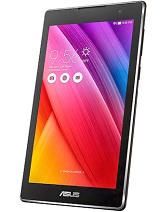 A
I just buy this tab zenpad c 7.0, its getting slow..wifi is connected but the coverage can't used,today my tab shutting down byself even the battery power is full,i dunno why this tablet become like shit...not yet a month i'm used this model of tablet..still in warranty,too regret get this asus model..upset,the tab not like what i expected..wanna sent this tab to the shop i has buy.
M2
This phone is slow, there is a time lagging in everything such as scholling the screen, opening apps and playing games. Occasionally the wifi shows connection but not able to connect to internet. I regret getting one.
Total of 23 user reviews and opinions for Asus Zenpad C 7.0 Z170MG.