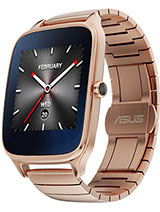 D
Check this site people
https://store.google.com/product/asus_zenwatch_2

*Built-in speaker
Make and receive phone calls using the watch speaker and hear an alarm or audio message through supported apps.

*My Asus ZenWatch-2 lasts 3 days with light usage on the greyscale WatchFaces mode.
*Best budget smartwatch. ( Rs. 11999 Only )
*No heart rate and NFC ( not very much required at all)
* New android wear 1.4 with android 6 marshmallow update will bring new gestures and speaker support
*Overall excellent smartwatch and a must buy smartwatch
P
The first sensibly priced, sensibly built smart watch to appear on the market. Large bezzels and no heart rate monitor really don't matter to me, and this aside what you get is a really well made device with a great screen.
I leave the screen off (it's not exactly hard work giving it a quick tap to see it) and I'm getting 5 days! That's Pebble territory.
The leather straps are a little stiff to begin with but to me they're perfectly comfortable. They charge in next to no time too.
So far I'm over the moon with the purchase, though as usual in rip-off Britain the $150 price tag has magically become a £150 tag. It's time this straight dollar to pound robbery stopped.
Total of 42 user reviews and opinions for Asus Zenwatch 2 WI501Q.