Unveiled by Google back in March this year, the Asus-made Chromebit HDMI dongle - which converts any compatible display in to a Chrome OS computer - has now been officially launched for $85.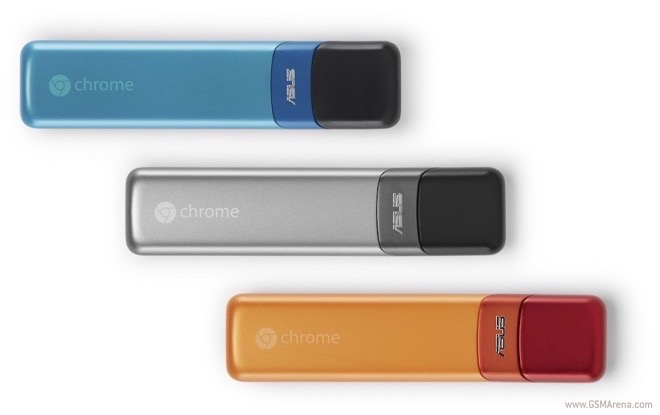 The device will be available in several countries including the US, Australia, Canada, Denmark, Finland, Japan, New Zealand, Norway, Spain, Sweden, Taiwan, and the UK. Over in the United States, several retailers including Amazon, Fry's, and Newegg will initially carry the dongle.
For those who aren't already aware, the 75 gram Chromebit is powered by a Rockchip 3288 chipset with Mali 760 GPU. It comes with 2GB RAM, 16GB internal memory, and a full USB 2.0 port. Connectivity options include Wi-Fi 802.11ac and Bluetooth 4.0.
D
My smart Tv only cost $350 for a 40" Sony.
D
Um, maybe the power cables but you can use a Bluetooth keyboard and mouse
S
On first look, it looks very simple.. But with extra power cables, HDMI extended cables, keyboard/mouse USB extn cables,,, actually story will be different..