As March 25 draws near, HTC is preparing for the big event with a live stream of it, but US carriers are also joining in on the teasing. AT&T and Verizon are getting their customers ready for the upcoming announcement of the HTC One 2014, also known as M8.
First, AT&T is holding a cool promotion. The company is going to give away five units of the upcoming smartphonein the next few days - from March 21 to March 25. Check out the first source link at the end of the article to learn about the details for the promo. Mind you, only US residents are eligible to apply.
AT&T also mentions that the value of the phone is $639.99, which is obviously what the smartphone will cost off contract.
Verizon has released a teaser of its own. On the left, you can see the company has prepared special in-store banners saying "Get ready to hit refresh on March 25 at 1PM ET." We don't know if the carrier is planning to launch pre-orders for the HTC One (M8) then or if its going to directly start offering the phone on its online store. In the UK, the HTC One 2014 is going to hit stores "minutes after its premiere", so it may be the latter.
The promo banner also hints the recently leaked flip-case for the HTC One. In any case, all evidence points out that HTC has worked hard to launch the device as quickly after its announcement as possible.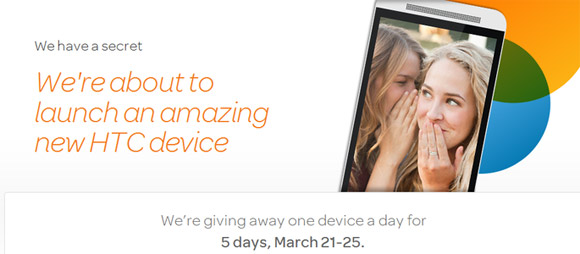 Additionally, the handset has made a number of unscheduled appearances which include press images in different colors and carrier branding, hands-on video, and benchmarks.
March 25 is only a few days away now - make sure to stick around as we'll provide in-depth coverage of the event as it unfolds.
Source • Source (2) | Via • Via (2)
D
Everybody, calm down. All the flagships are amazing, and it's fine for you to have your own opinions on which device you'd prefer, but stop bashing these devices, these devices are tailored for different crowds. If they don't suit you then so be it, ...
I
I totally agree, the best way to pick your next smartphone is to let the S5, Z2 and the m8 actually be released and bought by a few people, let them use it and read reviews on YouTube ect, then maybe you could even change your mind on which device wi...
I
Sometimes is not about the features, ask yourself this. How many of you bought a device and REALLY use all features? People should but phones which suits them and not trend. Samsung has strong marketing, I am also a Samsung user but that doesn't mean...