Owning a couple of mobile devices each of them in need of mobile data proves to be nerve-racking and overly expensive. As it happens, AT&T might allow you to put those times behind your back, as the carrier is the first to be launching shared data plans.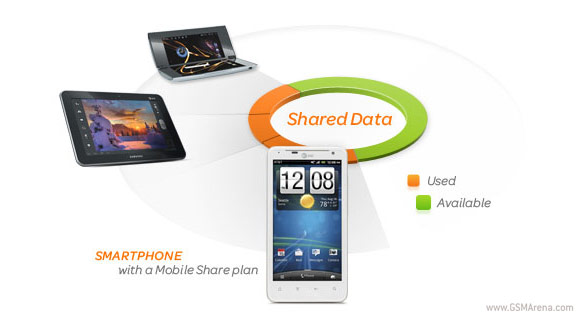 With data caps ranging from 1GB to 20GB, shared data plans are designed to unify your data usage under one plan, rather than having a different data subscription for every device you own. Each shared data plan requires you to sign up a smartphone, which will receive unlimited talk and text.
From there on, you can have up to 9 different devices (tablets, laptops, etc.) to share those prepaid megabytes - no need for tethering as long as your device is 3G enabled. The only nitpick is that there's an extra charge if one of those additional devices is a smartphone.
Undoubtedly, this will save you quite a hassle if you own several devices that you use interchangeably to log on to internet - such as a smartphone, a tablet and a laptop. AT&T has been kind enough to make a Mobile Share Planner tool to help you choose the best suitable plan (check source link). The carrier will launch the shared data plans on August 23.
L
I think that's probably more what it boils down to. My wife and I are on a Verizon family plan and upgraded just before the cutoff, so we still have our unlimited data plans (Lucky day!). However, everyone we know and talk to is on Verizon, so we c...
?
Not anymore. Hence this special new thing....its sad really
ADVERTISEMENTS