AT&T just unveiled the Samsung Focus 2, which you might recognize as the mysterious Samsung Mandel that leaked a few days ago. The Focus 2 is Samsung's first LTE-enabled WP smartphone and the third one on AT&T's network (AT&T is quick to brag that it offers the only LTE-enabled WP7 phones in the US).
It's based on the Focus Flash and will come at a very affordable price for an LTE handset - it will go for $50 with a two-year contract. The other two LTE-enabled WP7 phones available from AT&T are the Nokia Lumia 900 ($100 with a 2-year contract) and the HTC Titan II ($200 with a 2-year contract). The Focus Flash goes for a dollar, but it has no 4G support.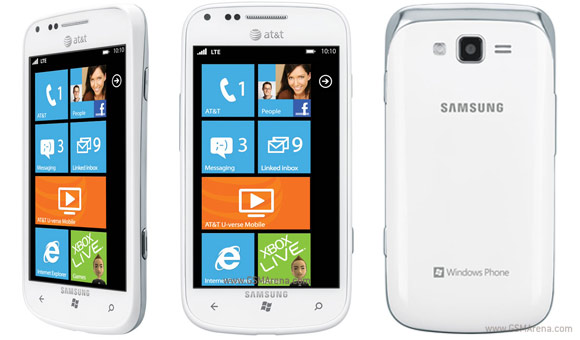 The specs of the Samsung Focus 2 include a 4" Super AMOLED screen (WVGA resolution as all other WP7 phones), 5MP camera with 720p video recording, a VGA front-facing camera, Windows Phone 7.5 OS, 1.4GHz processor, 11mm thickness and 122g of weight.
There's LTE connectivity (of course) and if you're outside the covered areas, the phone will fall back to HSPA+ (which AT&T also calls "4G").
The Samsung Focus 2 will be available in glossy pure white starting May 20. You can sign up for updates, so you don't miss any new developments on the launch.
?
Have you ever used android?Nope dont think so.the people who usually restarts their phone and lags are people who installed CUSTOM ROM.have you heard of it?NOPE.Official rom shouldnt have any problems unless they are the "hardcore" users.
i
uh? who cares if the major part of the people dont know s*h*i*t about their phones... they just want to pay 300$ for the lastet plastic laggy quadcore android malware phone. if you use your phone as a tool, you dont want a plastic laggy phone ju...
?
It looks like the first Samsung Focus to me.
ADVERTISEMENTS