AT&T may be the LTE underdog in the States, after Verizon beat it to the punch, but the carrier isn't putting its head down. Today the company announced that twelve more markets will be joining the LTE revolution.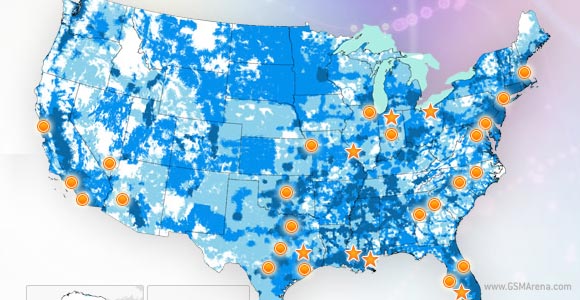 Here are the cities that will be joining the AT&T LTE list of markets:
Cleveland, OH
Akron, OH
Canton, OH
Naples, FL
Bloomington, IN
Lafayette, IN
Muncie, IN
Baton Rouge, LA
New Orleans, LA
St. Louis, MO
Bryan-College Station, TX
Staten Island, NYC
The carrier hasn't disclosed any specific dates, but expect the LTE expansion to finish in April or May at the latest. Moreover, the said new markets will also enjoy the new 4G-capable devices like the HTC One X, Samsung Galaxy Note and of course the new iPad.
?
LTE is not 4G. The requirements for 4G are 100mb Down link data speed whilst also being able to handle circuit switch and packet switch traffic. Not possible on LTE
p
It doesn't hurt to actually call a local AT&T store. We've had LTE in Augusta, GA for about a month now and it's not mentioned anywhere officially.
L
In an unrelated note but possibly more newsworthy, I just drop a massive deuce.
ADVERTISEMENTS