AT&T has announced yesterday that it is ready to move forward with 2017 and has shut down its legacy 2G network, effective January 1. The US carrier mentions that the shutdown of the old 2G technology frees up spectrum so that it may be repurposed for other wireless technologies like 5G or just plain-old LTE.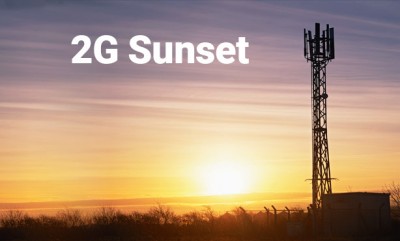 AT&T first announced that it was shutting down its 2G network about four years ago, and has kept in constant contact with partners and customers who were still relying on 2G radios for the minimal exchange of information for business infrastructure, recreational, IoT or M2M (machine to machine) purposes. AT&T called this period: "2G Sunset", a chance for users to upgrade their equipment before 2G radios went dead.
The retirement of our 2G network – like our earlier retirement of the analog wireless network – is part of our 5G Evolution, which includes continued deployment of our 4G LTE and other technologies in the years to come.
If you find yourself with a legacy smartphone that only connects to 2G, T-Mobile had offered those who were using legacy 2G devices on ATT's network a window of time where these customers could switch to T-Mobile's 2G for free. Likewise, T-Mobile promised that its 2G network will be operational "through 2020". A few years ago, T-Mobile repurposed its 1900MHz 2G spectrum to what is known today as Band 12 LTE. By contrast, Verizon's 2G network is said to be shut down in 2019.
r
Yes I very much hate the 2g network, I really don't want to see it on my phone at all, it's so slow. Thumb up for 4g and secondly 3g.
S
So....What happens if you are on the Unlimited Data plan and flip to tethering? fine print said 2G. they should have mentioned 3G as it would made us flip earlier.
A
Telus and Bell no 2g -- Telus and Bell did this already and have migrated everyone to nationwide 3g from their 2g/3g CDMA network // too bad verizon didnt get rid of its cdma and still forces people to rely on it
ADVERTISEMENT