AT&T has the biggest market share of Windows Phone handsets in the US and this Friday it will add two hot new devices to its roster. The two new devices are the HTC One (M8) for Windows, the only all-metal WP8 phone so far, and the Nokia Lumia 830, a mid-ranger that shortly enjoyed the title "thinnest phone with OIS."
The HTC One (M8) for Windows is the WP8 version of HTC's lauded Android flagship, down to the Duo Camera and aluminum unibody. The background defocus, adjustable focus and various depth-based effects are available through HTC's custom software. Microsoft pitches in with Cortana and Office.
The One (M8) for Windows will be available online and in AT&T retail stores starting November 7. It's $200 with a two year contract or free upfront with a Next plan - $27.92 a month for Next 18, $33.60 for Next 12. If you don't want commitment to AT&T, the off-contract price is $670.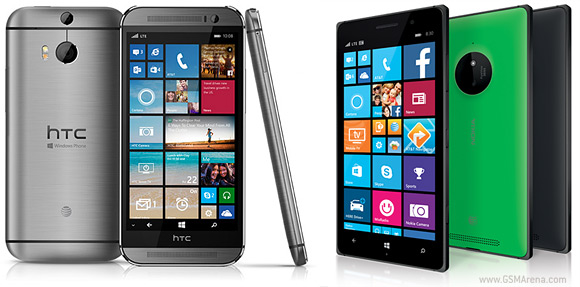 The Nokia Lumia 830 is 930's little brother – well, not little since it has a 5" 720p screen, but it measures 8.5mm thick and packs a 10MP PureView camera with optical image stabilization and Carl Zeiss lens. There's even wireless charging support (but a wireless charger is not included in the box).
AT&T will be throwing in a limited number of Fitbit Flex smart band (one normally costs $100). The Flex can track calories burned, steps and distance traveled, even monitor your sleep – that's with the free app in the Windows Phone Store.
The Lumia 830 is an exclusive to AT&T and also goes on sale November 7. It's $100 with a two-year contract or $18.75 with Next 18, $22.50 with Next 12. The no-commitment price is $450.
For outdoorsy Android fans the carrier will introduce the Kyocera DuraForce – an LTE-enabled, rugged smartphone with IP68 and MIL-STD-810G certifications. It will be available on November 7 through business channels and November 21 through retail stores.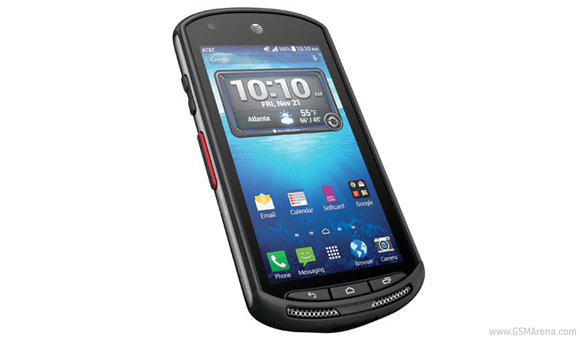 Pricing starts at $50 with a two year contract and the Next plans are $16.63 and $19.95 for Next 18 and Next 12 respectively. Off-contract the DuraForce can be had for $390.
M
Come on T-mobile, Can I get a high speed WP? My L925 is nice with Cyan and 8.1(finally) but would like a WP on Tmo with a lot more than 16gb internal and SD card support.
r
you can get unlocked version of the lumia 830 at http://www.1shopmobile.com/Nokia-Lumia-830.html for $355 USD
C
Your comment about the US market is true, but is changing. Increasingly people are opting for off-contract phones. Many major tech outlets have written about this shift. It's not a mass exodus, but American consumers ARE wising up. I pay HALF...