Nokia's recently announced Lumia 1020 seems to be quite popular among AT&T customers. According to WMPoweruser, those trying to order a Lumia 1020 from AT&T are currently being told that the device is out of stock and on backorder.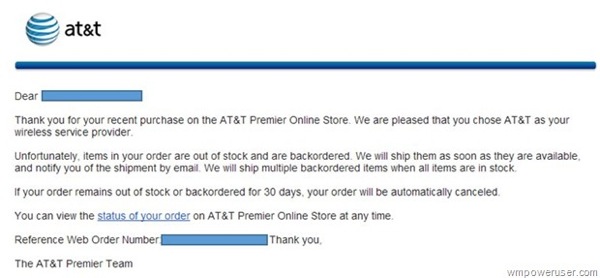 Of course, this doesn't really say how many devices were ordered and the number could be really small for all we know. AT&T may have just ordered few devices and were caught off guard by the demand for the phone. We'll have to wait for official figures from Nokia to find out just how many units they have sold so far.
In case you missed it, the Lumia 1020 is Nokia's latest flagship device running Windows Phone 8. It features the second generation of the 41 megapixel PureView camera that we first saw on the 808 PureView. Couple that with a 720p display, dual-core Snapdragon S4 processor and 2GB RAM, the Lumia 1020 is easily the most exciting Windows Phone device released till date.
D
I have been using nokia lumia for 4 months now, and I am very satisfied with it. very good battery, excellent music app (nokia music), Best camara compare to all phone i ever used, very good mail integration (I use six emails - 4 professional and 2 p...
D
cheap , man that thing is free!!!!!!!!
E
Dude it has a front facing camera get your facts right
ADVERTISEMENTS