AT&T gets another exclusivity deal, this time on the Galaxy S III. It will be the only carrier in the world (at least for now) to offer the Garnet Red version of the Samsung Galaxy S III smartphone.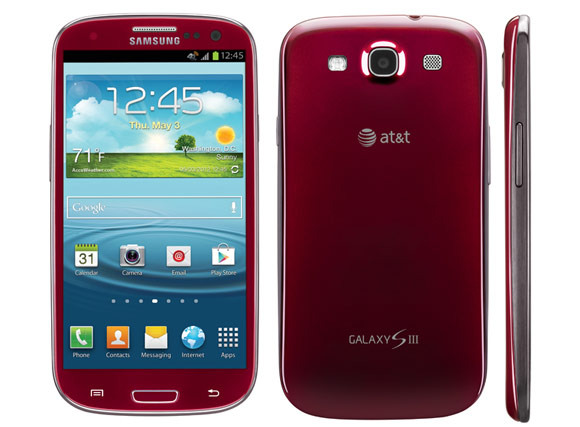 The Garnet Red edition will be available on pre-order from July 15 and it will hit the retail stores two weeks later – on July 29. The pricing will be the same as the already available Marble White and Pebble Blue versions.
We guess the AT&T exclusivity on this deal won't last forever and other carriers and regions will probably get it sometime later this year.
a
i would wait for glx note 2.. I hope the news is true, launching on late august. This would slap apple again...
J
Agree threshold bedding blacks and gun metal grays. Thousandth wedlock fest.... I hope the note2 doesn't havens t have the same coloursor might be getting myfirstwhitephone ever..... gggggrrrrr
ADVERTISEMENTS