Yesterday we reported on a teaser for Samsung's upcoming curved S6 flagship. It was courtesy of AT&T and the telecom also promises a spring launch for the edged device.
This information was so exciting that apparently there was a little bit of extra information that we missed on that page. The page does in fact confirm that the much anticipated Samsung flagship will have a curved variant, but as it turns out also sheds some light on its name and proves that it will be offered alongside a classic flat version of the phone.

Said proof comes from the source code of the page which explicitly cites both Samsung Galaxy S6 and Samsung Galaxy S6 Edge as keywords for SEO purposes. While this is in no way officially confirmed by the Korean giant it does come from quite a reputable source and in most likelihood is true. Bottom line is that Samsung has apparently decided to ditch the naming convention set by the Note Edge and include a model number in the mix.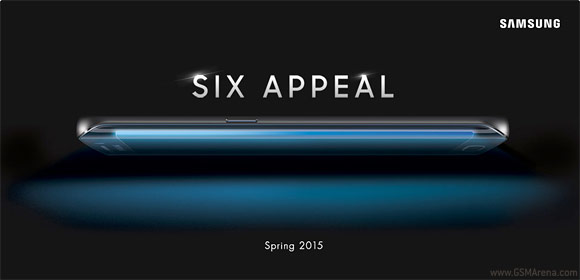 This is a lot more convenient for continuing the Edge line in the future, but this all depends on the reception the S6 Edge receives after is launch, which is already set for March 1 at MWC. A previous leak confirmed that the S6 Edge will also be available on T-Mobile as well as Sprint in the US, but sadly no actual release date has been cited by either carrier.
D
as i think this smartphones are just for fun and losing too much money and nothing else the smartphones companies are making day by day some new phones so all smartphones are losing our too much money so think and don,t buy this boring mobiles .....
D
"Freedom" of use? There's over 1.2 million Apps that you can use on iPhone, and if you check out Apple's website, they'll even show you what you can achieve with them. If you want to use bluetooth to transfer your files (why anyone wo...
G
And you are not force to buy an iPhone nor an APlle product. Who beg you to buy one? No one cares if you don't buy Apple products.