AT&T just announced that it will be offering two new services today, Sponsored Data and HD Voice. Sponsored data allows companies to pay for the data used on the products and services that they offer on mobile devices. Users will know when a company is paying for the data being used when a "sponsored" symbol on their device's status bar pops up.
Ralph de la Vega, CEO and president of AT&T mobility had this to say: "Customers just look for the Sponsored Data Icon and they know the data related to that particular application or video is provided as a part of their monthly service. That's what makes this a win-win for customers and businesses."
So, for example, if a service like Pandora, Netflix, or Grooveshark wanted to give their users more incentive to use it, then it would sponsor the data costs of watching videos or listening to music off of network data. This may propel people into being more inclined to use an application, or pay a nominal monthly fee, if they know that their data is carte blanche.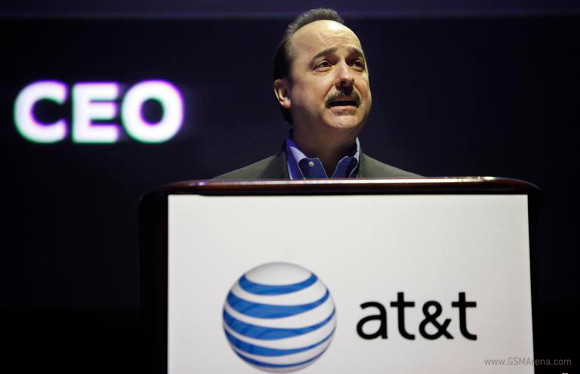 AT&T made it very clear that the performance between sponsored data and the user's regular data would be identical. It also doesn't make sense for AT&T to cap data, as they are getting paid either way.
However, it is worth considering the marketplace ramifications of this new feature. By allowing companies to front the cost for precious web megabytes, that means app developers with deeper pockets will have the upper hand over the little guys.
Part of the enchantment of mobile app development was that anyone who develops a good app could make money. However, with sponsored application costs, it's likely that the major developers with more money to spend will push the little guys out of the picture.
As for the second service that AT&T will offer, HD Voice, there really isn't much information to go on, except that it is in development and will be offered on handsets in late 2014.
?
Worst idea ever. This is wrong in so many ways it hurts to think about. Much rather just buy unlimited data from a carrier that doesn't overcharge.