AT&T will finally enable HD Voice in its network on May 23 but there's a catch. Actually, strike that – there are multiple catches. Note that HD Voice here refers to the VoLTE-based version. That means it actually requires an LTE network (unlike standard HD Voice), but you can continue using data while talking.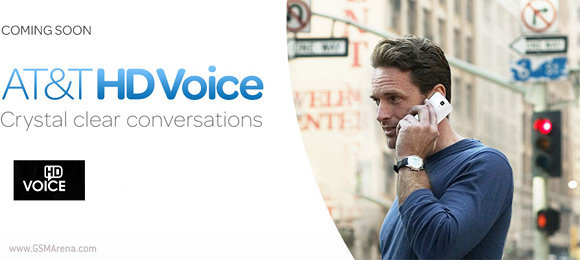 So, here are the things to look out for. AT&T is only rolling out the new HD Voice in selected areas and both you and the person on the other side of the call line need to be in one of those areas. At launch this will mean parts of Illinois, Indiana, Minneapolis and Wisconsin.
Furthermore, both you and the other person need to have an HD Voice-enabled phone.
And for the final catch, currently only the Samsung Galaxy S4 mini qualifies. Not even the bigger Galaxy S4, or the newer Galaxy S5 would do, though we're sure those will eventually get a firmware upgrade.
A good deal of countries launched the 3G version of HD Voice in 2010 or 2011 (starting as early as 2009, here's the list), so it's good for AT&T to finally catch up.
The benefits of the new standard are easily noticeable. Here's a demo that shows the kind of difference that HD Voice makes. It will really be worth it once it gains wider support.
T-Mobile and Sprint have been rolling out HD Voice on 3G since last year, Verizon plans to go the VoLTE route like AT&T soon.
M
Think of it as an indicator to just how much respect is due :). And for anyone saying "X/Y has had HD voice for XXXX years", good for them! Now we have it, too! Cheers for inclusion!
D
O-M-G! WTH is this?! HD voice sounded like 16kHz Mono Voice! In my country the HD voice sounds really clear and in 48kHz Stereo. When I clicked on the Wiki's HD Voice Deployment link I saw that ATT customers are geting scammed big time. In my c...