AT&T will offer Motorola Nexus 6 with carrier branding in the United States. The Android 5.0 Lollipop booting tablet will arrive on the shelves of the wireless carrier heavyweight this week, on November 18.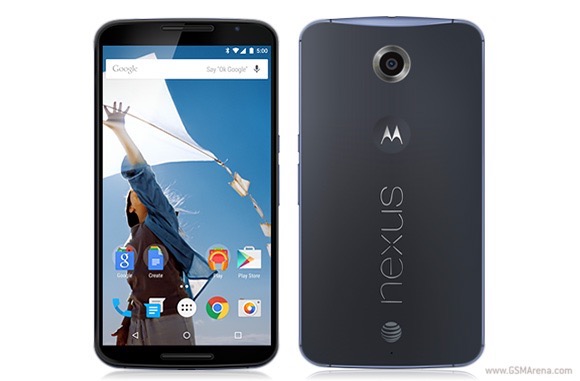 The carrier's business customer overview page reveals that the handset will sport a small AT&T globe below the large Nexus logo on its back. The carrier's regular pre-order page for the Nexus 6 shows only its front.
Motorola Nexus 6 will be available on all major carriers in the United States, so it is hardly a surprise that some of them will opt to brand the phablet. The last time a Nexus smartphone got carrier branding in the United States took place in 2011, when Verizon place its logo on the back of the Samsung Galaxy Nexus.
A carrier logo on the back might take away some of the phablet's visual charms, but is seems like a fair tradeoff for the subsidized pricing users will get. AT&T and T-Mobile customers will also have the option of picking up the device directly from Google with no carrier branding or bloatware.
D
Will we be able to flash it using factory image for unbranded Nexus 6 (assuming it's bootloader deeply locked by carrier)?
D
Hey Anti what spigen case you have, mine is the ultra hybrid metal slate with the clear back. I'm just like you personally I love large screen phones been samsung note guy since the beginning. But now I MUST HAVE NEXUS 6 LOL
D
We've got to get out of the mindset that something as micro as this is a big deal...it's the same phone...and 99% of us will text, email, call,take a few pics, see a video every now and then, and play going through the screen transitions...It's still...