Now that we explored the SoftBank's winter lineup, let's take a look at what its KDDI rival is preparing for the winter season.
Two popular models are going to launch on its network in late October - the Snapdragon 800-powered Samsung Galaxy Note 3 phablet and the Sony Xperia Z1 smartphone.
There are four newly introduced phones though that will become available in late November - LG isai, Fujitsu Arrows Z, Kyocera Digno M, and Sharp Aquos Serie.
LG and KDDI partnered to make the LG isai smartphone. It has a 5.2-inch 1080p IPS display and probably runs on the Snapdragon 800 chipset though that hasn't been officially confirmed in the press release.
The rest of the specs include water and dust resistance, 13.1MP rear camera, 32GB expandable storage, LTE, Wi-Fi, NFC, Infrared port, 2,500mAh battery and Android 4.2. The available colors for the LG isai are aqua, blue, black and white.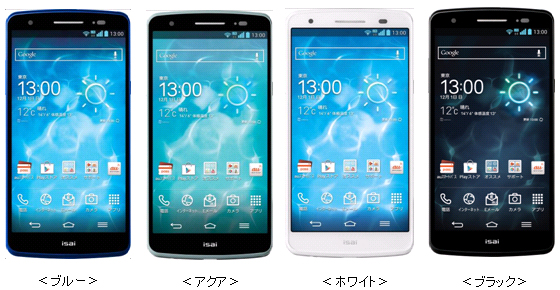 Sharp Aquos Phone Series is a mixture of the SoftBank's Aquos Xx and Aquos Xx mini. It packs a 4.8" 1080p IGZO display and should also run on Snapdragon 800 with 2GB of RAM though it isn't officially mentioned in the press release.
Just like the other Aquos phones, this fella is water and dust resistant. The Aquos Phone Serie other highlights include a 16.3MP rear camera, expandable 16GB storage, LTE, NFC, Wi-Fi, a 3,000mAh battery and an extra called Grip Magic that wakes up the phone only by touching its frame. The Sharp Aquos Phone Series runs on Android 4.2 and will launch in white, blue and black flavors.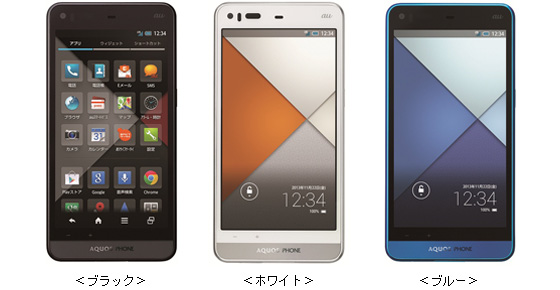 Fujitsu Arrows Z also has familiar specs even though its looks different. It can run for a day on a 10 minutes charge and three full days after you charge it up to 100%.
Snapdragon 800 chipset ticks inside, while the Arrows Z comes with a 5" 1080p RAM TFT display. The specs sheet continues with 13.1MP rear camera, 32GB expandable storage, LTE, Wi-Fi, NFC, Infrared, and even water resistance. Android 4.2 is in charge of operations.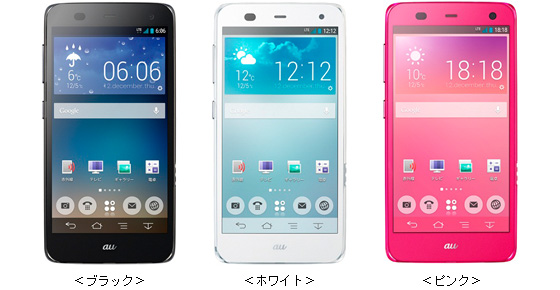 Finally, there is the Kyocera Digno M. The water and dust resistant Digno M comes with a 5.0" 1080p display and is also most probably powered by Snapdragon 800 chipset.
It packs a 13MP camera, 32GB expandable storage, LTE, NFC, Wi-Fi, Infrared and Android 4.2. The available color options for the Digno M are white, blue and pink.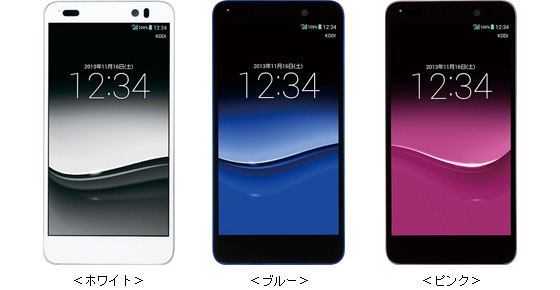 As we said, all those newly announced phones will become available on KDDI's network in late November. Pricing is yet to be confirmed.
D
thats because youve never been to japan.. AU/KDDI, Softbank, NTT/DoCoMo is a Telco
D
its japanese cellular network,just like ATnT for US
ADVERTISEMENTS