Good news, Moto fans! You can get the unlocked Moto Z 64GB flavor in the USA, coupled with Hasselblad's True Zoom Moto Mod at a very attractive price.
The unlocked Moto Z 64GB currently retails at $699.99, while the Hasselblad True Zoom Moto Mod is priced at $300. But as of today, B&H is selling the two in bundle for $599.99, down from $999.99. That's a total of $400 in instant savings.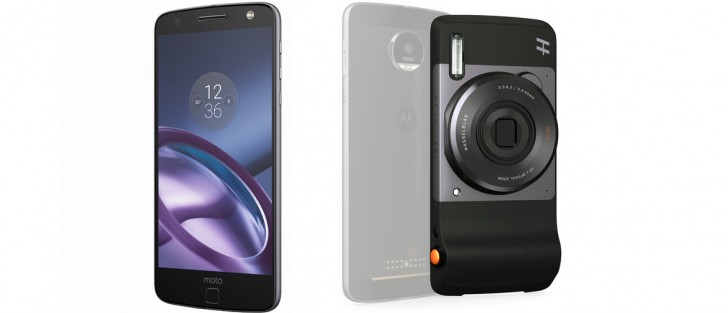 The B&H offer expires this Sunday, so if you are interested hurry up. The store also offers some smaller savings on other combos, such as the one with the Insta-Share DSP Projector.
In case you are still deciding whether those gadgets are worth it or not, you can opt to read our Moto Z review and the Hasselblad True Zoom Moto Mod hands-on.
W
Very nice loking and zoom
D
only if they make modular that can change its lens like mirrorless camera..
?
Mine gets 4 hour sot nearly daily. Better than my g5 and similar to s7 (us). It is not bad at all.