B&N Nook GlowLight Plus - an e-Ink reader with waterproof, aluminum body
We've seen a number of Samsung Galaxy-based Nooks, but now Barnes & Noble unveiled a new e-Ink reader. And it's waterproof, something that was Kobo's domain until now. Here's the GlowLight Plus, coming two years after the original.
The chassis got a surprise premium treatment, it's made out of aluminum. The screen is guarded by fingerprint and scratch resistant polymer (which has been coated against glare, naturally).
The e-Ink screen boasts 300dpi of pixel density, B&N's sharpest. The GlowLight Plus uses the company's lighting technology for reading in the dark.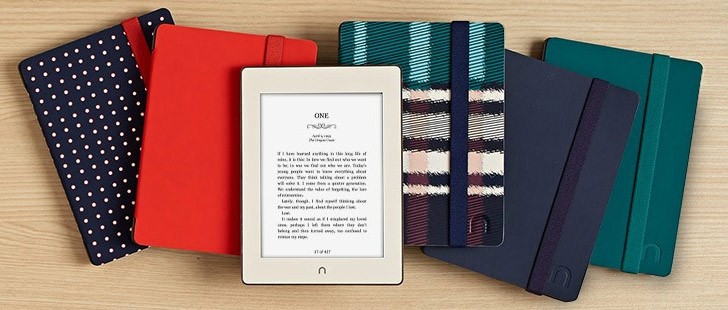 The Barnes & Noble GlowLight Plus is priced at $130 (10% off for B&N members). For comparison, Amazon's Kindle Paperwhite (300ppi, built-in light) is $120 and the flagship Voyage is $200. They arenít waterproof or with metal bodies though.
G
The Amazon Voyage has a Magnesium back and glass all over the front. All that's exposed is metal or glass.
The only thing worse than having it show that book cover would be..... Huh..... Actually, no, there's nothing worse.