We thought we would be bringing smiles all-round, when we posted back in early September that Samsung were on track to provide nearly every one of their devices bearing the 'Wave' name with a nice dose of Bada 2.0 before the year was out.
Of course alongside the likes of the Wave 3, which came running the latest iteration of Sammy's OS out of the box, it was also expected that users of all older Bada handsets would receive the gift of 2.0 by Q4 2011. Now however, it would appear that Samsung aren't quite up to the task as they first promised.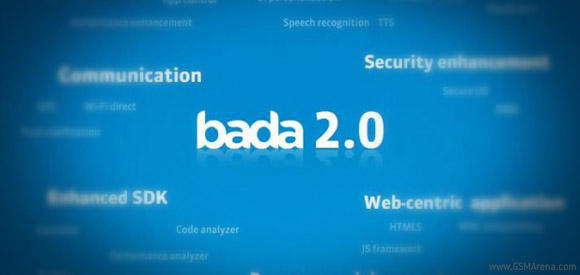 The likes of Samsung Spain and Samsung Italy have confirmed a delay on the Bada 2.0 upgrade to all expectant devices until Q1 2012, meaning you won't be able to ring in the new year with the update (if you haven't already depending on your time zone). Samsung Italy expanded on that explaining that software won't be available before March, so not exactly nailing a date down, but providing a new deadline with which patient users will have to wait for.
At the time of writing, there are some 8.1 million Bada-running handsets out there, with 2.0 only currently available on the aforementioned Wave 3, as well as the Wave M and Wave Y.
Users who opted for either the Wave 525 or 533, sadly won't be seeing any 2.0-goodness past March or any other time in fact, as these devices aren't up to the task of running Bada 2.0 due to hardware limitations. Assuming you're packing any other Bada device however, keep the March deadline in your calendars and hope that this presently fresh disappointment won't be prolonged.
Update: We've gotten reports that Samsung did in fact start rolling out updates just before the start of the new year in a limited capacity to Wave 1 users in both Hungary and Poland via their Kies update client. Subsequent updates have been rolling out to a number of other devices too. Follow Twitter username @SamKiesUpdate, to check whether you've got an update waiting, or conversely check in with your Kies client. Thanks to those of you who let us know.
s
plz uplod bada 2.0 i need it
b
bada is noobish by the time they relrase my 2 year pbone is done never again. lame beta phone they shoul call it beta 2.0! os
p
samsung update bada 2.0 soon in india, otherwise there might be fall in growth of bada phones. .
ADVERTISEMENTS