You've ran out of credit? Then go "beeping" as the Africans do. Reuters UK reports that a research carried in Africa shows that the so-called "beeping" is increasingly popular in developing countries. What "beeping" means is that you call somebody and a split second after you've connected you close the phone on him. That tactic should hopefully make the person call you on their expense.
As Jonathan Donner, an India-based researcher for Microsoft, managed to find out the "beeping" tendency is spread across the whole African continent and even in South and Southeast Asia.
Most beeps are requests for an immediate call back, but they can also serve as a pre-negotiated message such as "Pick me up now" or even "I'm thinking of you".
Mobile carriers are set on finding alternative "call back" services, since these calls are taking their toll on the network load without generating any revenues, since the customers that are being "beeped" or "flashed" not always call back. In fact as carriers report these beeps take up to 30 percent of all calls made in their networks. These quick flashes also annoy the solvent customers. So one way to deal with those is offering customers without credit to send limited free "call-me-back" text messages or charge them a minimum fee.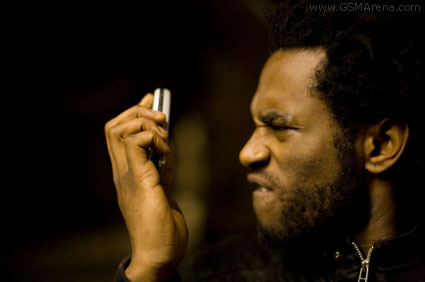 Orange Senegal for example lets customers send a "Call me back" when their phone credit drops below $0.10. With Safaricom Kenya, it is a "Flashback 130" (limited to five a day - and with the admonishment 'Stop Flashing! Ask Nicely'). Vodacom DR Congo's 'Call me back' service costs $0.01 a message.
But that's not all, as Johnatan Donner is taking the whole beeping research one step further and is publishing a paper on the social protocol of beeping called "Rules of beeping". "As the richer guy pays," he writes, "It is acceptable to beep someone only if you are short of cash and they are flush with credit. Never beep someone poorer than you." Also you should never beep someone you'll be asking a favor. And you should most definitely never flash your date, unless you want to look cheap.
Source: Reuters UK
C
I'm from Romania and it's not practiced so much today but it was 2-3 years ago. I hate this thing and expecialy kids that buy very expensive cell phones and never call, just beep and they wana look rich with their phones. I'm on contract and I have a...
V
This is very common habit in Kosova, we use it for many years. When you "ring" to somebody it means that you are out of credit or you think for that person. Another way of using "ringing" is when you pre-arrange with somebody that you will "ring...
K
This is what happens when third world countries run shoddy services and hike up rates as where i live. It costs less to call a telephone in England (7000 km away) than to call a mobile in the next room!
ADVERTISEMENTS