Swiss watch maker Swatch has developed a timepiece that is capable of making NFC payments. Dubbed Bellamy, the watch carries a price tag of RMB 580 ($91), and will go on sale in China next year.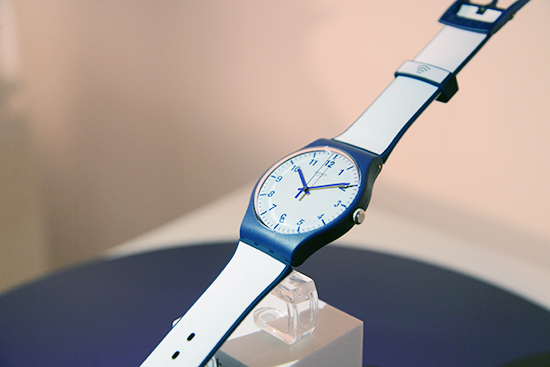 The company revealed that users of the watch in China will be able to make payments at retail stores having China UnionPay point-of-sale machines, adding that they are also in talks with Bank of Communications, one of China's largest financial institutions.
After China, the Bellamy - which otherwise is a normal watch, meaning it doesn't connect to the Internet or a mobile phone - will be released in the company's home country of Switzerland as well as the United States.
p
Had this idea 2 years ago when I got me the Sony SmartWatch 2 that has NFC,here in the Netherlands we pay with NFC cards for public transport,waited for an app that I could pay with the watch.
D
It appears that the watch does not reply on battery or internet access to use NFC for mobile payment. If true, this is a real winner. Problem with Apple Pay, Samsung Pay or Android Pay is that if the phone runs out of battery, then it is useless and ...
A
Might as well just get the Pebble at almost similar price.
ADVERTISEMENTS