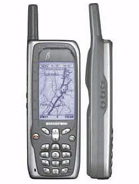 M
i think that benefon esc is the brilliant and amazing phone in the world becouse it is made in finland and so does nokia so we now about these things have a nice summer
S
This phone is marvellous and very cool looking in live. It's as small as Nokia's 6110, but full of features. GPS is great feature, I can check my speed, direction and I can navigate etc.
T
That bug is the only one in ESC! and it's prepaired in the newest software, so go to the store where you bought it or send e-mail to Benefon, that's the way you will get new software. That's great phone.
G
Just bought it yesterday, it`s awesome! I recomend it! Lot`s of nice features! But I found a bug on my phone, The date states: wedensday 255.255.63582, and I can`t change the date! When I try to enter the calendar, the phone shuts down! Anyone out there who have encounterd this "bug"?
S
Even if the phone has introduced in 1999 it will be available just now 2001, because it has been so difficult to develope. So the phone is NEW phone and I suggest that you move it to upper layer in Benefon-section. I have use it now about 3 weeks and I have to say that this is unbelieveble, everything is working great.
F
What a phone, got it yesterday and is the greatest thing I've ever got. Don't look past the Q either, This brand is becoming a Ericsson and Nokia killer!! Anyone in Australia want one email me (Any Mobil in fact)
k
The product will be a platform for many incredible service. It gives a new meaning for the term "handset".
D
What the heck! U guy have the phone for three years already, but I'm still waiting for its' release in my country!!!!! Can't wait to combine my GPS and GSM into one unit!

J
Perhana kun tää prosu ei jaksa pyörittää noita karttoja. Hidas ku mikä ja painavakin.

Mä lyön hanskat tiskiin.
M
Ang lupit... Sana magkameron ako libre...
English
Incredible... hope I can hav 1 for free =)
Total of 54 user reviews and opinions for Benefon Esc!.