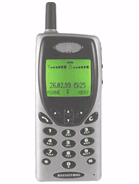 c
decent phone and still using in 2020 and does vibrate louddd!!!
D
dhaval harish shah, 03 May 2003where can i find these beautiful pieces in india...? REply soonBeautiful pieces???? Hahahahahahahaha
P
for y2k small,functional and expensive phone(comparing to othrs) ..and exclusive..(+) sound quality,network coverage,ease of use,Lv language(for 1999/2000 very rare),exclusivity(difference)...
(-)battery(expensive,and some probz),housing(plastic material will broke(?) after long time of use...
conclusion: nice phone with more+ than-.
p.s. sorre `bout bad english;)
?
what i was trying to say is does it vibrate loud????????????
dir
j
i think that this telephones is very beautiful,because they are very big and confortibul,they has big antens.I love this telephons,because i have too
d
where can i find these beautiful pieces in india...?

REply soon
j
If you have battery for benefon IO please send my e-mail ,and how the battery coust.
S
it's very cool,good,not very smool but it's fine!!!
S
Easy to use, good but noisy vibra, battery won't last.
Total of 9 user reviews and opinions for Benefon iO.