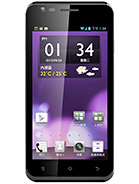 D
Looks average just like any Android smartphone the battery could be bigger and 2 megapixels for secondary nope not good but most specs were good. 4.4 Stars
J
Hmm???? No more brilliant Siemens ala Ben, so why even bother?????
e
Anonymous, 15 Nov 2013Welcome back,BenQ!I really hope that the company will implement to its latest models some of t... moreyeah indeed siemens mobile phones during the simple phone era were very extraordinary tough, true their phones are hard to use but its durability was really good, my sister uses a siemens mobile phone before i forgot the series but whenever she wanted to change the themes color only 3 colors can be choose from red, blue or orange but when she wanted another color she just drop it hard and produce another 2-3 colors and whenever she's upset she'd just drop the phone so hard yet its still working, i couldn't believe myself after all that phone went through after three years, sheesh just wish the old siemens phone would develop it the models they've release before the speculation of a buy out ang after the buy out w/ BenQ it just wasn't the same. =(
a
yeah... they should just make those good monitors.. i'm still using the 5 year-old BenQ monitor (1440x900 native)
?
It's a bit late to enter the Android market now, device might not sell very well.
d
Average phone indeed...Benq just keep on continue making those killer gaming monitors!
?
Welcome back,BenQ!I really hope that the company will implement to its latest models some of the pantents left from the aquisition with the siemens mobile phones brand.If they do so,it will be fantastic,plus siemens fans will start buying mobile phones again from this brand!
D
Only 1GB of ram? We need at least 2GB of ram to make androkid working well.
h
wellcome back benq. i hav used benq windows pda years back. the future is bright for smart fones/ phablets , not baggy laptops n big tabs.
Total of 10 user reviews and opinions for BenQ A3.