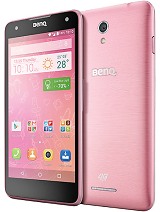 l1
Mornejvr85, 13 Feb 2016Hi, I am from the UK and I have the ee harrier, I smashed my screen and can't seem to find a r... moreHi I am Bonus from China,maybe I can help you for your screen,and can you tell me your phone in detail.I am a specialized in phone parts
M1
Hi, I am from the UK and I have the ee harrier, I smashed my screen and can't seem to find a replacement screen. Does anyone know where I can find one. Many thanks
f3
flyflytn, 15 Aug 2015Sold as the Agora 4G Pro by Kogan in Australia. I've had this for 2 weeks so far to replace m... moreBTW to give you an idea of my 'normal use'. I use my phone as a sports tracker for 2.5 hours per day, while listening to music over bluetooth. So there's a bit of load there....bluetooth, GPS tracking and cell data (sports tracker mapping + spotify streaming)




f3
Sold as the Agora 4G Pro by Kogan in Australia.
I've had this for 2 weeks so far to replace my old HTC One XL. For the $, its great. Battery life is excellent, but I'm a light user, I dont play games much - I easy get 2 days+ on normal use, whereas same use on the HTC was 1 day as a comparison. Camera is fairly good in daylight, but forget night shots IMO. The flash is pretty weak, its the only -ve I have with the phone - weak flash compared to my old HTC.
Very happy overall, the HD screen and 2GB RAM, 16GB storage is way beyond most other phones in this price range. Screen is also just the right size - anything larger is not what I would use.



s1
This phone is also known as the Harrier from EE in the UK
?
frans, 17 May 2015Battery to fast and should charge twice a day, same with asus zenfone 4I was experienced and satisfied with its camera, it is really good compare with iPhone, especially the night mode. it use Sony sensor and FHD display. the color is fresh and picture is sharp. I like the camera.
f
Battery to fast and should charge twice a day, same with asus zenfone 4
A
BenQ welcome back , this phone looks nice.. I was a big fan of BenQ Music Phones.. go ahead
A8411
great job. but now we need a max version >=5.5 inches and a mini version
Total of 14 user reviews and opinions for BenQ F52.