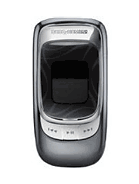 j
in my opinion siemens and now benq siemens still the best mobile that ever seen. in prefere in my country lebanon to have dealer so like thai i can change my mobile siemens that i have it from 2006.please answer me and advise me where i can by a new mobile benq siemens
T
It is incredible BenQ Simens phones still appeares in this website because the company was declared insolvent on Sep., 2006 and disappeared.
X
winston kaserwa, 31 Aug 2008cute,simple,like it,eventhough im late,=)).still.gonna pay for itYou will regret it, this phone will last you one year or less, it's a very bad investment even if it's cheap. The screen will go blanc after a year and it turns off by it self some time.
N
I won't recomend anyone to buy this phone it's the worst phone on the market:
V
I must used the dummy phone but not this cheap phone.....lol : )
both company's making very bad cell phones....
w
cute,simple,like it,eventhough im late,=)).still.gonna pay for it
S
Benq-siemens are bankrupted!

they never gonna keep up to the huge market of cell phone!
m
either siemens or benq is dead for mobile phone business.. so forget it :(
c
looks like a samsung phone to me... i think i wouldn't recommend this phone to my buddies. They really should learn a lot from the two giants, Nokia and SE.
T
No, it will never meant to be sold in Europe region. It is only available in Taiwan and maybe some asian regions.
Total of 14 user reviews and opinions for BenQ-Siemens SF71.