Here are some of the best Apps and Games that came out this week.
Best Apps
Tossup
Tossup is an app by Microsoft Garage. It is for when you need to make a plan to catch up with friends and want a quick yes/no poll on whether they can make it there. You can chat with them, select places to go to, and add the events to your calendar.
Fleksy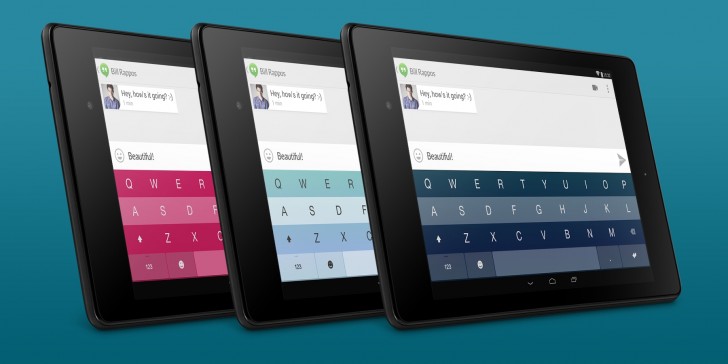 Popular keyboard app Fleksy got an update that brought some new features on both Android and iOS. On Android you get ten new themes, new navigation for emoji, GIFs, and imoji with a consolidated view, faster keyboard popup, smoother emoji scrolling, HD theme images, and reduced APK file size. iOS version gets 5 new themes, consolidated GIF and imoji extensions drawer with a pull down gesture to bring the keyboard back, ability to add multiple hotkey extensions, and other changes.
Hooks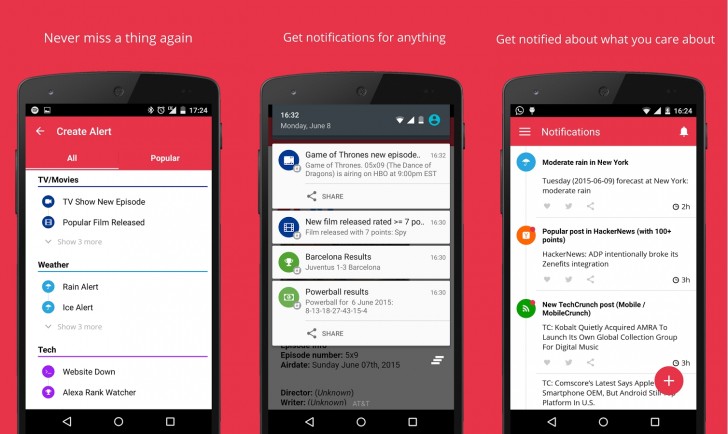 Hooks combines the way Pushbullet and IFTTT work. You can set alerts for over a million plus things and the app will inform you when the event happens. It could be something like scores for your favorite sports team, weather updates, TV shows, movie releases, shipment updates, stocks, social network updates, YouTube/Twitch/Vimeo, etc. updates and much more.
Star Wars
If you are a big Star Wars fan, this is the app for you. The official Disney Star Wars app will give you instant notifications for all Star Wars related news and announcements, ability to watch all Star Wars videos, trailers, and behind the scenes featurettes, read Star Wars news and blog posts, augmented reality feature with 3D characters from The Force Awakens, classic sound clips and sound effects from the movies, Star Wars themed weather and five day forecasts, and a lot more.
Tuber
Tuber is a simple YouTube subscriptions app for Android. The app lists all your subscribed channels and clicking them will show their latest videos. It's a much more simplified and focused interfaced compared to the standard YouTube app. Only problem is that it doesn't actually play the video and you are directed to the main YouTube app when you click on a video.
CPU Spy Reloaded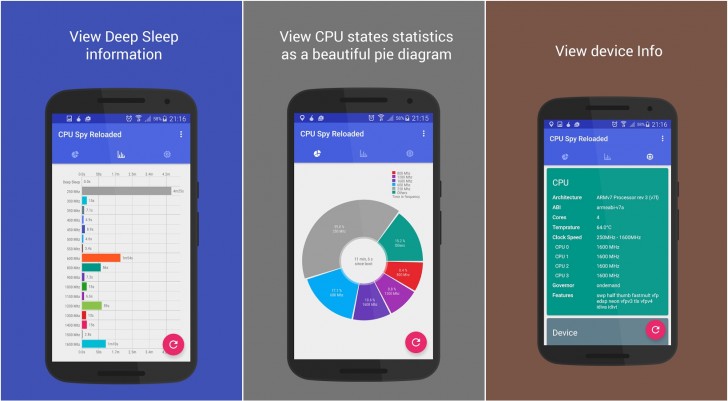 CPU Spy Reloaded shows your phone's CPU status with a split view for all the clock speeds and usage and other basic information in an attractive and easy to use interface. The Pro version gets you a light theme as well.
Best Games
Q.U.B.E.: Director's Cut
Q.U.B.E. is a first person puzzle game initially released on PC and consoles. The game later spawned a new Director's Cut, which is said to be the definitive version of the game. The Director's Cut is now available on Android, albeit only on NVIDIA devices, including SHIELD Android TV, and devices with Tegra K1 and Tegra 4 processor.
Nono Islands
Nono Islands is a third person 3D adventure game. You run around hexagonal patterned paths avoiding enemies and traps and solving puzzles.
Alphabear
Alphabear is a word spelling puzzle game. You form words around the bear. Form enough words and you can unlock the bear, which then acts as a power up for future games.
The Mesh
The Mesh is numbers game. Combine nearby numbers to make the highest score possible and unlock all 12 zodiac creatures. The game features beautiful animations and visual design.
Find-the-Line
Find-the-Line is a simple and beautiful puzzle game where you move lines around until they form recognizable shapes to complete the level. Each line has a shape and you combine them in to form the final image. The game has over 200 levels to play.
Kosmo
Kosmo is a simple but addictive action game, where you keep tapping to move the character upwards while avoiding obstructions and enemies.
N
crashing on my iphone 4s
O
Tiny Troopers 2 for WindowsPhone With Exclusive contents.