These are some of the best Apps and Games that came out this week.
Best Apps
TodoMovies 4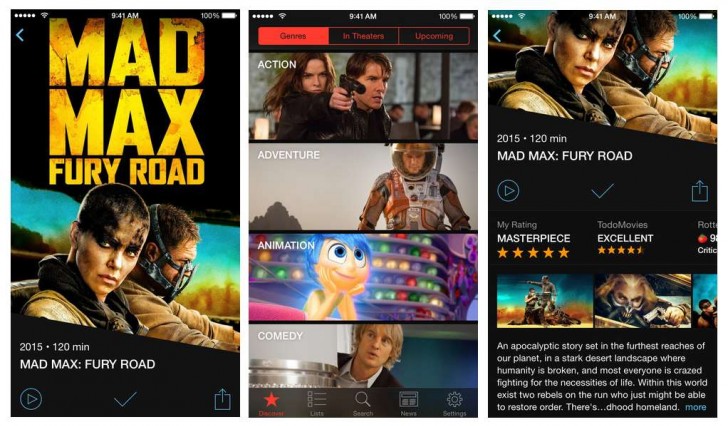 Popular movie management app on iOS has just received a big update. In TodoMovies 4, you can now create custom lists besides the standard To Watch and Watched, includes support for Apple Watch, a redesigned movie details page, a new tab bar-based navigation system, and iPhone 6 and 6 Plus support.
TodoMovies lets you manage the movies you have watched and intends to watch. You can also find out more information about the movies, watch trailers, and check out movie news within the app. The discover feature also lets you find out about movies that you may not know of. Recommended for movie buffs.
iShows 2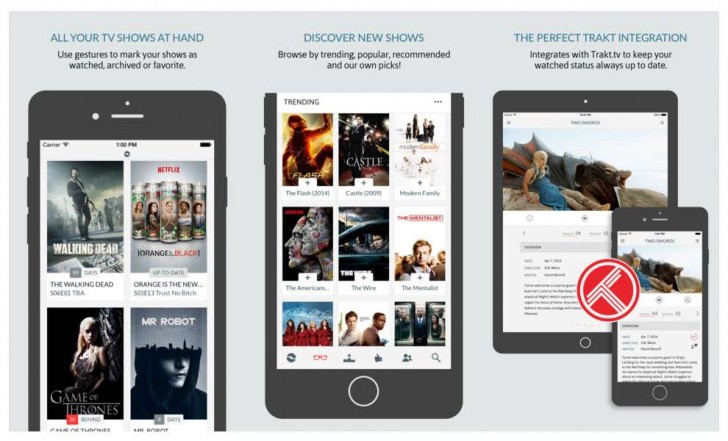 iShows is for TV shows what TodoMovies is for movies. iShows 2 lets you keep manage your TV shows so you can keep track of the shows you have watched and discover new ones. The app is free but you will need to pay to add more than four shows to the app.
Feeday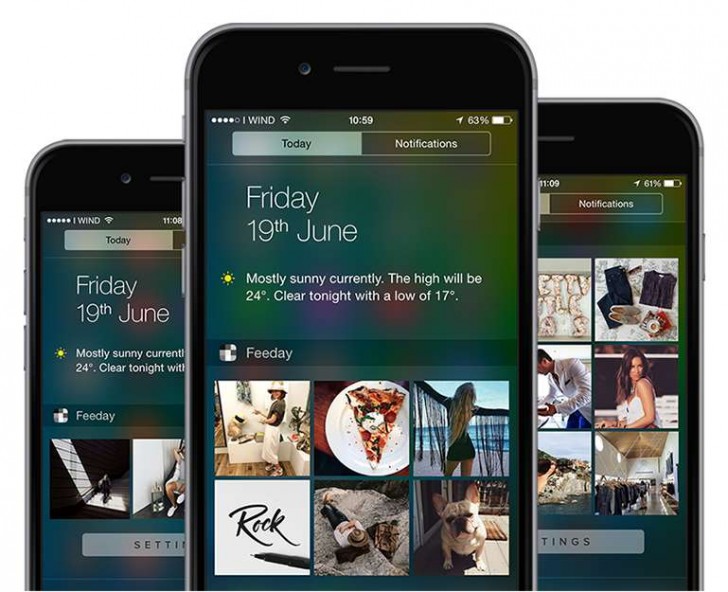 Feeday is an Instagram widget for iOS. The app sits in your Notification Center and shows you Instagram photos in a grid without opening the app. You can then tap on any of the images to open the image directly within the Instagram app. The three image row is free but for $1 you unlock the 3x2 and 3x3 grids.
Send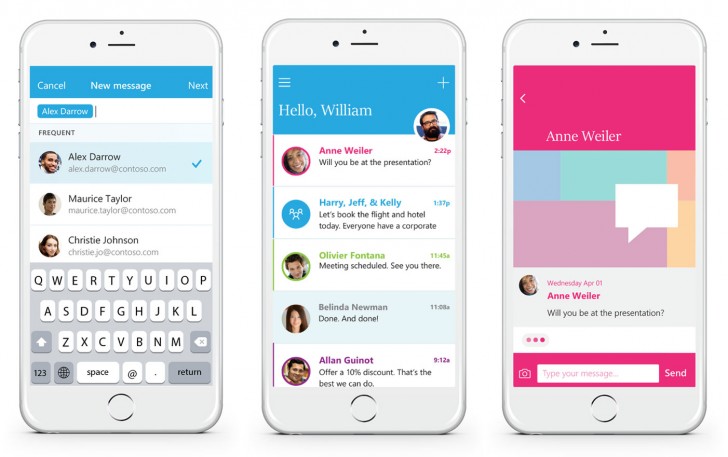 Send is a new app from Microsoft Garage project that combines email with the simplicity and ease of instant messaging. Send lets you quickly and easily email your contacts without having to bother with subject fields, salutations, signatures, etc. and just get to the point. The app will only list the messages sent from within the app but since it sends an email the people receiving don't need the app to read and reply, although it works best when everyone has the app installed. You need an Office 365 account to use the app, however. Send is currently available on iOS and coming soon to Android and Windows Phone.
Arrow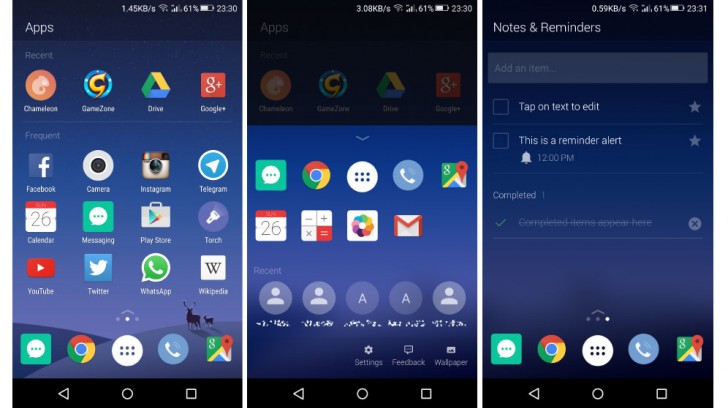 Arrow is a launcher app by Microsoft for Android, currently still a private beta. The launcher has three screens, with the main homescreen showing your recent and frequently used apps, which update as you keep using the launcher. Swiping up reveals more apps and frequently accessed contacts. On the left screen you see recently called contacts and on the right screen is a basic to-list. The launcher is still in early stages of development so a lot could change before it releases. You can download the APK from the link below.
Zomato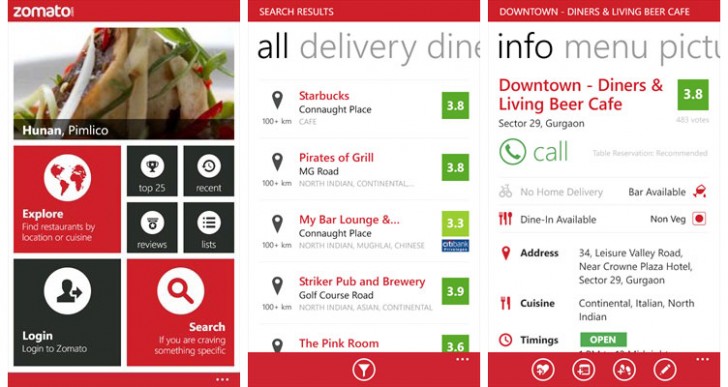 Popular restaurant finder app Zomato now has a Windows Phone client. If the service is available in your country, you can now access it on your Windows Phone as well.
Best Games
Game of Thrones - Episode 5 - A Nest of Vipers
Telltale has released the fifth episode in the six episode Game of Thrones series. There's not much to talk about here without spoiling the previous episodes. If you have played this far you might want to download this one. If you haven't played yet, you might want to wait till all the episodes are out and there is a discount on the entire series so you can play them all in one go.
Five Nights at Freddy's 4
Five Nights at Freddy's is a series of horror games focusing on rather annoying jump scares but are still popular among people who love that sort of thing. The latest iteration in the series moves away from security guard watching security camera footage and instead has a child checking doors all night with his flashlight. The scare factor, as usual, are not just the jump scares but rather the knowledge that there might be one around the corner, which causes some serious amount of tension, especially if you play with the volume up. If that sounds interesting to you, it's out on iOS and Android.
iOS • Android
Gabriel Knight: Sins of the Fathers
The 20th Anniversary Edition of Gabriel Knight: Sins of the Fathers is now on iOS and Android. This new version is a remastered version of the old, with updated high resolution graphics, new scenes and puzzles, a remastered soundtrack, and bonus behind the scenes content. The voice acting in the game has changed, and does not have the famous actors found in the original, so that's something to consider but otherwise this is a thoroughly remade game featuring the same point and click style gameplay.
Prune
Prune is a beautiful new game on iOS where you prune the branches of trees to make them taller. The trees have to grow tall and reach the sunlight, which causes the flowers to grow on the tree tops and you have to have a certain number of flowers to complete the level. You have to be careful how you prune the branches to make the tree grow. Prune too much and the game is over, too little and your tree is not going anywhere. There are multiple solutions to every level and you can play as you like.
D
Read all comments -> Go to xxx page -> See an interesting comment -> Write Reply -> Submit. (Every one of these steps loads a new page) The reply is now in page 1, whereas the original comment is in page xxx. It's 'simple', if there ...
?
because app developer know people will buy their apps ... most apple user dont Jailbreak their device.. so apple is their first priority