Here are some of the best apps and games of the week.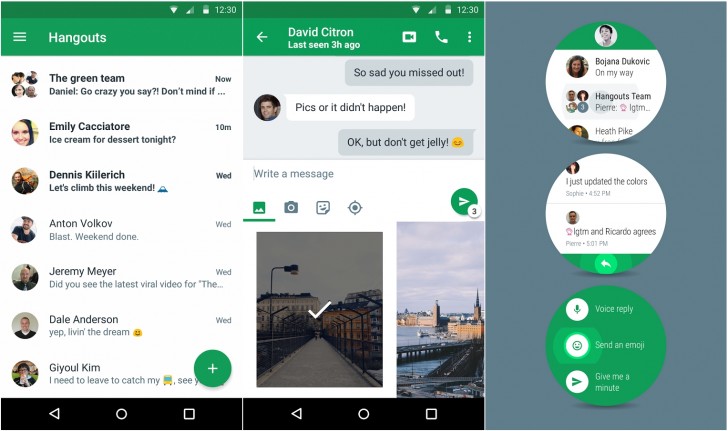 Hangouts
Hangouts for Android has received a major update with version 4.0. The major change here is the UI, which has a fresher, cleaner look. The new + button lets you quickly message your recent contacts or start a new group or video call. The conversation view makes better use of negative space to give a less cluttered look. There is a new image picker that is much nicer than before. There is also a brand new Android Wear app that shows your conversations and groups and you can reply using voice or send an emoji from the watch itself.
Price: Free
Download: Android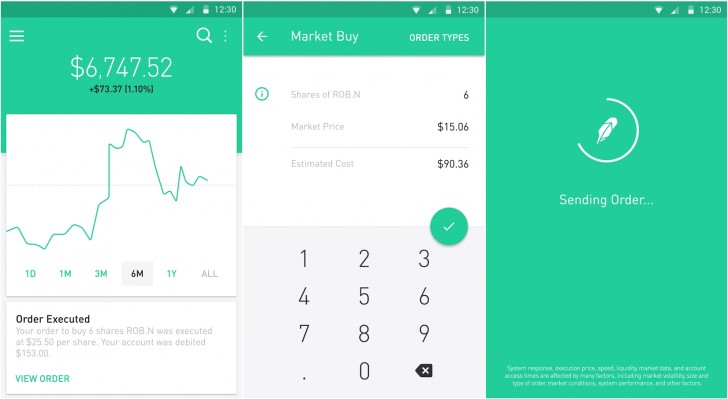 Robinhood
Robinhood is a service that lets you trade on the stock market for free without paying the $10 fee. You can trade stocks from your favorite companies from within the app and it shows you all the market data and quotes in real-time. The app lets you build a personalized stock watchlist with historical market data and detailed charts and you can place market, limit, stop loss, stop limit, and good till canceled orders. The app also uses color schemes to inform if the market is open or close. The app can be locked with a PIN and all information is fully encrypted using SSL. On top of that, the app uses beautiful Material Design elements and looks truly stunning.
Price: Free
Download: Android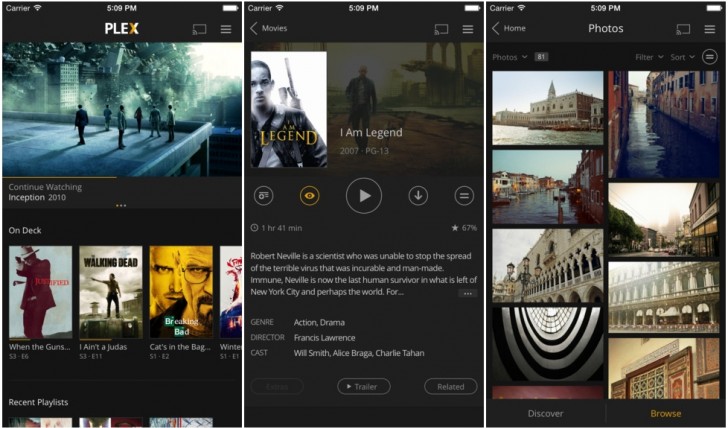 Plex
Plex for iOS got a major update with version 4.0 and is redesigned from the grounds up. Plex is a media player that organizes and streams all your music from your Plex server on your computer to your devices. In version 4.0 you get a brand new interface that is visually more attractive and also easier to navigate and use. It's also faster and has loads of new features.
Price: Free
Download: iOS
Fallout Shelter
After releasing on iOS earlier, Fallout Shelter is finally on Android. Fallout Shelter is a simulation game; basically SIMS, but underground. You are the overseer of the Vault and your aim is to manage the people living inside the Vault and to keep them happy. You can perform various activities in the game through the people living in there and you have to sustain, grow and protect the community and structure within the vault.
Price: Free
Download: Android
Gathering Sky
Gathering Sky is a simple game where you guide a flock of birds across the windy sky, gathering more birds as you go along. There really isn't much of a goal here and the game is meant for relaxed gameplay, with a beautiful background score accompanying you.
Price: $2.99
Sputnik Eyes
Sputnik Eyes is a puzzle game where you have to move the 'Eyes' along the paths so that each one matches up with its right color position to complete the level.
Price: $2.99
Download: iOS
?
Great stuff...!!! Thanks for sharing it
?
What is the windows phone??