These are some of the best apps and games of the week.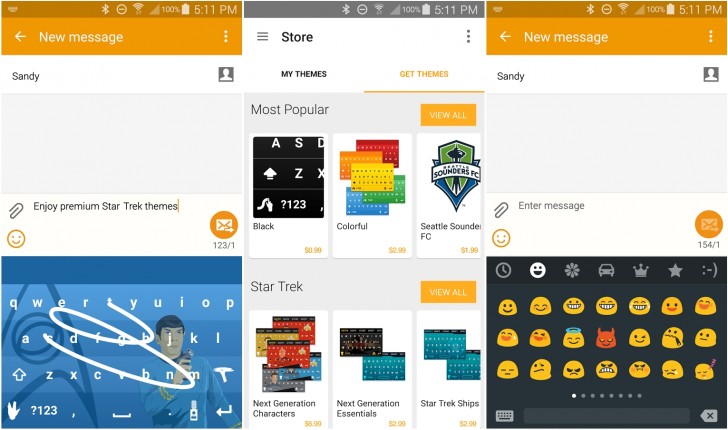 Swype
Swype 2.0 for Android brings with it two new features. The first is a theme store where users can purchase additional themes for the keyboard, including the new Star Trek theme. Second, there is now an emoji drawer, which allows you to pick and choose all the system emoji. Other than that there is also support for two new languages, improved auto-correct, and bug fixes.
Price: $0.99
Download: Android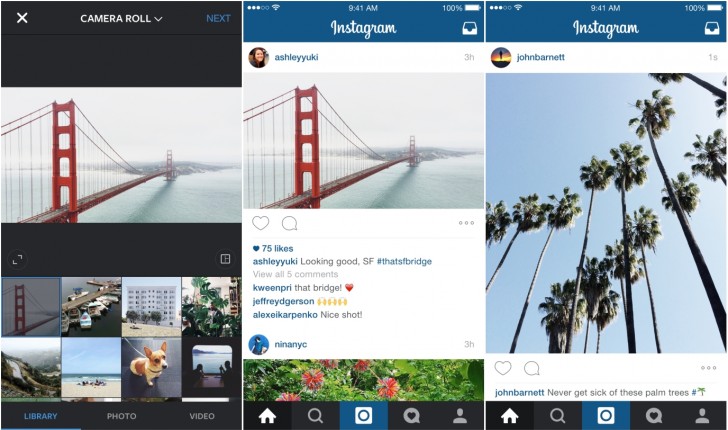 Instagram
Instagram 7.5 brought with it a major change for those who regularly use the platform. You can now upload images and videos in landscape or portrait orientation and are no longer restricted to the 1:1 square aspect ratio. All you have to do is click a button while picking the image from the gallery and you can upload it in the original aspect ratio (limited to 3:4 vertically). This feature is available on the iOS and Android versions of the app.
Price: Free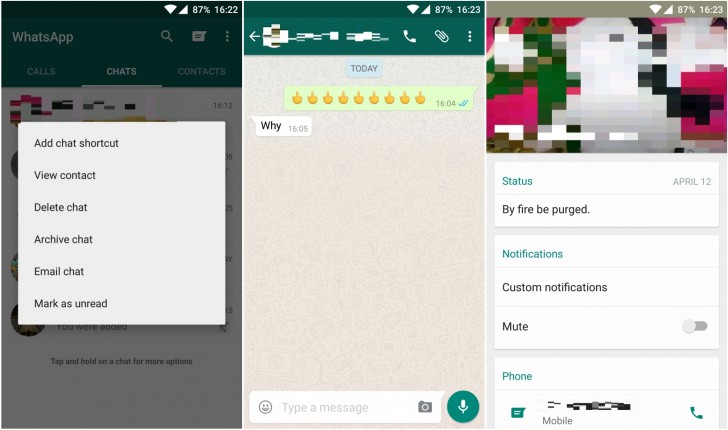 WhatsApp
WhatsApp for Android finally got updated on the Play Store, which brought with it several new features. You can now mute individual contacts by opening their profile and clicking the mute option. You can also mark conversations as read or unread by pressing and holding on them. There are also new emoji and some of the existing ones get the multi color skin tone option as first seen on iOS 7. You can now also choose to reduce the WhatsApp call quality to save data.
Price: Free
Download: Android
Lara Croft GO
Lara Croft GO is a new action/adventure/puzzle game from Square Enix. The game is built along similar lines as Hitman GO, where you move the character along a grid of lines but there is less emphasis on the board game aspect this time. Still, you move Lara along the lines on the floor and walls and this presents some interesting challenges as you can't just move around freely. This is especially true when you are facing enemies and traps and have to navigate the grid skillfully. Lara Croft GO has a lot of fun moments and plenty of throwbacks to older Tomb Raider games, such as the circular carousel menu, the sounds when you pick up a hidden item and some of the movement animations. It's a wonderful combination of the new Hitman GO gameplay and Tomb Raider elements. If you enjoyed Hitman GO, you're going to love this.
Price: $4.99 (iOS) • $6.99 (Android) • $4.99 (Windows Phone)
Download: iOS • Android • Windows Phone
Whispering Willows
Whispering Willows is a 2D side scrolling horror game. You play as a young Elena Elkhorn who is out to find her missing father in the Willows Mansion. Her amulet allows her to astral project her spirit into the ghostly realm and communicate with the dead. You have to use the project to solve puzzles and find out the secrets of Willows Mansion. The game features beautiful anime style hand-drawn 2D graphics and a creepy background score. If you buy it now you can get 50% off the price ($4.99).
Price: $9.99
Ember's Journey
Ember's Journey is a side scrolling 2D puzzle game where the only light source is the little cube you are controlling and the rest of the level is dark. This means you can only see a small part of the level at a time and only things that are very close to you. You have to navigate the level using the bleak light of your cube and find your way to the glowing blue line at the end.
Price: $1.99
Doodle Jump DC Super Heroes
Doodle Jump DC Super Heroes is a spin-off on the original Doodle Jump and is based on DC superhero characters. Episode 1 of this game features Batman as he fights against Gotham's biggest villains: Penguin, Mr. Freeze, Riddler, and Joker, in typical Doodle Jump style gameplay. Future episodes of the game will feature other superhero characters.
Price: Free
D
Doodle Jump DC was released 3 months ago in windows phone while iOS and Android users are getting just now...surprise ! surprise!!
D
It's not about market share. It's about the passion we windows phone users have, supporting the platform wherever possible. Sites like this are biased towards iOS and android, we visit these to show our support. Is that any wrong Mr.?
D
CAN YOU BELIEVE IT.. for the first time in smartphone history , WHATAPP for WINDOWS MOBILE was given the current update BEFORE iOS and ANDROiD.. Exactly 1 1/2 weeks back.. and today another update.. Devs are seriously looking forward for a 2 BiLLiON ...