These are some of the best apps and games of the week.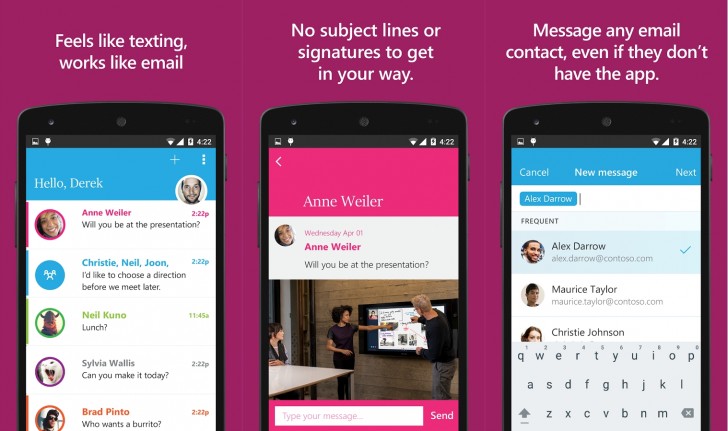 Microsoft Send
Microsoft Send is now available on Android. Previously released only on iOS, the app lets you send short text messages but over email. The interface looks like an IM app and the conversations feel like regular texting but when you want to get serious you can move over to email client where all your messages will be available.
Download: Android
Price: Free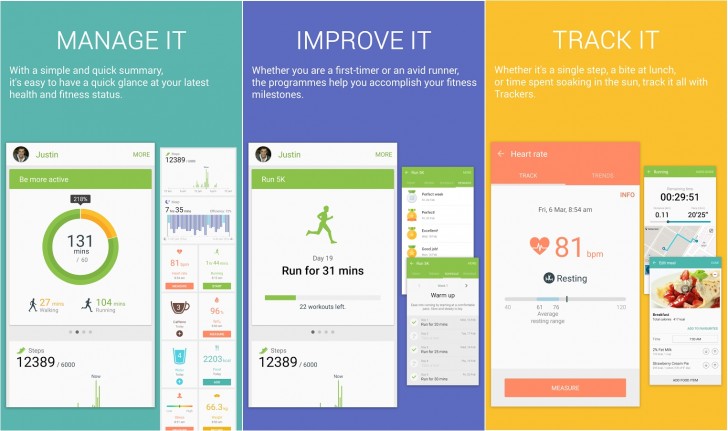 Samsung S Health
Samsung's activity tracking app is now available to all Android devices. The app tracks your daily activities and provides goals for you to meet. It then keeps a tab of all the information include the food you consumed and your personal stats to give you accurate status of your fitness levels.
Download: Android
Price: Free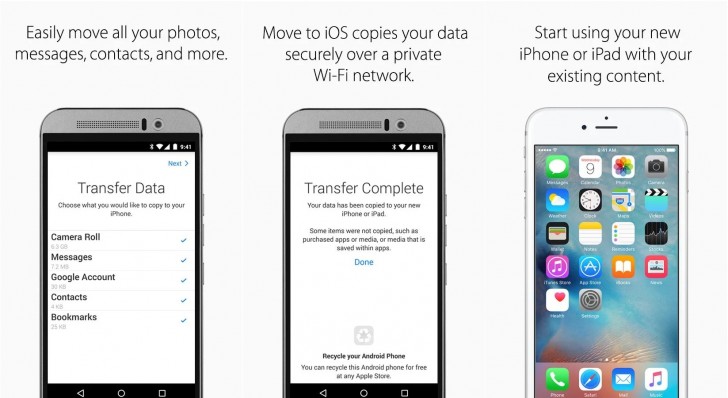 Move to iOS
Apple's first app on Android is a relatively simple one. All it does it help you migrate from your old Android device to your new iPhone. The app is useful once while transferring data like images, contacts, messages, bookmarks, and google accounts. Best to ignore the user reviews on this one as they have nothing to do with the quality of the actual app.
Download: Android
Price: Free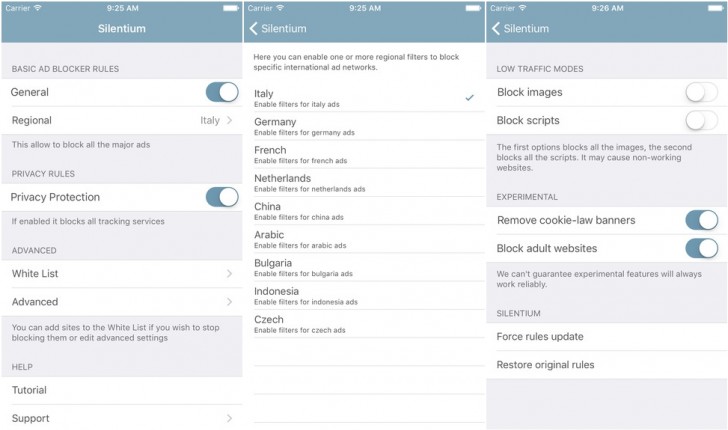 Silentium
Silentium is a new content blocker for iOS 9. It lets you block annoying ads, scripts, share buttons, cookie banners, and more, in Safari. This has the advantage of improving loading speed by 4x and save battery and data. Silentium can also block region specific ad networks and allows whitelisting, a feature many of the other content blockers lack, that allows you to enable ads on sites you want to support and don't have obnoxious advertising. There is also a low traffic mode, where you can disable images and block scripts from loading. As experimental features, Silentium also lets you remove cookie-law banners and block adult websites. Silentium is one of the most advanced content blocker available on iOS and well worth the premium over free ones.
Download: iOS
Price: $1.99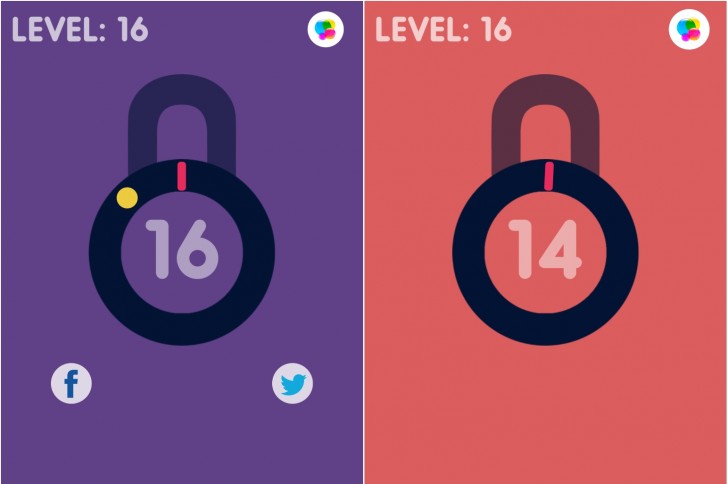 Pop the Lock
Pop the Lock is a simple but very addictive game. You have to tap the screen until the rotating line coincides with the yellow dot. If you get it right enough number of times, you move on to the next level. If you don't, you start over again.
Download: iOS
Price: Free
Order & Chaos 2: Redemption
Order & Chaos 2: Redemption is a new MMORPG from Gameloft featuring epic battles across a large world, hundreds of quests, tons of monsters and boss battles, single player Dream Dungeons mode, PvP duels, trading content with other players, and much more.
Price: Free
Raceline CC
Raceline CC is an arcade street racing bike game, where you ride high speed superbikes through traffic. The game features 26 superbikes that you can customize and upgrade and some simple but fun gameplay.
Download: iOS
Price: Free
Gravity Duck Islands
Gravity Duck Islands is a side-scrolling 2D game where you can flip gravity to traverse the terrain. Using the gravity switch, you can avoid traps and obstacles and reach your objective.
Download: iOS
Price: $0.99
Sorry, I replied to the wrong Post :) But it was intended to be for you. Sorry
?
Umm, I'm the one asking for the link why did you reply to him with that anyway thanks for the link.
Being a small group makes us unique 😊