These are the best apps and games that came out this week.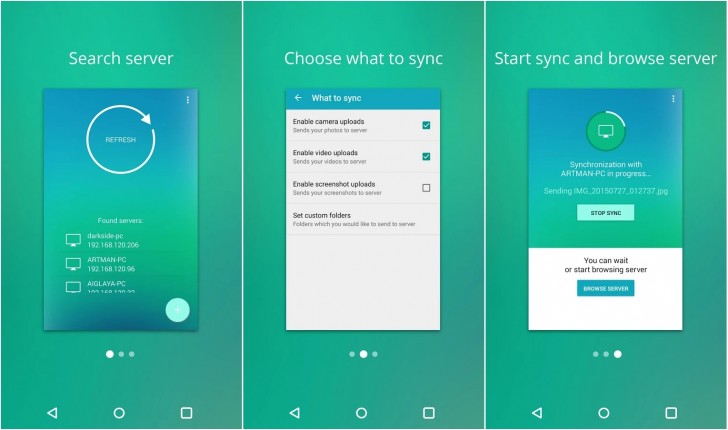 Daemon Sync
Daemon Sync lets you sync your Android phone with your computer wirelessly over a local connection. You don't need any kind of internet connectivity for this. Once you set up the server on your computer, the Android app will automatically sync your photos, videos, and other files to the computer over Wi-Fi. If you're not sure about cloud storage and prefer local backup, this is a good way to do it with minimum fuss.
Price: Free
Download: Android
Freeze! 2 - Brothers
Freeze returns with a sequel. Now with more levels, improved visuals, and a bit more polish. The gameplay is more or less identical, where you have to guide the eyeball to the swirl by rotating the level around and using the freeze function drop the ball exactly where you want. There are some new gameplay mechanics, including a second ball and tons of levels to play.
Price: $1.99
HoPiKo
HoPiKo is a fast-paced action game where you have to be quick and accurate to complete the level. The gameplay mechanics are very simple; you just have to press and hold and move your thumb around to aim. Your objective is to move from surface to surface and reach the goal, in as short time as possible, while avoiding all the obstacles. Each level has five levels within and if you die before finishing the last one you go right back to the first. Each level gives you bonus points for finishing within a particular amount of time. There is also a soundtrack file that you have to collect within one of the levels that unlocks a new track. The game moves at a hectic pace and there is no time to dawdle around. Once you understand the controls and how the game works you'll be tapping and swiping away frantically to try and get to the next level. The game also has some attractive visuals and a really perky soundtrack. Highly recommended.
Price: $3.99
PewDiePie: Legend of the Brofist
PewDiePie: Legend of the Brofist is a 2D side-scrolling action game featuring the most popular YouTuber, Felix Kjellberg a.k.a. PewDiePie as the main character. Regardless of your feelings about him, the game itself is pretty fun if you enjoy some retro 2D gameplay and reminds a lot of side-scrolling action games of the past. It's some good old fashioned fun with a bit of humor and celebrity endorsement thrown in.
Price: $4.99
Astrå
Astrå is an arcade action game where you move around spheres and you have to jump from one sphere to another while collecting things and avoid enemies. The gameplay is simple enough but the stunning visual design is what will keep you playing.
Price: $2.99
Download: iOS
Floors
Floors is one of those games where you test your reflexes and patience at the same time. The game has you jumping over spikes by tapping once or pressing and holding depending upon the number of spikes. The thing is the game rushes you into each level so fast you have to often take a split second decision on when to tap and if you need to press and hold. Some levels you don't have to jump at all but you still end up doing it out of habit and hit the spike on the roof like an idiot. The only annoying part about this game is the ads, which can be gotten rid of by paying a small amount, which is highly recommended.
Price: Free
A
All of these are just games. Where the interesting useful apps?
D
Use the app store then.
D
Those are ads and mostly malware, so do not click those, like never. :D