These are the best apps and games of the week.
SwiftKey Neural Alpha
SwiftKey has released a new keyboard for Android. Currently an early-stage project, the new Neural Alpha keyboard uses artificial neural network algorithm, which is designed to learn from your typing and provide you with better suggestions that are more logically correct and fit in better with your sentences. The system is based on the biological neural network system in our brain and gets better the more you use it. It has limited functionality for now, which means it's only available in English, there are just two theme options and there is no cloud sync support, but all that should be coming later.
Price: Free
Download: Android
Adobe Photoshop Fix
Photoshop Fix is Adobe's latest mobile app for iOS. This app was first demoed during the iPad Pro launch keynote, where it was used to put a smile on a model's image. It can be used to reshape objects within an image, heal and patch them, smoothen skin, lighten or darken parts of an image, change color of specific parts of an image, adjust focus of an image, and much more. The app is available for free only on iOS for now.
Price: Free
Download: iOS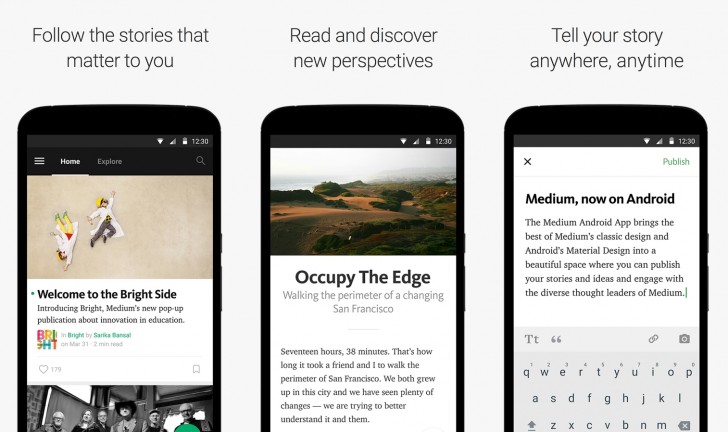 Medium
Medium app for iOS and Android has been thoroughly overhauled. There is now a new logo and a new look for the app. The Explore section shows you new stories from different writers around the world. You can now mention people in your articles. There is a new notifications tab now. The iOS version gets support for deep linking in iOS 9 and 3D Touch support on the iPhone 6s and 6s Plus for quickly start a new story. There's also sync support for stories and drafts and also a new suggested tags feature.
Price: Free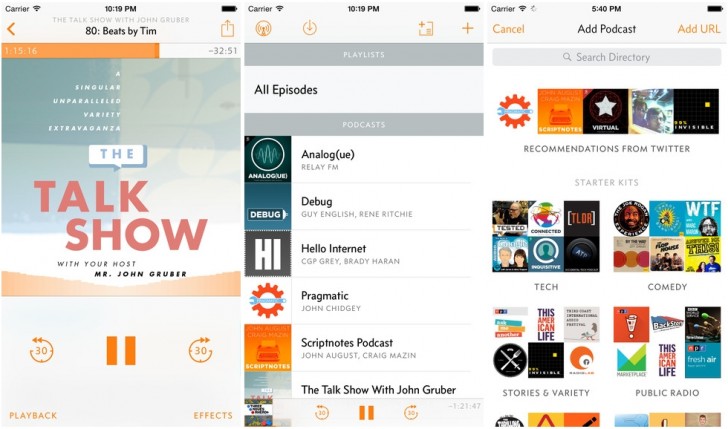 Overcast 2.0
Overcast, a popular podcasting app for iOS, has reached version 2.0. The new app allows streaming of podcasts without having to download it first, chapter support, storage management, play by priority option, and more. But most importantly, the app is now completely free and all the previously unlockable options are now available by default. You now have the choice to subscribe and offer a monthly patronage to the developer but that's completely optional.
Price: Free
Download: iOS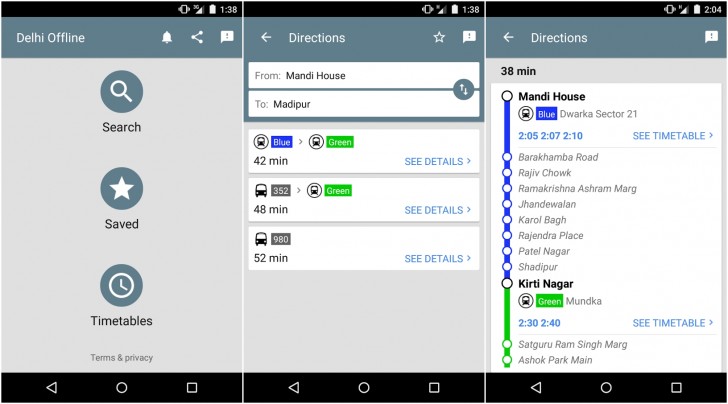 Delhi Public Transport
Delhi Public Transport is an app by Google that shows all the routes, stops, schedules, and time table for buses and trains in New Delhi, India. It's one of a kind app by Google and only available for Delhi right now. It's extremely basic but does what it's supposed to do.
Price: Free
Download: Android
Jetpack Joyride
Jetpack Joyride is older than some phone companies out there but the latest update adds a new mode. You can either play the standard game or try out the new Back to the Future mode, that has a new jetpack designed like an electric guitar, new backgrounds, new unlockable costumes, hoverboard and the DeLorean time machine.
Price: Free
D
Yes, because you obviously know that fixing his image is the sole reason he uses PS. I see PS Fix as a great product. I'm also excited to see neural programming used in Android (had such class in college).
-
powerful for you coz u have a lot to fix on ur external feature and u can only do it via photoshop i pity u