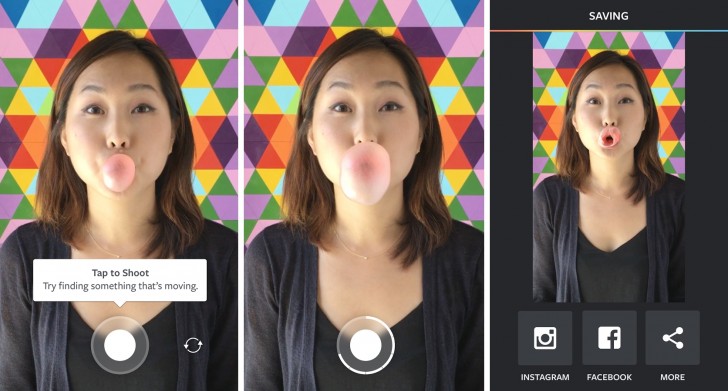 Boomerang
Boomerang is a new app from Instagram that lets you shoot a quick burst of photos and turns them into short looping videos. The interesting thing about these videos is they play one way and then play backwards, hence the name of the app. You donít have to share the videos you create using the app on Instagram and they can be saved on your phone to be shared on other services as well. Itís a very barebones app that does one thing and one thing only.
Price: Free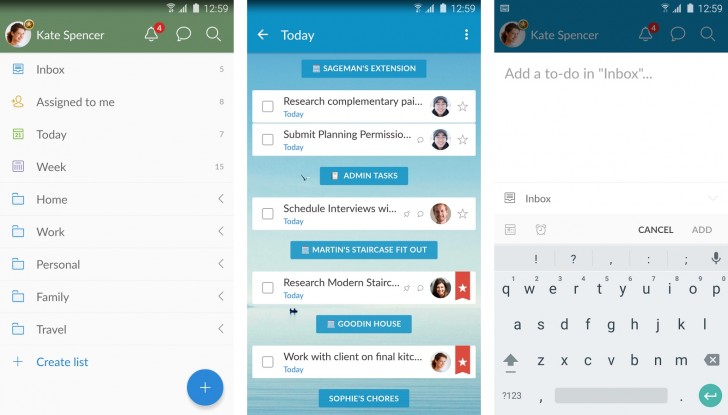 Wunderlist
Wunderlist on Android has received a really nice update that brings with it several new features and a brand new design. The new design makes it easier to access your to-do notes and also includes some wonderful new animations for the main app and the widget. The app also includes a new Quick Add feature that lets you have a consistent notification menu option that lets you make a quick to-do note from within any app. The app also has support for Google Now on Tap and the new permission system in Android Marshmallow.
Price: Free
Download: Android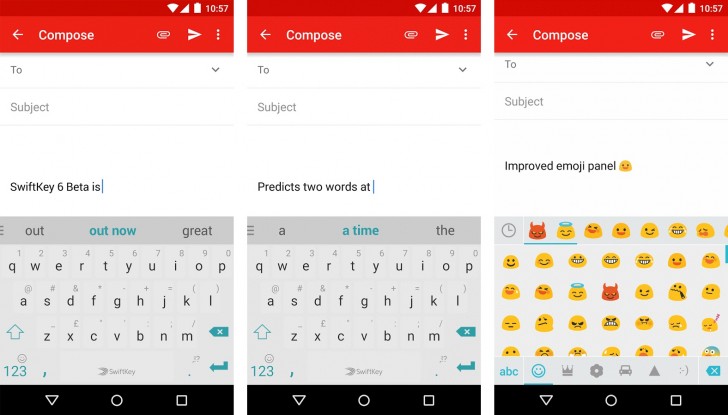 SwiftKey 6 Beta
SwiftKey Beta received a massive update that brings a new Material Design inspired look and keyboard theme, significantly faster emoji drawer that now loads instantly and scrolls without any lag, double word prediction, and five new languages: Yoruba, Igbo, Zulu, Xhosa & Breton. If you donít want to wait for this changes to show up in the stable build, try the beta now.
Price: Free
Download: Android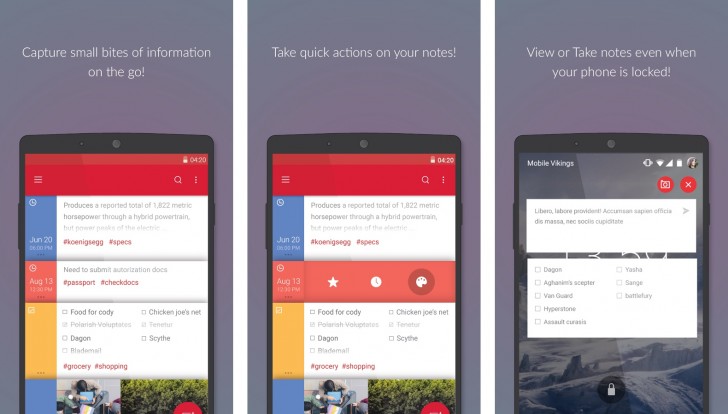 Parchi
Parchi (meaning ĎNoteí in Hindi; pronounced ďpurr-cheeĒ) is a note-taking app by Microsoft for Android. You can quickly jot down notes, turn them into to-do notes, tag them, add pictures, and color code them. You can also quickly add notes from the lockscreen with the floating bubble and also pin notes to the lockscreen for easy access. The app has modern Material Design and looks great.
Price: Free
Download: Android
Brothers: A Tale of Two Sons
Brothers is a critically acclaimed indie-game that first showed up on the consoles and the PC. The game was lauded for its unique gameplay mechanism, where you could control two characters on screen simultaneously using the two joysticks and exceptional story and narrative without a single understandable dialogue. The developers have done a good job porting over the game to mobile and it is perfectly playable even on a touchscreen. The graphics also look quite good and havenít lost much during the transition. The gameplay and story are as good as ever. If you have a console or PC to play on, that would still be the better place to play it but if you donít then you should get it on iOS. The game will be coming soon to Android.
Price: $4.99
Download: iOS
Downwell
Downwell is a fast-paced action game, an endless runner of sorts, where you go down an endless well, avoiding or shooting enemies with your gun-boots, collecting treasures and visiting shops. The controls are simple but the gameplay isnít. The game has classic retro graphics that are procedurally generated so no two play throughs look the same with a chiptune soundtrack. iOS version out now and Android version arriving later.
Price: $4.99
Download: iOS
Please, Donít Touch Anything
Please, Donít Touch Anything is a minimalist puzzle game. You are in charge of a handful of buttons, a set of instructions, and control of a nuke that could blow up a city. The game has 25 different puzzles that can be solved by pressing the buttons in various ways and using the cryptic instructions at hand. See if you can figure out all of them. Itís not going to be easy.
Price: $4.99
Download: iOS
Tales from the Borderlands Episode 5: The Vault of the Traveller
The last and final episode of Telltaleís Tales from the Borderlands series is now available for download on iOS and Android. Itís an in-app purchase but should be available directly to anyone who purchased the season pack. As a bonus, the first episode is free now, so if you want to start playing, now is a good time.
Price: $4.99
?
He's well known for being a dishonest fantacist.
D
I have better things to do. :D You can use Google though.