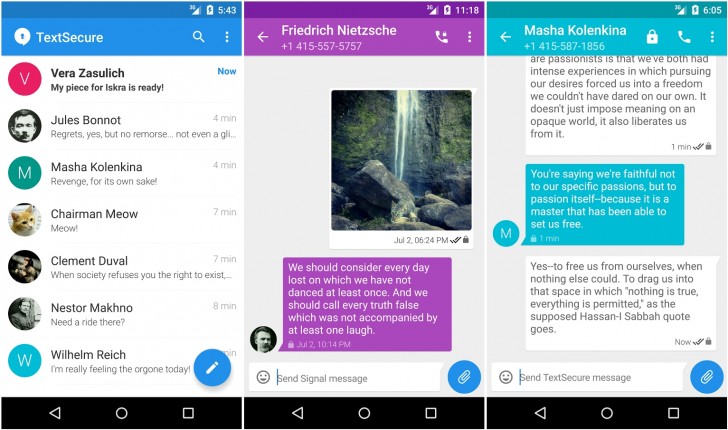 Signal
Signal is yet another instant messaging app that lets you do one on one chats, group messaging and even voice calls. Signal's main focus is on privacy, with end-to-end encryption in place for single and group messaging. Signal is also open source, so anyone can take a peek at the source code and see what the app is up to. If that's something that interests you, Signal is available on iOS and Android.
Price: Free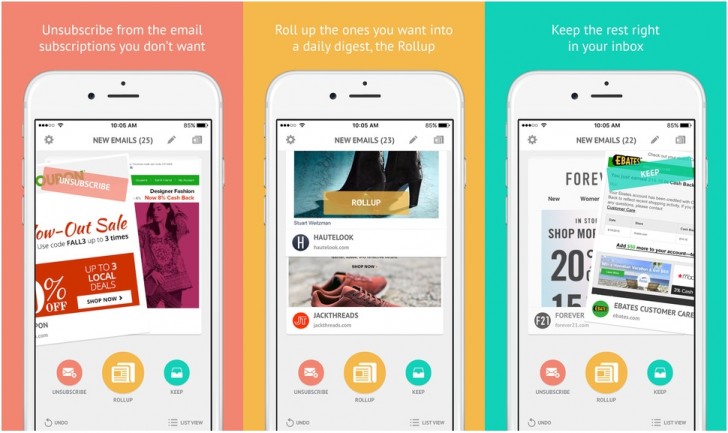 Unroll.Me
Unroll.Me goes through your email and lists all the mails you get from subscription services. It then lets you unsubscribe from the ones you don't want by a left swipe, or keep them in your inbox with a right swipe. Or you can swipe up to add them to Rollup, where those particular subscriptions will appear in a daily digest instead of in your inbox. The app supports multiple email accounts.
Price: Free
Download: iOS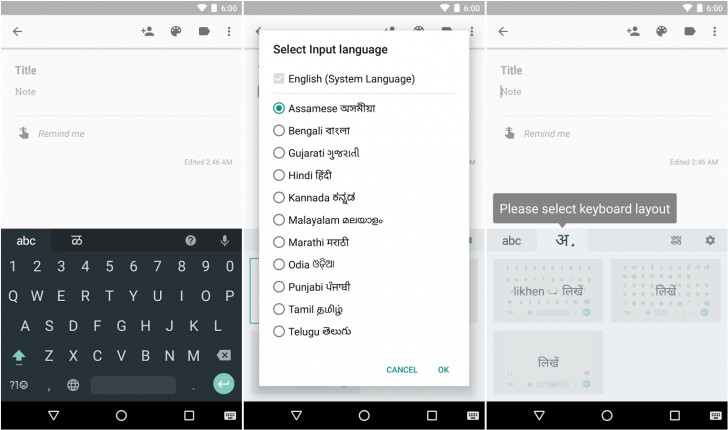 Google Indic Keyboard
Google's Hindi Keyboard is now Indic Keyboard and supports 12 different languages, including Assamese, Bengali, English, Gujarati, Hindi, Kannada, Malayalam, Marathi, Oriya, Punjabi, Tamil, and Telugu. You can either type in the native script or use the transliteration feature to type in English and then have it converted to the selected language.
Price: Free
Download: Android
Room Three
Following the excellent The Room and Room Two comes the new Room Three. The puzzles are a lot longer and more elaborate this time around and more challenging but not punishingly so. If you ever get stuck, the game still has the hint system to gently guide you alone. The game introduces some new mechanics and continues with the creepy tone of the previous games. Unfortunately, it doesn't look particularly better and some assets are noticeably low resolution on the iPad, but other than that this is bigger and better than both the first two games. It's only available on iOS but will probably show up on Android later like the previous games.
Price: $4.99
Download: iOS
Asphalt Nitro
Asphalt Nitro is the latest in the Asphalt series, although oddly only available on Android. The game doesn't seem much like a sequel to Asphalt 8 but more like Asphalt 8 Lite, with more of the same. The Lite part refers to the size; the game prides itself in being only 25MB in size, whereas Asphalt is over one and a half gigabyte. Asphalt Nitro really though is more of the same, but somehow less. Other than a handful of new tracks it doesn't seem like you are playing a different game. But if you liked Asphalt 8 then you'd like this as well. The small size is just a bonus.
Price: Free
Download: Android
Starific
Starific is a fast-paced arcade game where you rotate the walls of a grid to keep the bouncing stars within the grid and collect… things and earn multipliers. The game has an easy control system where you just turn your thumb around in a circle to move the walls around. Your job is to keep at least one of the bouncy stars within the walls, which is easier said than done. Starific has flashy, attractive visuals and a pretty awesome soundtrack. Definitely worth a try.
Price: Free
D
See, this one:https://www.microsoft.com/en-us/store/games/­prune/9nblggh20g05, It came out this week, and it is a really good game, but unfortunately GSMArena is a bit lazy and doesn't bother to search for WP games. :D
D
Again and Again: NO APPS for Windows XD Windows fanboys be like Windows is best platform it's just that people don't realize that LOL!!!
?
They are more intelligent cos without apps and other good stuff, they spend less time on their phone and interact more with people.