Before I start with this week's list, I want to address the common complaint in the comments section. The complaint is that we only include iOS apps most of the time, with not enough Android or Windows Phone apps.
So this is the reality: More good apps and games are made for iOS than either Android or any other platform. Not just apps, but good apps. The ones you want to download, the ones you'd expect on a 'Best Apps and Games of the Week' list. Big or small, most developers prefer iOS, either exclusively or as their initial launch platform. That's just how it is and the sooner you accept that the easier this is going to be.
Secondly, Apple regularly highlights new and promising apps on the App Store in a way Google or anyone else simply does not. Often, I can find great new apps and games simply by opening the App Store whereas I have to scour the internet to see what new content was released on Android. Google does an absolutely appalling job of highlighting promising new content on the store. It's like the company goes out of its way to highlight either mediocre or absolute garbage content most of the time. Just take a stroll of the homepage of the App Store and then the Play Store and you'd know what I mean. The Play Store simply does not have great content on the homepage and new good apps and games often get buried under terrible free and ad supported apps in lists. This makes finding whatever few new good apps and games that did release on Android even more difficult.
As for Windows Phone, I don't really think an explanation is required. There simply isn't anything worth mentioning. Again, that's just how it is. Things might change next year with Windows 10 but for now we'll be focusing on iOS and Android that do actually regularly get new apps and games.
Also, as for the list in general, we try to include only what we think is really good or worth mentioning. This isn't really a list of everything that came out this week but only stuff that's actually worth installing. Some weeks, there is just not enough good content being released, so the lists are shorter. Some weeks have plenty of good titles. That's kinda out of our control. We might miss a few titles here and there, in which case you can mention it in the comments and if it's worthwhile we'd include it in the next week's list.
So with that out of the way, let's get to this week's list.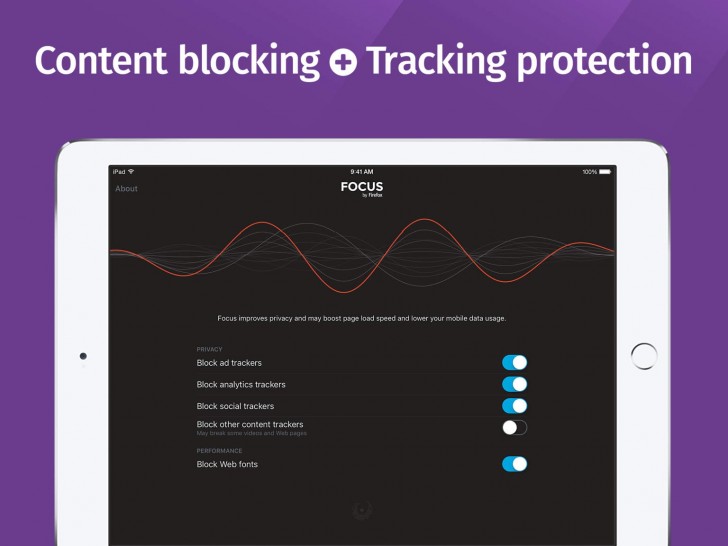 Focus by Firefox
Focus is a new content blocking app for iOS by Mozilla. It's curious why the company would use the Firefox branding, since this is not exactly a browser on its own but helps block ads and web trackers within Safari. It can also block social trackers and even web fonts to improve performance. The app is free of cost.
Price: Free
Download: iOS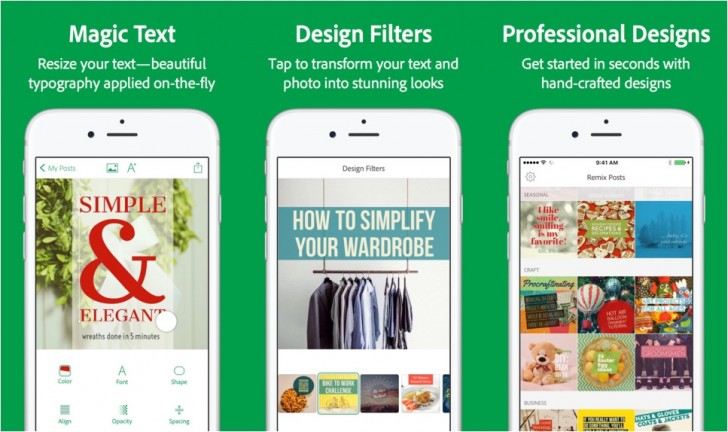 Adobe Post
Post is a new app by Adobe for creating what the company calls social graphics. The app comes loaded with templates, stock images, and fonts, which can be used to create beautiful looking images that can be used for promotional material.
Price: Free
Download: iOS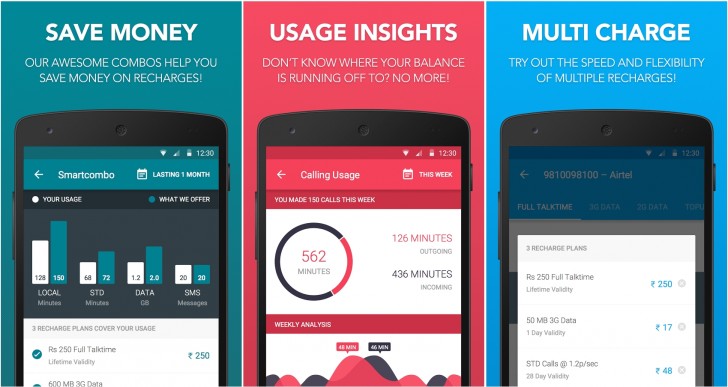 smartapp
smartapp helps you save on mobile data and talk time recharges by keeping a track of your usage and suggesting suitable plans. You can also use the app to recharge your prepaid or postpaid account. The app has an absolutely beautiful design, which in itself is worth trying it out. Unfortunately, it seems the app only works in India for now.
Price: Free
Download: Android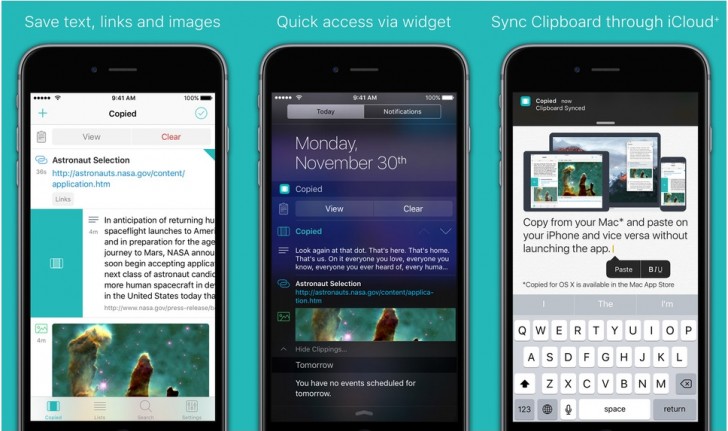 Copied
Copied is a clipboard app for iOS, which lets you copy text, images, and links and save them in the app using the convenient Notification Center widget. You can then go back to older saved clips and then copy them again. Convenient when you want to copy paste multiple items. The app is free but for $2 you can get cloud syncing of your clips, which sync on other devices when you copy on one, along with lists feature to organize them.
Price:
Download: iOS
Cut the Rope: Magic
Magic is the latest in the long running Cut the Rope series by Zeptolab. You'd think the game would be long in the tooth by now but the developers manage to make it fun and interesting somehow. In the latest one, you can change the form and size of your main character, which gives you additional abilities and different ways to collect all the stars and candy in the level. The visual design has also gone up a notch, although I'm not entirely fond of the redesign of the main character. It's still a lot of fun, though, and should be entertaining for people of all ages.
Price: $0.99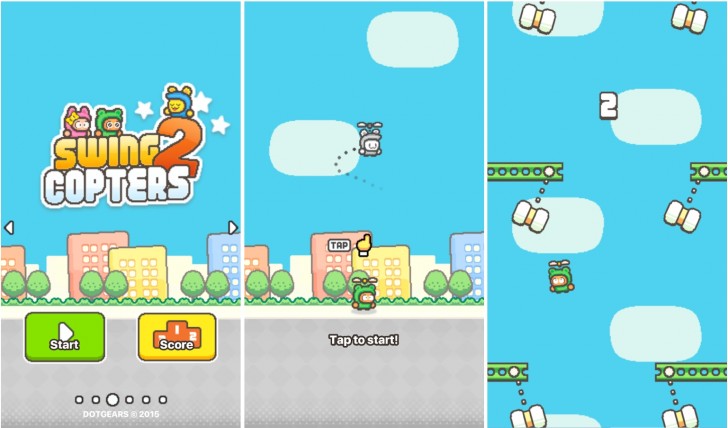 Swing Copters 2
The developer of Flappy Bird is back with yet another frustratingly difficult game. Well, this one is more of a sequel to his previous game but it still as frustrating as ever, perhaps more so. It's great for those who get enjoyment out of punishing themselves repeatedly. It's not impossibly difficult but it requires a lot of practice and more importantly, a lot of patience. If you have those then you can get some fun out of this. Those who are more short-tempered should stay away from this for the sake of their phone.
Price: Free
Badland 2
The award-winning original now has an even better sequel. The first Badland was a masterpiece that combined skilfull gameplay, incredible visuals and an amazing sound design. The sequel carries on the eery silence of the surroundings punctured only by the sounds of the traps that are even more deadly than before. The gameplay has a few nice additions but overall Badland 2 continues the tradition of being an extremely polished and well-made title that's also a lot of fun to play. Available only on iOS for now but should be coming to Android in the future.
Price: $4.99
Download: iOS
D
You got to be kidding me.. Plix isn't on the list? I got like 1000 pics from my friends that they had forgotten to share.
m
Seriously guys if you don't like the selection, then don't read the blog in the first place. There is no need for you to complain. I actually look forward to this section every week coz it helps me look for helpful apps and great games.
D
Better going to Windows central for best apps and games...the author is full of lame excuses...