These are some of the best apps and games that came out this week.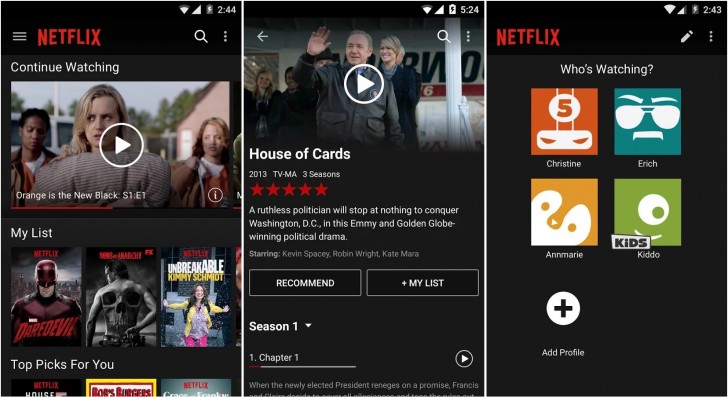 Netflix
This might seem odd to some of you who have been enjoying Netflix for years in their country but to a lot of us the service just became available officially earlier this week. As such, the official apps are also now available to download on their respective stores. If you subscribed to the service, there is no reason you shouldn't be checking it out on your smartphone or tablet. Netflix is one of the most universal apps out there, available on iOS, Android, as well as Windows.
Price: Free
Download: iOS • Android • Windows
AutoMate
AutoMate makes commonly used tasks easily available in apps so you can access them quickly while you are in a car instead of hunting around in different apps. It combines features such as maps, places, contacts, messaging, voice control, media control, and quick shortcuts and toggles. It's still not recommended to use your phone while driving but if you must then AutoMate at least makes it easier and a safer.
Price: Free
Download: Android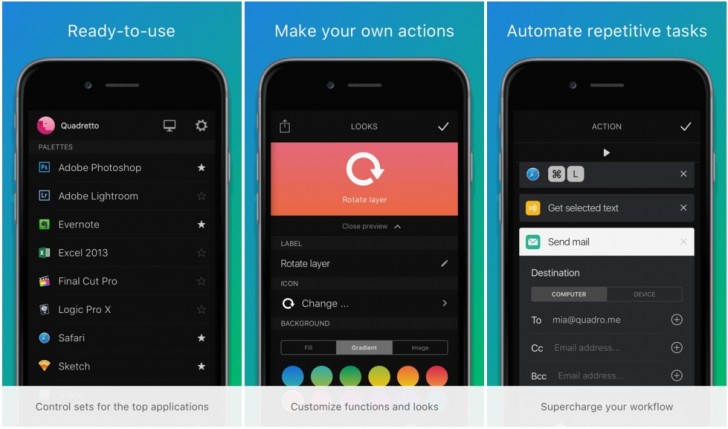 Quadro
Quadro lets you control specific functions within your desktop apps. It works with Windows as well as OS X and lists all your installed apps. Then, you can use existing or create new commands to use on the app. You can then execute these functions from your iPhone or iPad and see them happen on your computer. You can also automate repetitive tasks on your computer by creating a string of shortcuts and commands and then execute them with a press of a button. Quadro also turns your iPhone or iPad into a keyboard for your computer.
Price: Free
Download: iOS
Don't Screw Up
Don't Screw Up is a simple game where you have to do basic tasks like tapping a particular number of times, tap and hold, or swipe based on the instructions that appear on screen. The game tells you what to do and you have to do it quickly before the timer runs out. It's a game of reflexes and attentiveness, as sometimes it just tells you to wait and if you aren't paying attention you could just tap and the game if over. The fun part is where the game takes great joy into hurling abuses at the player. It's all in good fun but if that sort of thing offends you then you have been warned.
Price: Free
Blown Away
Blown Away is a 2D side-scrolling game. Your character has the ability to teleport anywhere on the screen, which is convenient to go through walls and reach heights you normally wouldn't. You have to let his battery recharge between successive teleports. The trick is to time the teleports and to reach exactly where you want to collect the items between recharges.
Price: $2.99 (iOS) / Free (Android)
Surfingers
In Surfingers, you have to swipe up and down on the screen to move the water level up and down as you move along. If you don't match the water level to the next block or hit an obstacle, then it's game over. Bonus points for moving the water up and down to collect the gold stars. Simple but surprisingly addictive game.
Price: Free
i
for once, i am liking your new apps thread, especially the case for netflix entering 130 new markets normally, i hate these games as i am true game collector and most don't do justice with touch screen controls but every so often, like Dou...
D
Great care and consideration went into this list this week it looks like... ;) If you know what I mean lol