Cleanz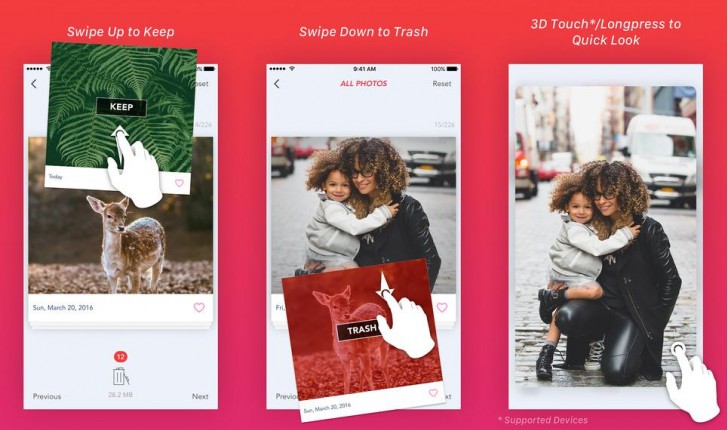 Cleanz is a simple photo management app for iOS that takes the pain out of deleting images from your library. It adopts the Tinder method of swiping through images; swipe down to delete an image and swipe up to keep it. You can go through a bunch of photos quickly through this method and delete the ones you want. Surely beats using the clunky stock Photos app in iOS.
---
Live Focus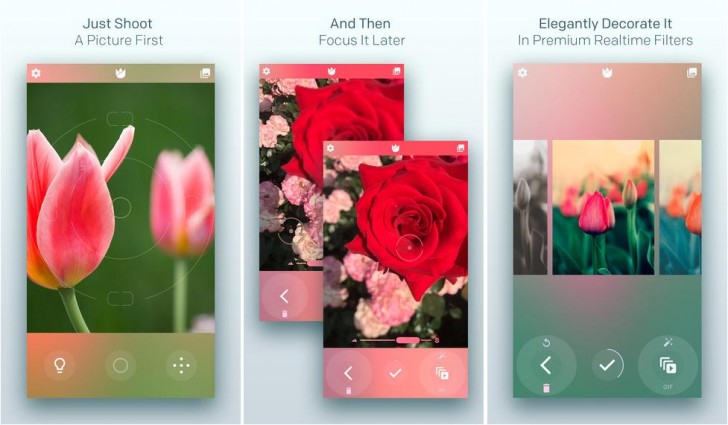 Live Focus lets you shoot first and focus later. You can choose to adjust focus points after capturing an image or have the entire image in focus. The app also features multiple filters for editing and a beautifully minimalist interface.
---
Outlook for Android Wear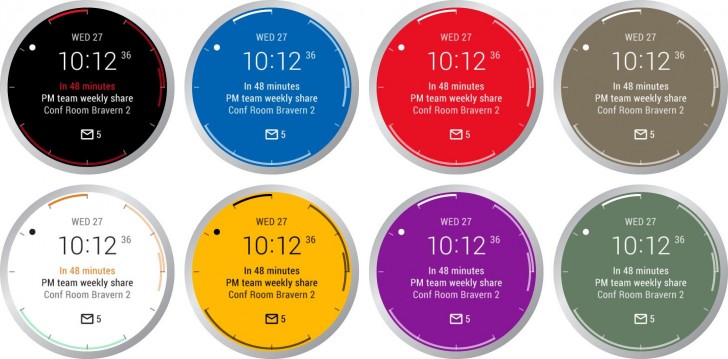 Microsoft has added a watch face for the Android Wear in the Outlook app. The watch face shows your upcoming events by color coding the edges of the clock with colors matching your calendar for the duration of those events. It also shows the events in the middle, and if you don't have any events, the unread emails. You can manage your email from the watch itself, including replying using canned responses or using dictation.
---
Skyforce Reloaded
Skyforce Reloaded is a new spin on a game that has been around since the days of Symbian. The new one is now in 3D and features much improved visuals but the core gameplay remains largely the same. There are tons of planes to destroy, people to rescue, powerups to collect, and bosses to defeat.
---
Steppy Pants
Steppy Pants is a rather amusing endless walking game. You tap the screen to make your character move a step further. The longer you press the farther he will step but you can't press too long. You also can't step on the cracks between the tiles. Avoid doing those things and see how far you can go.
---
Human Resource Machine
Human Resource Machine is a new game by the developers of World of Goo and Little Inferno. Originally released on PC, the game is now available on iOS. Human Resource Machine essentially is a programming simulator, where the game asks you to create a basic program to do tasks. You are shown step by step how to use the commands to create a list of events, which is essentially your program, that will do your task. If you're thinking complicated code, then you won't find it here. The game uses the programming as a puzzle solving mechanism, which should be quite easy if you're already a developer and something fun and interesting if you aren't. All presented in the typical audio visual style we have come to expect from the developer.
---
Never Alone: Ki Edition
Never Alone: Ki Edition is a mobile port of the game for consoles and PC. It is a beautiful side-scrolling 3D platforming game, featuring two characters, each of which can be controlled. You follow the story of Nuna and Fox and the game lets you switch between them as the situation demands, as each has different physical abilities. The controls aren't as sharp as on consoles as the on-screen joystick doesn't feel as responsive as the real one but otherwise the game has been ported well and works just fine, and is a good game to boot. Android version coming later this month.
?
apps function better on ios. developers fully optimise their apps and games for ios. whereas only on flagship android phones, the apps would run smoothly but with lag here and there. gsmarena doesnt choose mainly ios apps to upset their own reader...
Y
Thanks for bringing Human Resource Machine game to my attention! Its a marvel! Got it on Steam and absolutely love it!