Dango
Dango is a messaging assistant that uses neural network to see what you or your friend is typing and automatically suggests emoji, stickers, or gifs based on the context. The app resides in a floating icon that works in most messaging applications. Other than automatically suggesting you relevant stuff, you can also manually search for emoji, stickers or gifs within the app.
---
Engage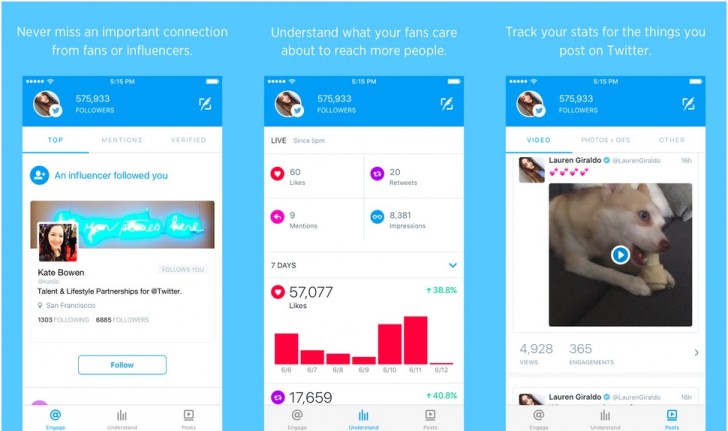 Engage is a new analytics app by Twitter for users who want to track the statistics of their tweets and interact with relevant people. The three sections of the app lets you see interactions from Twitter 'influencers' and verified users exclusively, see the statics of your tweets such as the number of retweets, likes, views, clicks, follows, mentions, etc., and see images, videos, and gifs with their statistics. You can also post tweets from within the app but there is no standard timeline for you to see other people's tweets like in the standard Twitter app. This is great if you're a celebrity or a brand but would be TMI for a regular user. The app is currently US-only and iPhone-only.
---
VUE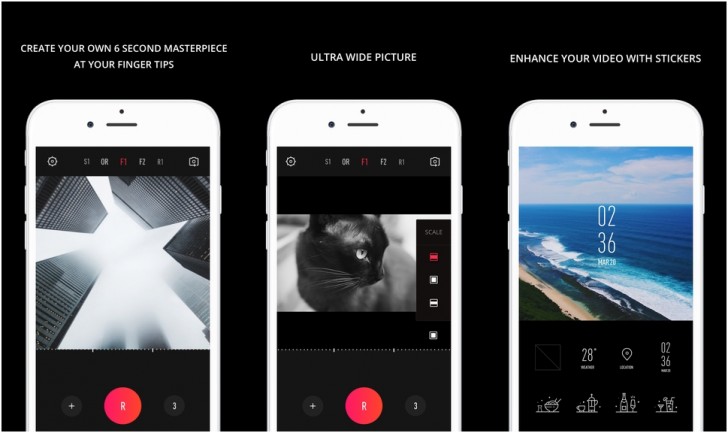 VUE is a video editing app that lets you shoot quick 6 second videos. You can shoot one six second video or up to four quick clips adding to 6 seconds. The app presents multiple aspect ratio options, some very cool looking filters, and stickers with temperature or time stamps. The app is very slick and although the 6 second limit is a bit restrictive (since even Vine lets you upload longer videos now) it does let you produce some cool looking clips.
---
Poto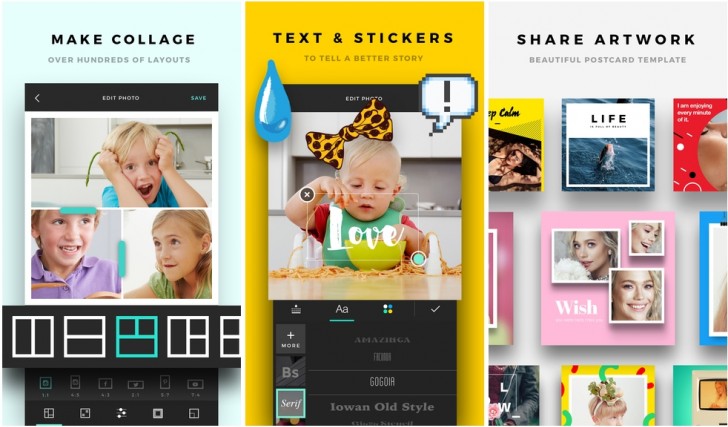 Poto is a photo collage app, with more than enough collage choices than you will ever need, image editing options, filters, stickers, text labels, and postcard templates.
---
_PRISM
_PRISM is a a 3D puzzle game, where you have to solve shape based puzzles on these 3D floating objects with complex geometric shapes. The game looks great and the puzzles are simple to understand but challenging enough.
---
Zombieville USA 2
The sequel to Zombieville USA is finally on Android. It has improved graphics with vertical movement, vastly improved character design and animation and lots of fun gameplay element for when you just want to shoot some zombies without putting too much thought into it.
---
Hyperburner
Hyperburner is a fantastic looking flying game where you pilot your aircraft through a litany of obstacles, with each level making it harder and harder to fly through without dying. The controls are simple, the soundtrack is great, and as mentioned before, the game looks amazing.
P
All of them are paid games, We need more free games in the list.
N
Are u Sure about that?? Nintendo showcased a Zelda game when they announced the WiiU and how many years has it been since the WiiU launched and how many Zelda games youve seen on the system so far????