Bitmoji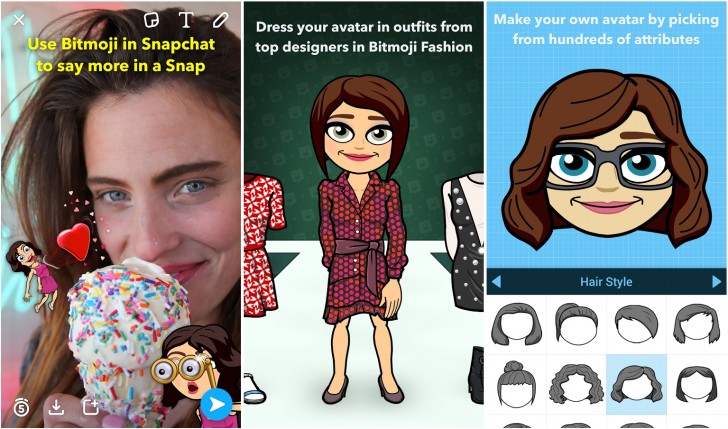 Bitmoji is an application which lets you make sticker packs based on your own appearance. You can go through a variety of options to make the emoticons resemble yourself. With the latest update, Bitmoji has now integrated with Snapchat, so you can now login to Bitmoji using Snapchat or link your Bitmoji app within the Snapchat app, and then send your Bitmoji as stickers within Snapchat. You can also include them in your photos and videos on Snapchat.
---
Swiftmoji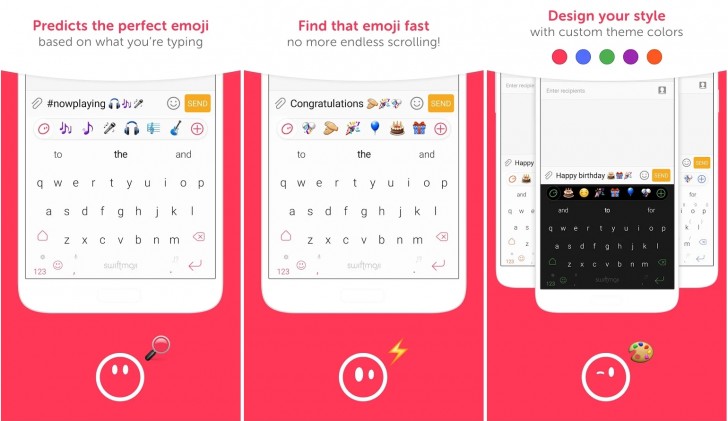 Swiftmoji is a new keyboard from the company that made SwiftKey. This keyboard focuses mainly on emoji, with an always visible row of frequently used emoji. The keyboard also suggests emoji as you type. The underlying correction and suggestion engine is identical to SwiftKey and Swiftmoji also has theme support, although not as many as SwiftKey. If you use a lot of emoji, this is the better keyboard to have.
---
Dots & Co
Dots & Co is a colored dots game where you join the dots of similar colors and complete your goal for the level within the allotted number attempts.
---
diep.io
diep.io is a new game from the creators of Agar.io. In this one, instead of absorbing one another, you shoot from your tanks. Take down enemy players to become the most powerful player in the game.
---
Rooms of Doom
Rooms of Doom is the latest game from the makers of Crossy Road. You play as one of Dr. Doom's minions, and you go through different rooms with obstacle courses that you have to survive. The longer you survive the better. Unlock more rooms and new characters as you play.
E
Thanks for sharing..................................
D
!!!! Guild of Dungeoneering !!!!
D
Its not abt having 5 mins He himself said he would rather spend time on gaming than doing this. I guess its his choice P.s. even I don't like such apps, Id rather waste my time catching that pidgey or anhilating enemy team in S&D When i ...