Prisma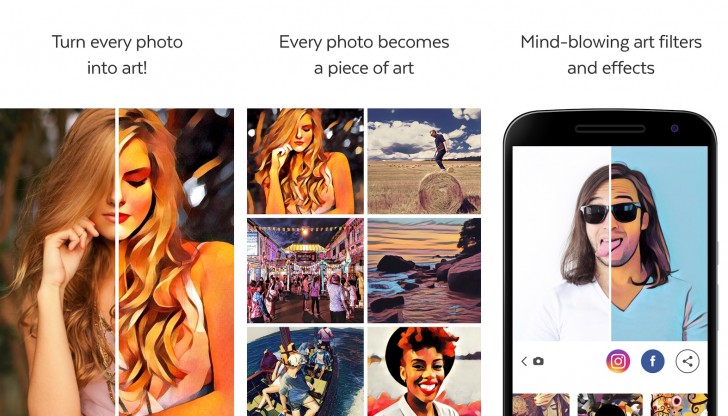 The Prisma app is now finally on Android. The image editing app has become somewhat of a rage these days due to its distinctive filters that give the images the look of a painting or a sketch. Prisma uses cloud-based processing for images, which hasnít been the most reliable recently following the popularity of the app but if you are patient enough, you will get some of the most unique looking images from any of the image editing apps out there.
---
Severed
Severed is a hack and slash adventure game where you move using simple controls but then take down your enemies with strategic swipes across the screen. The game features attractive art style and interesting combat mechanism.
---
Road Not Taken
Road Not Taken is a 2D puzzle solving game. The game has you helping villagers, rescuing children, moving trees, and what have you. The cool thing about the game is that every level is randomly generated so every time you play the game you get a new experience.
---
Super SteamPuff
Super SteamPuff is a fast-paced 2D shooter with great design and cool animations. You can play by yourself and take down the enemies while unlocking new characters or play against a friend on the same device.
Prisma is a great app. the only concern that I have in this application is that it's too long for the application to EDIT the Image. And also the name of the editor in the application.
I recently installed GBA4ios app on my ios 10 device and it is working on it. We can play GBA games using this emulator
iphone apps of the week then?