Apple TV Remote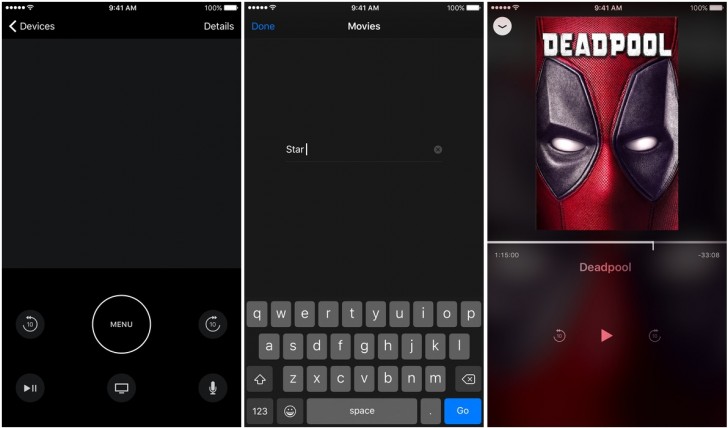 Apple has released a new Apple TV Remote app for the iPhone that replaces the old one. The new app replicates the Apple TV layout on the screen with a large area at the top for the touchpad. It also has a keyboard so you can type your search queries or enter passwords with ease. Lastly, the app also shows playback controls on the screen.
---
BlackBerry Hub+ Services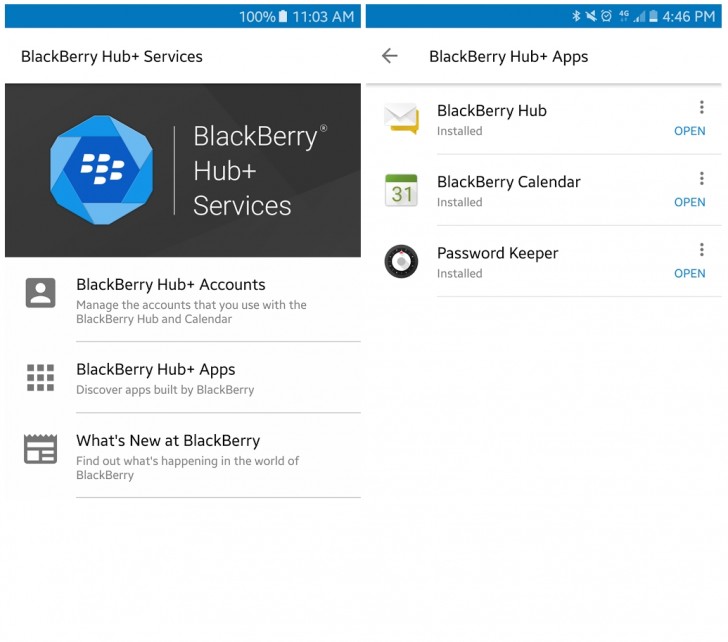 BlackBerry Hub+ Services brings BlackBerry apps to any Android phone. You get the BlackBerry Hub, which houses all your email and social media accounts in one place, BlackBerry Calendar, and Password Keeper. It's important to note that the app has a 30 day trial, after which you will see ads. Should you choose to pay the $0.99 monthly fee, you get rid of the ads and also get additional apps such as Tasks, Device Search, Notes and Launcher.
---
Mobius Final Fantasy
The latest game in the Final Fantasy series, Mobius is a brand new game created for mobile and not a port of one of their older console games. Written by Kazushige Nojima, the write behind Final Fantasy VII and X, Mobius features grand visuals with a familiar turn based RPG action.
---
Blitz Breaker
Blitz Breaker is a 2D action game where you have to move around the maze, collect coins, and reach the end of the level before the timer runs out. You control the character by making him jump up, down, and sideways. Mastering the movements is the key as past the first few levels the game is pretty tough.
d
I'm not a samsung user. I'm just an overpriced tech hater. I pity people like you who keep defending apple and don't know where to put their money. Apple is sucking money out of you. Wake up. It's not 2007 anymore. Apple is not an innovator anymore. ...
D
dear prasad, how is a remote control app directed towards a special tv on a special platform in the list of the best apps of the week? should i install it? i don't even own a tv! i mean come on, i understand that you love apple but let's be logical...