Pocket Casts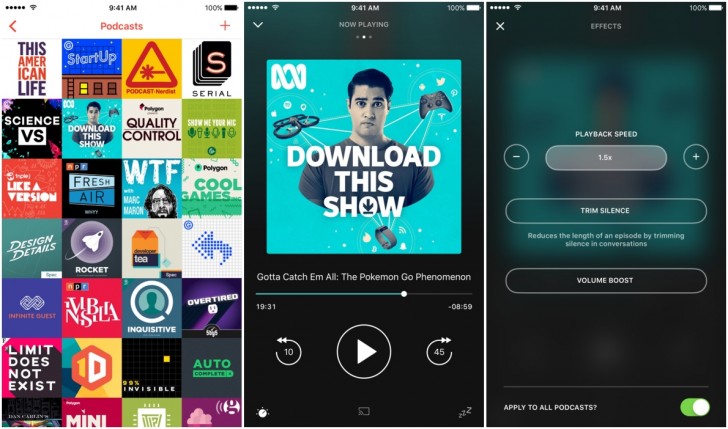 Widely believed to be the best podcasting application on mobile, the iOS version of Pocket Casts received a big update in version 6.0. The UI has been redesigned and now comes with a dark theme as well. The developers have also rewritten major parts of the app and it's now faster than before. The update also brings Remove Silence that skips the silent portions within a podcast, and Volume Boost to make quieter podcasts automatically louder. There are ton of other new features to discover in this update. Update for free or purchase for $3.99.
---
Isotope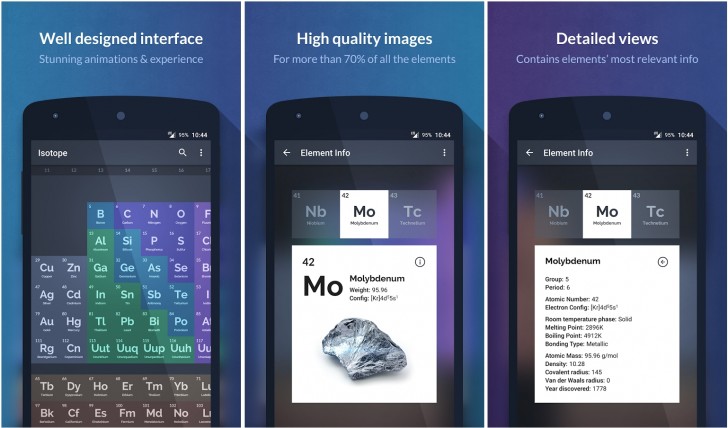 Isotope is a periodic table app for Android. The app features a bunch of information about the various elements on the table all in a beautiful design with slick animations.
---
Fast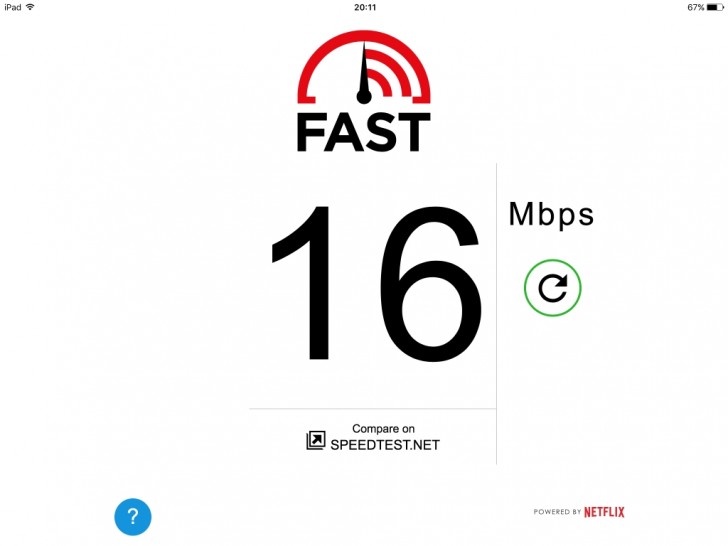 Fast is a new app by Netflix to test your internet speed. It is basically the fast.com website within wrapper and does exactly the same function. Compared to popular speed testing services such as Speedtest.net, Fast will only show you your download speed and has no other information or setting. You just have to open the app and it launches straight into the speed test. The other difference is that Fast connects to Netflix' servers for testing your download speed, which is more realistic as it avoids any ties up your ISP might have with local servers to make your download speeds look higher than what they really are.
---
Reigns
Reigns is a card-based RPG where you take up the position of a monarch and rule upon a kingdom. You play the game by swiping the cards left or right. Each card thus has two options. Your subjects will come to you with problems and your job is to solve them by swiping the cards as you see fit. You have to maintain the balance between the church, the army, the people, and the treasury. If one of them bottoms out the game is over and you start over again. You basically have to keep the going as long as you can. The gameplay is quite simple and the game has a great sense of humor, which makes it that much more fun to play.
---
Nukleus
Nukleus is a very simple game, where you have to tap on the screen to change the color of the core to one of the two approaching color objects. See how long you can go without making a mistake.
THANKS A LOT! I spent a nice time with this.
Here you can learn how to built an iPhone app. Lets check it out: Click Here!
Isotope. This is a nice application. This will be useful for Student and Teachers that is Teaching/Studying Table of Elements.