Duo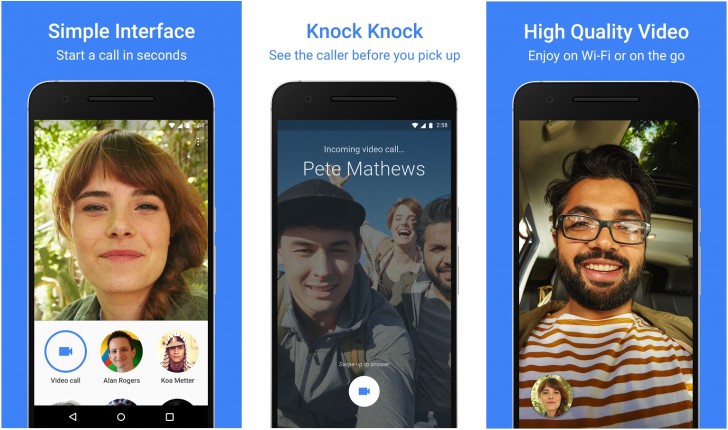 Google finally released its new video calling app Duo on Android as well as iOS. Unlike Hangouts, Duo does not require a Google account and can be activated using just your mobile numbers. Once you set it up, you can see all your contacts who are using Duo within the app and you click on them to start a video call, and it's as simple as that. One of the unique features about Duo is Knock Knock, where you see the other person even before you pick up the call. Duo is by far the simplest and easiest video calling app out there right now.
---
BBC Colouring: Doctor Who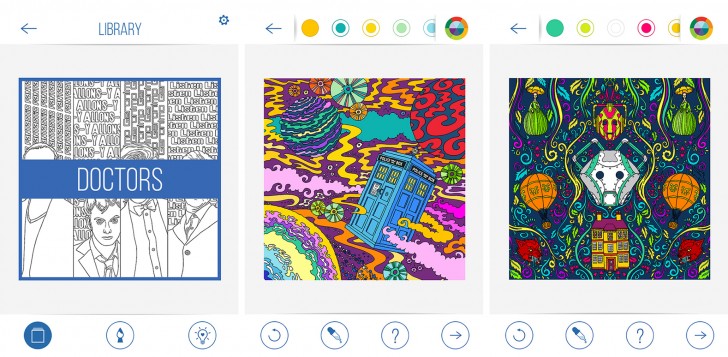 BBC Colouring is the official coloring app by BBC based around the popular television show Doctor Who. The app features 45 images for you to color any way you want. Great if you're an adult who's a fan of the show or a child who wants to color images.
---
Deux Ex GO
After making the excellent Hitman GO and Lara Croft GO, Square Enix is back with yet another version of yet another popular gaming franchise, Deus Ex. Called Deux Ex GO, the game features the familiar turn based puzzle gameplay with plenty of new mechanics and over 50 challenging levels to play through. If you loved the previous two games then you will love this one as well, even if you haven't played any Deux Ex game before.
---
Linia
Linia is a puzzle game where you have to draw a straight line through shapes of different colors to match a pattern of color specified above. You have to be precise in making sure the line touches exactly the colors in the exact order you are supposed to. To make matters more difficult, the shapes constantly move around. This is one of the tougher games you will play and requires some level of patience.
---
It's A Space Thing
It's A Space Thing is an old school 2D action arcade game where you have to shoot your enemies from behind shields that you create. Like you, your enemies can also create a shield for themselves that can be destroyed. The ammo gets used up quickly and you have to wait for a few seconds before it replenishes. The game features fast paced gameplay and retro graphics and sound. There is a two player mode as well but it can only be played on the same device and is more suitable on a tablet.
D
Hi, This above blog best game app for the week has useful information. Everyone can easily find the new apps. Thanks for sharing this great information. Thanks.
D
great list thanks for taking the advice. gsmarena is the best website on this subject. I would be happy to see windows apps as well (i am well aware that there are not many)
D
Dude Please Show names of some Apps as well! Why does the list always has so many games!