Flipboard
Flipboard received a major redesign in version 4.0. The app maintains the magazine style navigation of the previous versions but with a more refined design. The main tab has your news stories that you can flip through and on the second tab you can choose all your interests. You can create your own personalized smart magazines with a wide range of topics available.
---
Vantage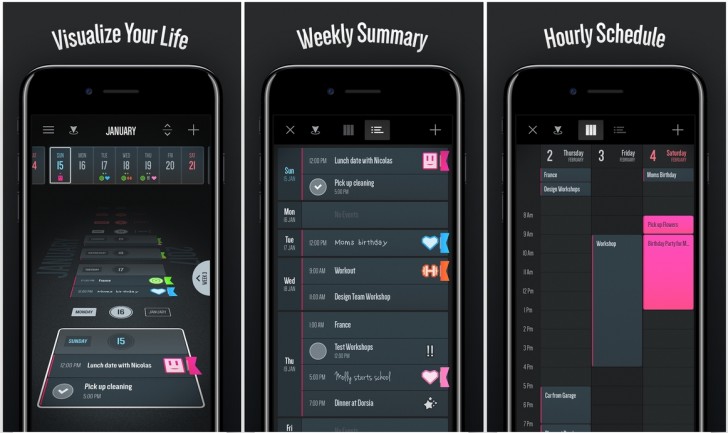 Vantage is a visual calendar app with colors, stickers, and fonts used for different events to visually identify then. It also has a great looking today view with activities laid out ahead of you as the day progresses. Vantage also syncs with Google Calendar, iCloud, Outlook, and Facebook Events.
---
Currency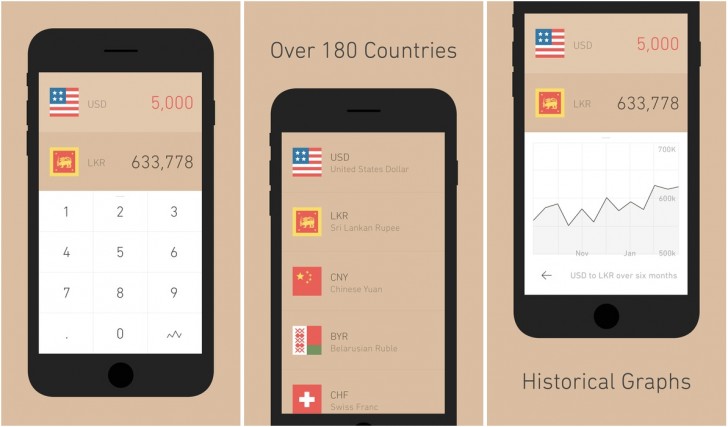 Currency is an extremely simply currency converter for the iPhone. Simply swipe right to clear screen and swipe down to change your currency. Currencies from 180 countries are available and you can see historical graphics of their changes.
---
Tesla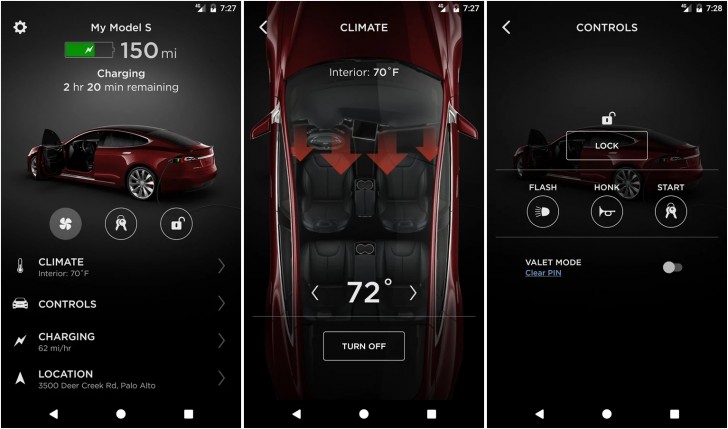 If you're fortunate enough to own a Tesla then you'll be glad to know the official app for your car has been updated. While functionality remains identical to the previous, the app now has a brand new UI design that looks fresh and modern. You can lock/unlock the car, control the climate control of the car, check on the battery status, locate the car on a map, flash its lights or honk, and even get it to backup out of a driveway without even being inside the car.
---
BHIM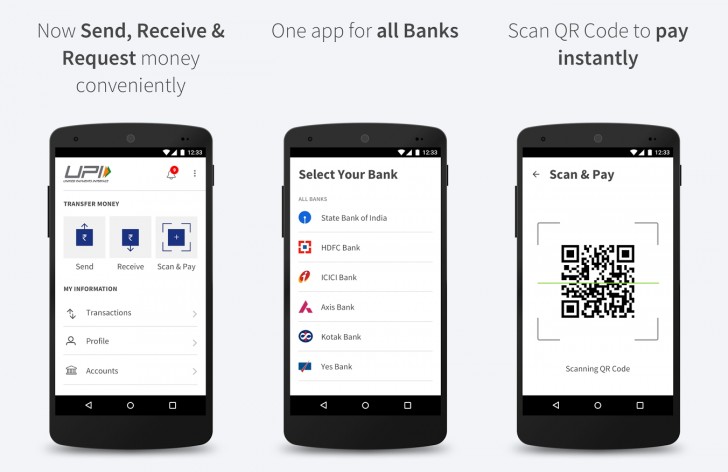 India's first official UPI app is now finally available on both, Android and iOS. BHIM or Bharat Interface for Money lets you do cashless payments for online or offline shopping by linking your bank account to the app and paying by scanning the QR code or typing the recipient's phone number.
---
OK Golf
OK Golf is a very simply golf game where you swipe back on the screen to hit the ball and your goal is to navigate the course and reach the hole at the end with as few turns as possible.
---
Stagehand
Stagehand is a platforming game where instead of controlling the player you control the platforms. Raise or lower the platforms for the player to automatically jump on. Fail to do so in time and it's game over.
I think you have replied to the wrong comment. LOL! :P
a
The app market in both stores has become so saturated and inundated that developers can no longer be bothered making new apps.
?
Section should be called "Best Apps and Games of the Week on IOS"