Clips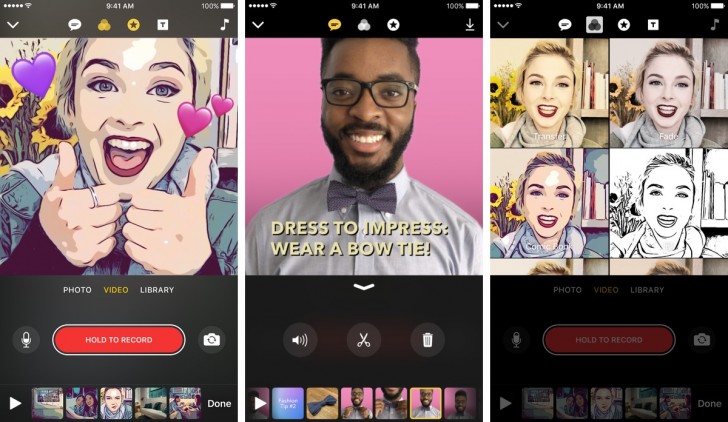 Clips is a new app from Apple for creating, editing, and sharing videos. The app lets you record a video or photo or import them from your gallery. You can adjust the length of your clips or rearrange them within a simple UI. The app also has a unique voiceover caption feature where the app can add animated titles and captions to videos in real time as you speak and the text is synced to your voice. You can also add effects and filters to your videos before sharing them.
---
YouTube TV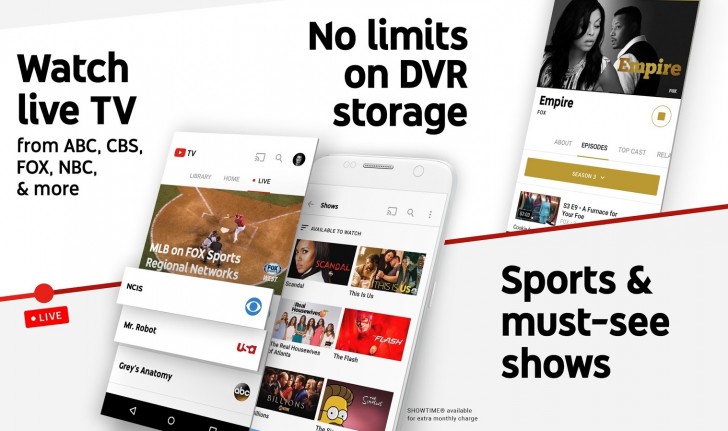 YouTube TV is a new service currently available in select US cities where you can stream live television from top broadcast and cable networks such as ABC, CBS, FOX, NBC, The CW, ESPN, FX and more. The service is $35 per month with the first month free and can be used across six accounts.
---
YouTube Go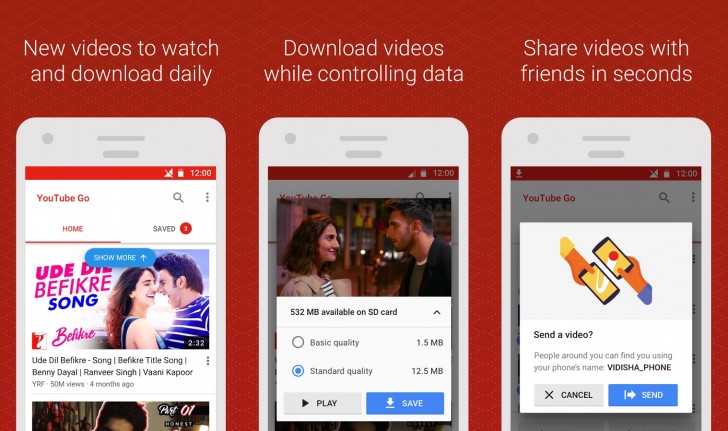 YouTube Go is a new beta app released in India, which focuses on low bandwidth data consumption for places with slow internet. The app prioritizes file sizes over quality and allows you to download and stream videos offline. You can also share them with other YouTube Go users locally without using data. The app itself is only 8.5MB in size and consumes very little resources.
---
Transformers: Forged to Fight
Forged to Fight is the latest Transformers game and it is pretty much what you'd expect from a Transformers game, robot versus robot battles. Collect characters from the Transformers universe as you play along, lead a team of characters, set defenses to protect your base and of course, fight against other robots.
---
N.O.V.A. Legacy
N.O.V.A. legacy is the newest game in the N.O.V.A. series of sci-fi first person shooters from Gameloft and it's only available on Android. The game is only about 25MB in size (although it goes over 300MB after it's installed) but still more or less offers the full gameplay experience. If you enjoyed the previous games in the series then you might like this one too.
---
KAMI 2
KAMI 2 is the successor to KAMI that came out a few years back and from developers of other lovely games such as Lumino City and Inks. The sequel is more of the same really, which is nothing to complain about since the original KAMI was a beautiful and relaxing game where you tried to turn all the parts of a shape the same color using a limited number of moves.
---
MouseBot
MouseBot is the latest game from the developers of Riptide GP and Beach Buggy series of games. Here you control a robot mouse around a maze collecting cheese and avoiding traps. Collect as much of the cheese as you can without hitting any of the traps.
D
You're not wrong there haha!
D
In fact, if you think about it, equality would be to allocate a post with Android only choices, just to make up for the iOS only posts in the past :p
D
Literally exactly what I was gonna say! didn't even look at the applications just at the difference between iPhone & Android haha