Microsoft To-Do
Following the acquisition of Wunderlist back in 2015, Microsoft has now released its own to-do list app. Built by the same team that worked on Wunderlist, Microsoft To-Do is a simple and straightforward to-do list app that lists all your tasks for the day front and center. You can tap on the items to mark them as complete. As the day ends, the list is cleared and a new page is created for the new day. Any tasks you may have missed go into the suggestions section and from there you can add them to your current day's tasks with a quick tap. The app is currently available on iOS, Android, Windows 10, and the web.
iOS • Android • Windows 10
---
Google Earth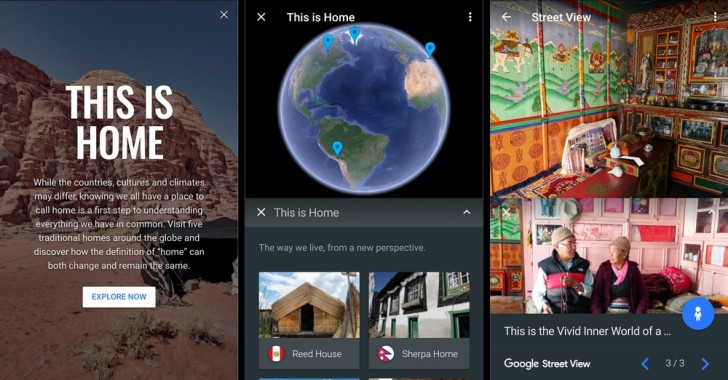 Google has relaunched Google Earth on the occasion of Earth Day. The new app focuses on exploration with the new Voyager feature that includes stories that take you exploring around the world with pictures and information cards of important locations. Powering this is the new 3D mapping that has high resolution photo realistic satellite overview of major locations around the world. You could spend hours in the app just looking different places up. Currently available only on Android and the web.
---
Marvel's Guardians of the Galaxy: The Telltale Series
After taking on several other successful franchises, Telltale Games is now taking on the Guardians of the Galaxy. In a new multipart series, the episode one of which is now available, Star-Lord, Gamora, Drax, Rocket, and Groot protect the universe in a brand new story created for the game.
---
CATS: Crash Arena Turbo Stars
CATS is a fighting game from the developers of Cut the Rope. In this you build your war machine and battle your opponents. You don't actually do the fighting; all you have to do is the build an undefeatable war machine from the parts that are available to you and the fighting part is done automatically. Choosing the right parts can literally make or break your machine.
---
Top Gear: Donut Dash
Donut Dash is an endless arcade game where you have to do donuts around the Top Gear production office and protect it from the rogue caravans (probably sent by Jeremy Clarkson). You tap on the screen to adjust the angle of your drift and bump into the caravans to take them down. Collect the donuts for bonus points.
Last one and best one they did,sadly
?
Top Gear has really gone downhill since they left...
?
Best list I've seen so far :D