If you are after the very best on the smartphone market, you've come to the right section of this buyer's guide.
---
The highest of high-end phones are in this category. The Galaxy Note and the iPhone are the default choices at this level, with OnePlus climbing to almost be accepted at that tier. All of these have high-quality OLED displays, battery life to spare, and no less than three cameras on their backs that deliver excellent output. What sets them apart?
---
Editors' choice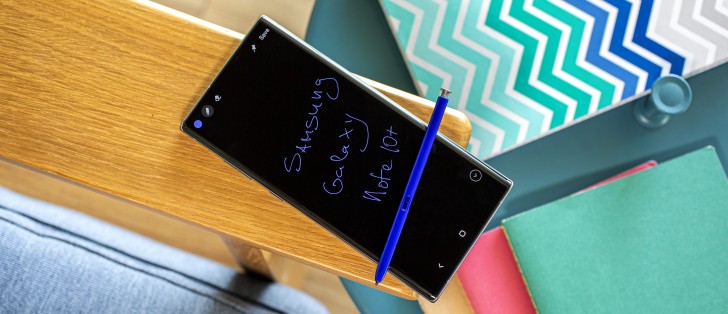 Samsung Galaxy Note10+
These are the best offers from our affiliate partners. We may get a commission from qualifying sales.

256GB 12GB RAM
$ 689.00
$ 789.99
512GB 12GB RAM
$ 828.98
$ 1,039.99
Show all prices
Only option with a stylus, and it's great if you have a use for it
Short of a high refresh rate, one of the best displays all-around
Expandable storage
Questionable ergonomics - power button on the left, fingerprint reader not great
Samsung caved and removed the 3.5mm jack
The latest in a line of stylus-wielding Galaxies, the Note10+ has it all. Of course, the build-quality and looks are befitting its price, the maker of the best displays has fitted one of the best displays and evolution has meant the Note10+ has some of the greatest camera output you can get. A longer tele would have been appreciated, maybe, as well as an autofocusing ultra wide - both of these can be had in the OP below.
The Note10+ will also need some getting used to thanks to a relocated power button and an under-display fingerprint reader that can be infuriating at first but gets usable over time. The Note does have most of the niceties that you've come to expect like IP68 rating for dust and water protection, loud and clear stereo speakers and a memory expansion slot, but it's lost the headphone jack for this generation - a flagship trend we're trying to come to terms with.
Read full review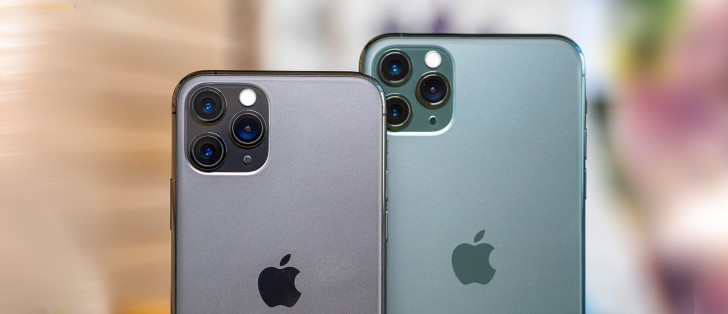 Apple iPhone 11 Pro Max
These are the best offers from our affiliate partners. We may get a commission from qualifying sales.

64GB
$ 1,099.99
$ 1,563.17
256GB
$ 1,379.00
$ 1,619.00
Show all prices
'Best iPhone ever'
Robust build - steel frame, IP68 and then some
Most potent chipset on the market
Huge notch, thick bezels, dated design, heavy and bulky
No memory expansion, Lightning port
Buggy software in the early days
Expensive
The iPhone 11 Pro Max doesn't have the 3.5mm jack either, nor does it offer memory expansion. It's the most expensive mainstream phone too, has a three-year-old design with the biggest of notches, and is thick and heavy, plus it got off to a rocky software start.
All that aside, it's inevitably a refinement over the previous generation, offering an extra camera, improved dust and water resistance (still IP68, but deeper and for longer), and unmatched performance. If you're at all an iPhone type of person, the 11 Pro (Max or otherwise) is a no-brainer.
Read full review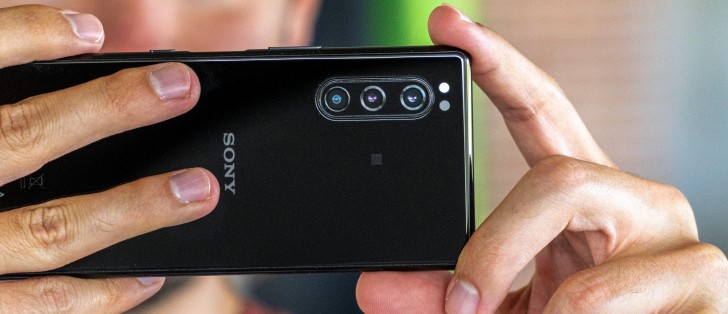 Sony Xperia 5
Small-ish size (narrow for sure)
Is a Sony
No night mode
No wireless charging
Frustrating fingerprint sensor
The Xpeira 5 is perhaps best suited to Sony loyalists too, but it's our favorite Xperia of late (no, the 1 isn't it) and it's objectively a great top-tier smartphone. It's one of the more compact high-end entries this year, even if it's not a true 'Compact'.
Now, the Xperia 5 isn't without its flaws, including lack of wireless charging, night mode, and 4K60 video recording, plus its audio output (through a dongle, of course) isn't on the level of its peers. It does have a great display, excellent battery life, and capable cameras, however, and all it takes is a little Sony love to have you convinced.
Read full review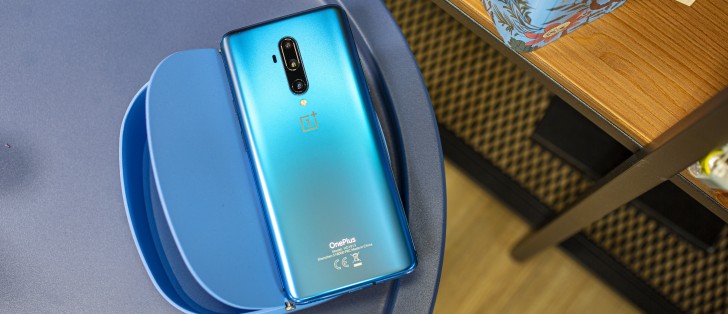 OnePlus 7T Pro
These are the best offers from our affiliate partners. We may get a commission from qualifying sales.

256GB 8GB RAM
$ 895.85
$ 635.99
256GB 12GB RAM
$ 809.99
£ 695.99
Show all prices
90Hz screen
3x telephoto camera in a land of 2x's
Ultra wide cam has AF
Faster charging than the big two
Clean, yet feature-rich OS
No IP rating
No memory expansion
No wireless charging
OnePlus phones have their own fan base, and it's for good reasons. The latest OnePlus 7T Pro wows us with its high-res 90Hz notchless OLED display - the big names above are stuck at 60Hz. The 7T Pro doesn't stop there - it's also got an autofocusing ultra wide camera, once again one-upping the trio above.
Admittedly, it doesn't have the Note and the iPhone's wireless charging, it's not officially water-resistant, no matter what ambiguous claims you may read here or there, and OnePlus has never been a fan of expandable storage. The 7T Pro is not available in the US, where you'll have to settle for the 7 Pro non-T, though we can't call the differences significant.
Read full review
Almost there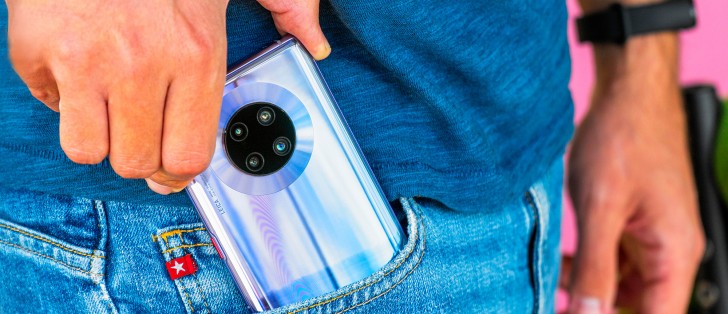 Huawei Mate 30 Pro
These are the best offers from our affiliate partners. We may get a commission from qualifying sales.

128GB 8GB RAM
$ 879.98
$ 839.99
256GB 8GB RAM
$ 929.98
$ 933.34
Show all prices
Waterfall display looks awesome
Unique ultra wide camera, 3x tele
Top-class speakers
Great face recognition
No Google Play Services
Questionable ergonomics (1 physical control, potentially tricky to handle)
We'd be all over this one if only… if only it could work outside of China, which it realistically can't due to lack of Google Play Services support as a result of the US-China trade dispute.
Which is likely the greatest disappointment of the year, seeing how the Mate 30 Pro has some one-off features going for it. In no particular order, we're loving the ultra wide camera for its huge sensor and autofocus capability (even though it's not as wide as most competitors'), the waterfall display (mostly for its looks, though it's not a nightmare to handle either), the Face ID that's hard to find on Androids, and the 3x tele that's moderately rare as well.
Read full review
Best phones by category
D
Your opinions is nonsense,I phone pro max still relevant and still no 1 in the world..suck android and last Huawei phone is suck..
?
I think people pinning the ROG 2 as a Gaming phone fail to acknowledge that it is a great phone for daily use and non gamers as well. Personally, I Don't play that many games on my ROG 2 but still using it over the S10 as a daily driver.
A
Let's get some things sorted out. The list should go like this: 1. Samsung Note 10+ 2. Huawei Mate 30 Pro 3. OnePlus 7T Pro 4. Xiaomi Redmi K20 Pro Premium 5. Apple iPhone 11 Pro Max 6. ASUS Zenfone 6 7. Sony Xperia 1 8. Realme X2 P...