A bit of an arbitrary distinction here - what's a premium phone that can do it all, how does it differ from the true top-dogs, where do the aggressively-priced models that can pass for 'flagship killers' go? Well, we tried to make some sense out of it, so here's our selection of all around excellent smartphones at premium prices.
---
Editors' choice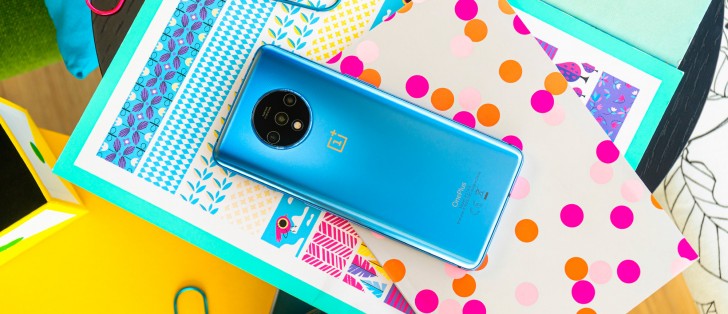 OnePlus 7T
These are the best offers from our affiliate partners. We may get a commission from qualifying sales.

128GB 8GB RAM
$ 644.98
$ 929.00
256GB 8GB RAM
$ 466.99
£ 449.00
Show all prices
Awesome display - 90Hz, very bright, can be quite accurate too
Great battery life, 30W Warp fast charging
High-end internals, performance-oriented thermal policies
Very capable camera overall, ultra wide has autofocus too
No official IP rating
No 3.5mm headphone jack
Single color option
The OnePlus 7T is so good in so many areas that we can't stop recommending it. It's our top pick for an almost-flagship - a premium device with a lot of the makings of the high-end models, but not quite as all-out. As such, it's missing few things from the 7T Pro - most notably the 3x telephoto, opting for a standard 2x instead. In any case, all three cams on the 7T are bound to leave a smile on your face.
Then there's the OP7T's awesome 90Hz display with high brightness and great color accuracy. Battery life is also robust and the 30W Dash charging is plenty fast. You'll also get Qualcomm's latest high-end chip, and you'll be able to enjoy its performance over long periods thanks to OnePlus' relaxed throttling policies.
The 7T keeps some of the Pro's drawbacks also - it's missing official ingress protection, a headphone jack, and a microSD slot. And if you like being spoilt for choice when it comes to colors, the OnePlus 7T doesn't quite cut it - it only comes in a single color option.
Read full review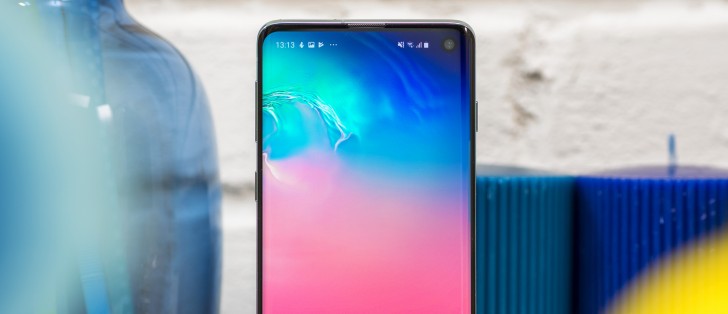 Samsung Galaxy S10
These are the best offers from our affiliate partners. We may get a commission from qualifying sales.

128GB 8GB RAM
$ 549.99
$ 668.99
512GB 8GB RAM
$ 1,499.00
£ 789.99
Show all prices
Great display
Triple camera in a compact flagship body
A feature set no one can match - microSD slot, IP68, 3.5mm jack, two-way wireless charging
Fingerprint reader could be frustrating at first
Battery life is merely average, charging is the old 15W QC2.0-based solution
Ultra wide camera could use autofocus
Samsung's flagship that undercuts its true flagship, the Galaxy S10 offers a full set of secondary features you can't find on any other modern high-end phone. It's also the most compact Samsung top-tier device with a complete triple cam.
The S10 shares some of the foils of the other current top-tier Galaxies, though - its fingerprint sensor is hard to love (or tolerate, depending on who you are) and Samsung's fitting fixed-focus ultra wide cams only for now. The S10 in particular is also not a very good marathon runner, plus it's using a dated charging standard.
Read full review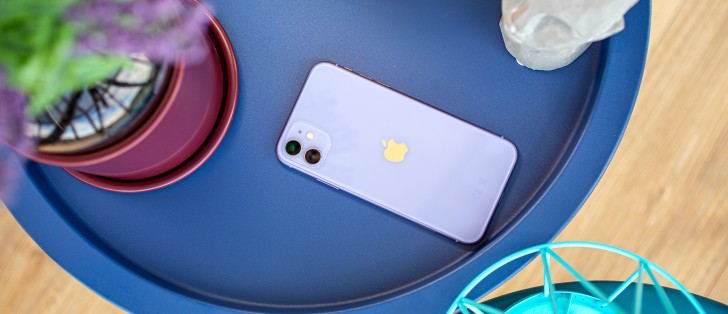 Apple iPhone 11
These are the best offers from our affiliate partners. We may get a commission from qualifying sales.

64GB
$ 695.00
$ 808.96
128GB
$ 869.00
$ 1,028.82
Show all prices
Robust design with improved resistance to the elements
The chipset is among the most potent on the market
Excellent battery life, fast charging support
Very good image quality, Night mode is pretty capable, selfies are great too
Class-leading video quality and stabilization
Unchanged looks, huge notch, thick bezels/li>
Low-res screen, particularly for the asking price
5W charger in the box is an insult
No telephoto camera, ultra wide cam lacks autofocus
No high-end phone with any amount of self-respect can be seen with a 5W charger in the box, except the iPhone 11. It's also on the bottom of the list when it comes to pixels on a screen per dollar spent, plus it's one of the most expensive phones with an LCD. It's not exactly a looker either, sporting a dated design made even less premium by the thickest of bezels.
Ah, but the iPhone 11 has a lot going for it if you look past all that. It's the most affordable of this year's Apple crop, which means it's the cheapest way to get that beast of a chipset, that industry-leading video recording quality, and Night mode, albeit with one camera short of the Pros. The superb battery life can't hurt its case either.
Read full review
Almost there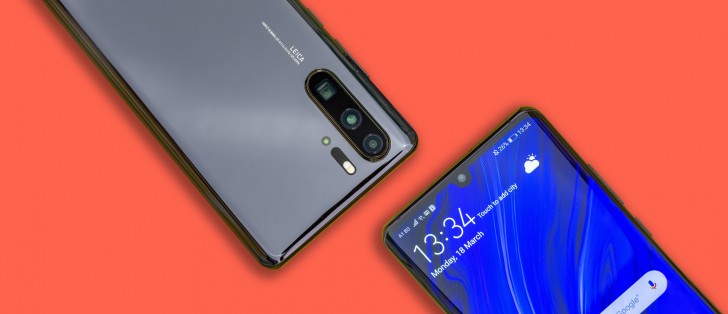 Huawei P30 Pro
These are the best offers from our affiliate partners. We may get a commission from qualifying sales.

128GB 8GB RAM
$ 701.98
$ 749.90
256GB 8GB RAM
$ 719.99
$ 719.99
Show all prices
Great battery life, speedy top-ups
5x periscope tele is the longest around, AF on the ultra wide cam
Excellent image quality, day and night
Uncertain software future
No stereo speakers
No 4K60 and overall non-competitive video recording
With so many premium all-rounders, the P30 Pro couldn't quite make the cut, despite being one of our favorite spring-time models. Part of that is due to the newly released hardware that came after it, part of it has to do with Huawei's black sheep status when it comes to US technology, even though the P30 Pro does appear to be getting the Android 10 update.
It does have its flaws outside of that too, though, and no resolution of the US-China trade conflict will give the P30 Pro stereo speakers, plus we can't see it affecting its less than impressive video recording capabilities either.
The P30 Pro does take superb photos, though - with all its cameras and in all conditions. It gets points for having the longest telephoto camera on the market, and an autofocusing ultra-wide, which the big names are yet to come up with. The P30 Pro can also last a lot on a single charge and doesn't waste time topping up either.
Read full review
Best phones by category
w
Honestly, the note10+ should be here as well, as it packs more features in total than any other device, some even unique
m
Yup even i am having Frosted silver colour
C
Carefully reading the article,as well as the reviews... GSMarena again(and as always) helped me to choose my phone. Went for iPhone 11 and never look back! Totally satisfied with everything the phone offers,and for those who still doubt (and those ...