Last updated: March 21, 2023 (Changelog)
A bit of an arbitrary distinction here - what's a premium phone that can do it all, how does it differ from the true top dogs, and where do the aggressively-priced models that can pass for 'flagship killers' go? Well, we tried to make some sense out of it, and we ended up with a selection of phones priced around €600-€800 that didn't make it into our flagship or flagship-killer lists. And here we will try to suggest why you should consider one of these offers instead of a cheaper "killer" or a proper flagship device.
---
Editors' choice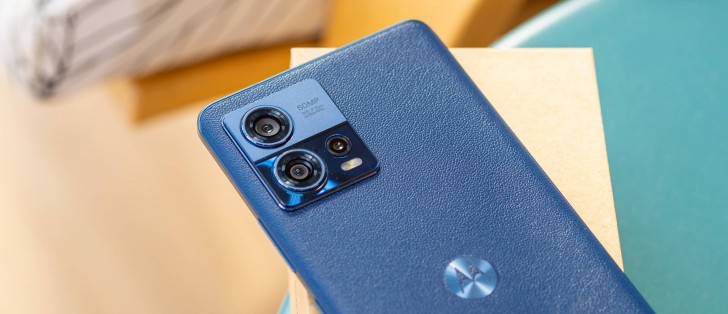 Motorola Edge 30 Fusion
These are the best offers from our affiliate partners. We may get a commission from qualifying sales.

| | | |
| --- | --- | --- |
| 128GB 8GB RAM | $ 670.00 | £ 552.80 |
Premium build and sophisticated look
Bright, extra fluid 144Hz display, straightforward and dynamic HRR handling
Solid battery life, fast charging
Very good stereo speaker setup
Clean Android 12 interface, additional Moto custom bits, 'ready for' PC-like capability
Great all-around camera performance with low-light improvements compared to past Moto phones and autofocus on both the ultrawide and selfie cams
No telephoto camera
Only IP52 splash and dust resistance
The €600 Motorola Moto Edge 30 Fusion is our top pick for an all-around smartphone in this category. It sports a very classy design that just exudes a premium aura in so many ways, be it for its symmetry of lines or choice of materials and finishes. Beneath that gorgeous exterior is some great hardware, including an impressive 10-bit, HDR10+, 144Hz AMOLED display with excellent brightness and some of the most functional and dynamic high refresh rate handling around.
The Snapdragon 888+ is still a great performer, with plenty of CPU and GPU power to throw around, despite some minor benchmarking hiccups which we encountered. It is surprisingly efficient, too, managing a solid 101-hour total endurance rating from the decently-sized 4,400 mAh. Standard Power Delivery charging is truly great to see, and so is the "ready for" platform that allows for heaps of extra PC-like functionality through the phone's Type-C port beyond just snappy charging.
The hybrid stereo speaker setup is another highlight of the experience, and we have plenty of praise to give out to the camera setup. The main cam, ultrawide and selfie all have excellent autofocus that really elevates the latter two's capabilities. The camera experience is great all around.
Of course, the Edge 30 Fusion is not a perfect device by any means. We really wish Motorola went through the trouble to get a higher ingress protection rating. The lack of a telephoto camera is another shortcoming, and so is the absence of expandable storage.
All things considered, we liked the Motorola Edge 30 Fusion a lot. It's a great phone that should seamlessly fit into most lifestyles and meet anything but the most specific and stringent requirements. It's an honest, well-rounded phone that does not rely on any specific gimmick to stand out but instead works hard to seamlessly blend in as any great tool should. We give it a hearty recommendation, it's a nicely balanced offer, especially at that attractive pricing.
Read full review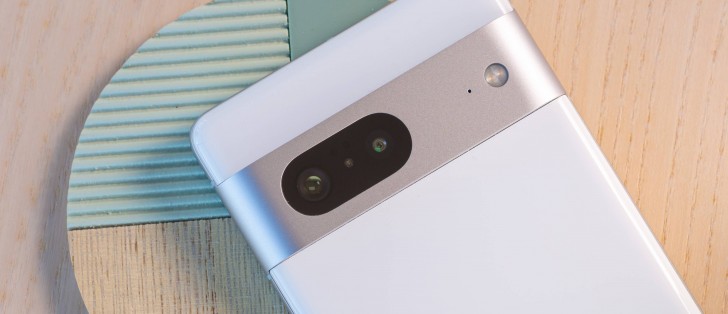 Google Pixel 7
These are the best offers from our affiliate partners. We may get a commission from qualifying sales.

| | | |
| --- | --- | --- |
| 128GB 8GB RAM | $ 459.00 | $ 542.00 |
| 256GB 8GB RAM | $ 704.99 | $ 706.00 |
Compact and premium build, easy to handle, unique-looking design, dust- and water-resistant
Sharp, bright, color-accurate display
Good battery life considering the phone's size
Android from the source, exclusive feature set, unrivaled perception of smoothness on this side of the OS divide
Overall, great camera quality with an unmatched character that has a loyal following
The display is just 90Hz as opposed to competitors pushing beyond 120Hz
Very slow charging by the standards of the day
Ultrawide camera is underwhelming in low light
Selfies rarely come out tack sharp
The Pixel 7 is definitely one of the best options in the €600-700 range, especially when considering camera quality. It has a flagship-worthy performance, although a bit lower than you'd expect; it's one of the best phones for mobile photography, if not the best-in-class, and it has bright OLED, great-sounding stereo speakers, long battery life (with the size category in mind) and exceptional software ensuring timely updates and smart features.
Sadly, there are a few caveats to consider here. There's no true telephoto camera; the display is limited to 90Hz; some of the most advanced software features are region-dependent, and the charging solution is just way too outdated for a 2022 flagship release.
But we do recommend it- at that price, the Pixel 7 offers a unique combination of ultra-premium camera experience, long battery life and AI-based features that make it the smartest kid on the block.
Read full review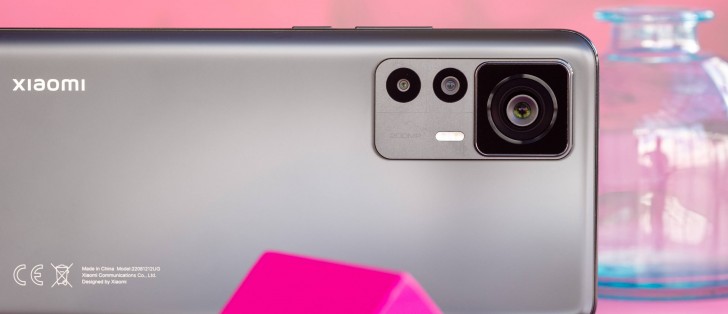 Xiaomi 12T Pro
These are the best offers from our affiliate partners. We may get a commission from qualifying sales.

| | | |
| --- | --- | --- |
| 256GB 8GB RAM | $ 558.00 | $ 585.00 |
| 256GB 12GB RAM | $ 608.00 | $ 639.00 |
Classic design. Solid and well put together
Flagship grade 120Hz OLED with 12-bit color depth and HDR10+ and Dolby Vision
Very fast charging
Excellent stereo audio output with Dolby Atmos support and Harman Kardon tuning
Snapdragon 8+ Gen 1 on a budget
Solid camera performance in all photo&video scenarios
Android 12, feature-rich MIUI 13
Battery life is solid but could be a bit better
A few downgrades compared to 11T Pro: plastic frame instead of aluminum, Gorilla Glass 5 instead of Victus, 24fps 8K instead of 30fps, slightly slower charging
The €700 Xiaomi 12T Pro is an incredibly well-rounded device. It has many bells and whistles to entice prospective buyers and hits particularly hard in a few key areas. The 6.67-inch, 120Hz, 12-bit CrystalRes AMOLED display is nothing short of gorgeous in person. It delivers great brightness and contrast, perfect colors with lots of customizability and even has HD10+ and Dolby Vision certification to take full advantage of that 12-bit color depth. The excellent stereo speaker setup, with Harman Kardon, tuning and Dolby Atmos tech and equalizers, completes the awesome multimedia experience on the Xiaomi 12T Pro.
Xiaomi also left no room for compromise in the performance department, where the Snapdragon 8+ Gen 1 is powering the show - Qualcomm's latest and greatest. Thanks to it, the Xiaomi 12T Pro chewed through every task we threw at it, including several AAA games, happily rendering past 60fps when available.
The 5,000 mAh battery offers solid battery life and is also extremely quick to charge, thanks to Xiaomi's regretfully proprietary but unquestionably awesome 120W HyperCharge tech. And we can't forget to mention the all-around excellent camera setup on the 12T Pro, which performs masterfully both in good and low-light conditions.
Honestly, it's hard to find any serious omissions or faults with the Xiaomi 12T Pro. A proper ingress protection rating would have been great, and so would wireless charging. The same goes for a telephoto camera and perhaps some expandable storage. There is no perfect phone out there, particularly not without affecting its price point substantially. We are definitely giving the Xiaomi 12T Pro a hearty recommendation – it is almost perfect, but it does come on a perfect price.
Read full review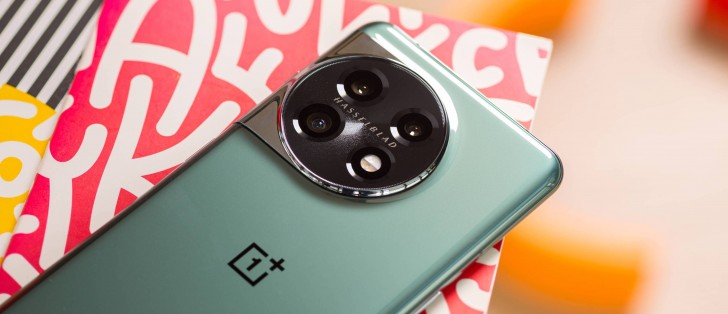 OnePlus 11
These are the best offers from our affiliate partners. We may get a commission from qualifying sales.

| | | |
| --- | --- | --- |
| 256GB 16GB RAM | $ 705.00 | $ 799.00 |
| 128GB 8GB RAM | $ 699.00 | £ 729.00 |
Distinctive design, great ergonomics
Superb 120Hz LTPO3 AMOLED display with granular HRR control and great color accuracy
Excellent battery life, 100W SuperVOOC charging
Excellent sustained performance and thermals
Good overall camera experience day and night
OxygenOS is just ColorOS at this point, and fans will miss some OnePlus features
Display has issues with the HDR and adaptive refresh rate
No wireless charging this year (10 Pro had it)
The OnePlus 11 is a perfect fit to the premium all-rounders category as it has an excellent LTPO3 OLED screen, the newest Snapdragon 8 Gen 2 under the hood, long battery life, blazing-fast charging, a nice set of stereo speakers and the full set of cameras, including a nice 2x zoom unit. Surely, 2x zoom doesn't really cut it in 2023, but it's a rare find in this price bracket.
In short, for around €800, the handset delivers pretty much everything you'd need from a high-end phone, except wireless charging. That's where the 11 comes short. The state of the software is also a bit of a let down, especially for OnePlus die-hard fans. OxygenOS is not the one we remember and it's replaced by Oppo's ColorOS, despite what the marketing says.
As the price settles with time, the OnePlus 11 will become even more desirable, especially in the context of rising smartphone prices in 2023.
Read full review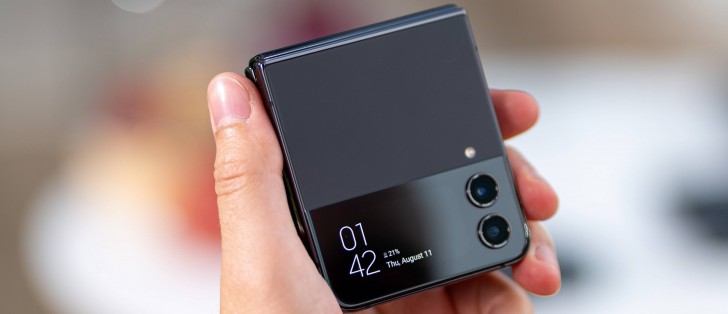 Samsung Galaxy Z Flip4
These are the best offers from our affiliate partners. We may get a commission from qualifying sales.

| | | |
| --- | --- | --- |
| 128GB 8GB RAM | $ 579.00 | $ 669.00 |
| 256GB 8GB RAM | $ 600.00 | $ 679.00 |
Compact foldable smartphone, not insanely priced
Excellent design, Victus+ panels, tougher aluminum
IPX8-rated for water resistance
Outstanding foldable display - bright, color-accurate, 120Hz, HDR
The latest Snapdragon chipset
Great all-round camera experience and quality
Improved battery life, faster charging
Heavily throttles under 100% CPU/GPU load
No charger in the box
We would appreciate more functionality for the outer display
No DeX support
The Galaxy Z Flip went from a fashion-centric device to a full-blown flagship in just a couple of generations. The Flip4 is what the Flip3 should have been from the get-go - a powerful foldable smartphone with excellent camera performance, decent battery life and charging speed.
And indeed, we can say a lot of positive things about the new Z Flip4 - it has a superb water-proofed design that will hit the nostalgia notes across many users. It's a compact flip phone, one that clicks simply great.
The Z Flip4 offers an excellent AMOLED screen, good battery life, good charging speed, and the speakers are nice. It also packs the most powerful Android chip to date, though the thermals lead to throttling. And the camera performance is superb across the board, photo and video, day and night.
We consider the Flip4 as the most affordable foldable smartphone of the current generation, and for its €730 price, it delivers an outstanding set of features..
It's not an ideal smartphone - it takes a while to get used to its design and form factor. Then you need to live with the crease and the plastic screen protector over the screen. Dust gets in various places, too. But we are recommending it to people who'd like to own a unique phone, small, and yet powerful and capable; to users that will take it with all of its good and not so good aspects
Read full review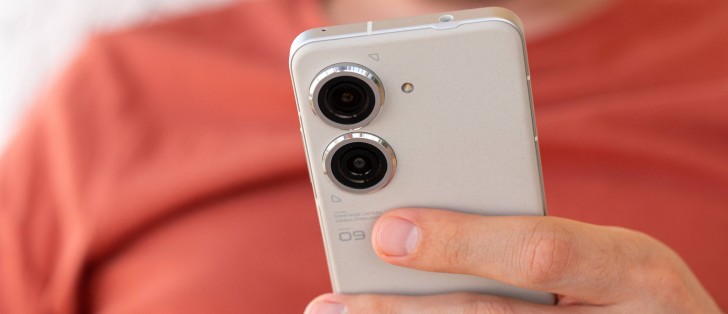 Asus Zenfone 9
These are the best offers from our affiliate partners. We may get a commission from qualifying sales.

| | | |
| --- | --- | --- |
| 128GB 8GB RAM | $ 598.00 | $ 655.00 |
| 256GB 8GB RAM | $ 678.00 | £ 715.53 |
Standout styling, IP68 rating
Class-leading battery life, wide battery care feature set
Great performance, great stability, no lag or stutter
Headphone jack, properly great speakers
Fastest Android chipset on the market, solid sustained performance as these go
Autofocus on all cameras, ultrawide and selfie included
Wonderful video stabilization
No wireless charging
No telephoto camera
Night camera mode is a little sluggish
The Zenfone 9 is a great little flagship priced at €800. It has superb water-resistant build and eye-catching design. The large circles on the back aren't just for show, and camera performance is respectable with autofocus across all lenses and a particularly impressive video stabilization capability. The latest top-end Qualcomm chipset delivers excellent performance and is also decently efficient, which results in class-leading longevity when coupled with the YoY increase in battery capacity. The audio department isn't neglected either, and the loud and clear speakers and headphone jack... speak for themselves.
Setting out to make a proper flagship in a tiny body, Asus did a lot of things right with the Zenfone 9, with only minimal compromise. If we have to point out its missteps, those will include the lack of wireless charging (all the bar phones above have it, and so does the Flip) and the missing telephoto camera. These are both more or less understandable omissions, given how both take up valuable space. The rather slow Night mode implementation had to be mentioned, but it's more of a niggle in the absence of other flaws and one that could potentially be fixed in an update.
Read full review
Niche choice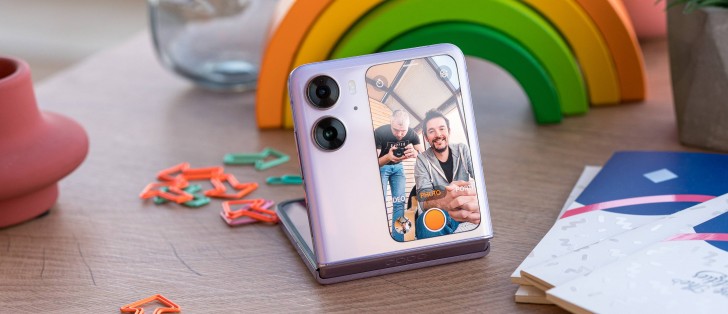 Oppo Find N2 Flip
These are the best offers from our affiliate partners. We may get a commission from qualifying sales.

| | | |
| --- | --- | --- |
| 256GB 8GB RAM | $ 1,130.00 | $ 999.00 |
| 256GB 12GB RAM | $ 1,145.00 | |
Largest cover screen on a clamshell foldable is great for camera framing, has some useful other functionality too
Superb internal display, as intangible as creases go
Great battery life, fast charging for a foldable
Excellent primary camera and inner selfie unit
No official IP rating
No wireless charging
The large cover screen is not very feature-rich, and using it for the camera live view affects image processing and video options
Ultra-wide cam is not very good and lacks 4K video recording
The Find N2 Flip is Oppo's first global foldable and as such is a direct competitor to the Galaxy Z Flip4, so it has some big shoes to fill.
It's quick to impress with the smoothest crease we've fondled on a display that, outside of its bendiness, is as great as the best in the field. The ability to stay open at arbitrary angles enables use cases that only the Galaxy clamshell can match. And the large cover screen is superior to all competitors' offerings when it comes to camera applications. The battery life is one of Find N2 Flip's strongest suits too, particularly in screen-on tasks, which is how we tend to use our phones.
It also comes with a thoroughly capable primary camera and internal selfie unit, but that's offset by a few quirks. First, the ultrawide camera's quality is more fitting for a lower-midrange phone. Then there are some illogical image quality differences depending on which screen you use for UI. And the real kicker has to be the lack of 4K recording with the outer screen on. We generally like the camera experience, but the opportunity for overall camera superiority was missed.
You could say that last bit about the cover screen too, which does save you a lot of unfoldings, but still feels underutilized. Other point deductions in the Find's scorecard include the lack of wireless charging and an IP rating - sure, they can only be found on one competitor, but that's still one competitor that has them, and the Oppo doesn't.
In the end, the Find N2 Flip is a solid package overall. It has a superior main camera and longer battery life than the Galaxy Z Flip4, but it's not universally the better phone of the two, even if only a few missteps stop it short of true greatness.
Read full review
Most recent updates
March 21, 2023: Added Oppo Find N2 Flip.
March 13, 2023: Moved OnePlus 10 Pro to flagship killers category, added OnePlus 11.
November 1, 2022: Added the Motorola Edge 30 Fusion, Samsung Galaxy Z Flip4, Pixel 7, Asus Zenfone 9, Xiaomi 12T Pro, OnePlus 10 Pro. Moved the Xiaomi 12 Lite, Nothing phone (1), Poco X4 GT, Galaxy A53 5G, OnePlus Nord 2T, Redmi Note 11 Pro+ 5G, and the Realme GT Neo3 to other categories.
October 19, 2022: Added Nothing phone (1) and Xiaomi 12T Pro. Moved the Realme 9 Pro+ to another category.
July 14, 2022: Added the Xiaomi 12 Lite, Poco X4 GT, Redmi Note 11 Pro+ 5G, Realme GT Neo 3 150W, Sony Xperia 10 IV, OnePlus Nord 2T, Realme 9 Pro+ 5G, Realme GT Neo 2, Samsung Galaxy A53 5G. Removed the Galaxy A52s, Realme GT Master, Xiaomi 11 Lite 5G NE, Motorola Edge 20 and the Realme X7 Max 5G.
December 7, 2021: Reorganized this category by moving the OnePlus Nord 2, Xiaomi 11T, Motorola Edge 20 Pro, Xiaomi 11T Pro, Pixel 6, Asus Zenfone 8 Flip and the Samsung Galaxy Z Flip3 to Flagship Killer category. Removed the Apple iPhone 13 and the OnePlus 9.
November 30, 2021: Added the Realme X7 Max 5G.
November 15, 2021: Added the Motorola Edge 20 Pro, OnePlus 9, Xiaomi 11T Pro, and the Zenfone 8 Flip.
November 8, 2021: Replaced the Moto G100 with Motorola Edge 20. Replaced the Apple iPhone 12 with the iPhone 13. Replaced Pixel 5 with Pixel 6. Replaced OnePlus Nord with OnePlus Nord 2 5G. Replaced the Samsung Galaxy Z Flip 5G with Galaxy Z Flip3 5G. Added Realme GT Master, Xiaomi 11T, Xiaomi 11 Lite 5G NE, and the Samsung Galaxy A52s (as new Editor's Choice). Removed the OnePlus 8T and Motorola RAZR 5G.
June 30, 2021: Moved Realme GT 5G to Flagship killers.
May 20, 2021: Replaced the Moto Edge with Moto G100. Added Realme GT 5G. Removed LG Velvet, Huawei P30 Pro.
Nov 27, 2020: Replaced the Apple iPhone 11 with 12. Replaced OnePlus 7T with 8T. Replaced the Samsung Galaxy Z Flip with Z Flip 5G. Added LG Velvet, Google Pixel 5, OnePlus Nord, and Motorola Razr 5G.
---
Best phones by category
Motorola really is stepping up in their game. They just need a bit of improvements with support and software updates and they'll all be set
Correct. That's what I have been thinking. A52s, I think, is better than A53.
?
Xiaomi 12x is better than 12lite in every way