Last updated: June 30, 2021 (Changelog)
A bit of an arbitrary distinction here - what's a premium phone that can do it all, how does it differ from the true top-dogs, where do the aggressively-priced models that can pass for 'flagship killers' go? Well, we tried to make some sense out of it, so here's our selection of all-around excellent smartphones with premium prices and features.
---
Editors' choice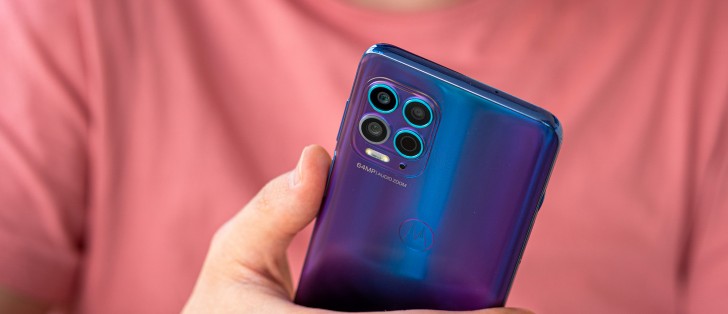 Motorola Moto G100
Splash-proof design
21:9 LCD HDR10 screen with 90Hz refresh rate
One of the fastest chips around
Ready For options, variety of accessories available
Stereo speakers, dependable battery, good camera skills, 3.5mm jack
120Hz screen refresh rate would have been better
Not the fastest charging
Uninspiring low-light ultrawide camera performance
The Motorola G100 is replacing our previous Motorola pick for this category - the Moto Edge. It offers nice perks such as a smooth 90Hz LCD screen, one very powerful Snapdragon 870 chip and Ready For (DeX-like) desktop capabilities.
The G100 is a good all-rounder, too, with some unique features. The standard skills include a solid battery life, a top-tier performance, and display and camera image quality that are very much okay. Then come the rare stuff like ring lights for close-ups, dual selfie cameras, and the Ready For functionality. Finally, the clean Android OS does help a lot.
Read full review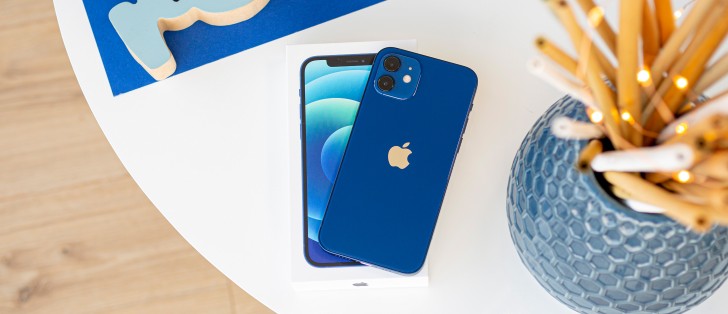 Apple iPhone 12
These are the best offers from our affiliate partners. We may get a commission from qualifying sales.

64GB 4GB RAM
$ 699.00
$ 799.99
128GB 4GB RAM
$ 854.00
$ 879.00
Show all prices
Durable design with improved resistance to the elements
The chipset is among the most potent on the market
Very good image quality, Night mode, selfies are great too
Very good video quality and stabilization
Loud stereo speakers
Huge notch
No charger, no headphones
No telephoto camera, ultra wide cam lacks autofocus
The iPhone 12 is the runner-up in this category only because it lacks a high refresh rate screen. The iPhone 12 offers a new design with a hint of nostalgia. It's one of the most durable and powerful phones on the market, yet lightweight and comfortable. Another big upgrade this year is the new OLED screen of high-resolution.
The iPhone 12 offers the latest Apple chip with 5G, there is the latest Apple dual-camera, you get stereo speakers, fast charging, and even MagSafe support.
Read full review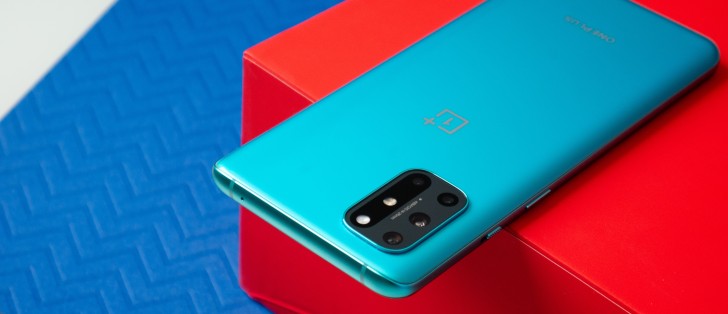 OnePlus 8T
These are the best offers from our affiliate partners. We may get a commission from qualifying sales.

128GB 8GB RAM
$ 499.99
$ 439.89
256GB 12GB RAM
$ 445.99
$ 455.00
Show all prices
Awesome display - 120Hz, very bright, can be quite accurate too
Great battery life, 30W Warp fast charging
High-end internals, performance-oriented thermal policies
Capable camera overall if it's not flagship-grade
No official IP rating
No wireless charging
Most games locked to 60Hz
The OnePlus 8T is one of the leading phones in this category and rightfully so - it has an excellent 120Hz Fluid AMOLED screen and runs on the powerful Snapdragon 865 chip, yet it's not that expensive at €600. Some might consider it as a flagship killer of sorts. Oh well…
There are a couple of missing features that prevents the 8T to be a top-notch device and that's an official IP rating and the underwhelming photo quality across all snappers.
We do appreciate the dependable battery, the blazing fast charging, and the stereo speakers. And we've never seen a more snappier mobile OS than the Oxygenated Android 11.
The OnePlus 8T is one very solid offer and we would have easily recommended it elsewhere if it weren't for the not so-good camera. But if flawless photos aren't a must, then you will be beyond happy with this new 8T.
Read full review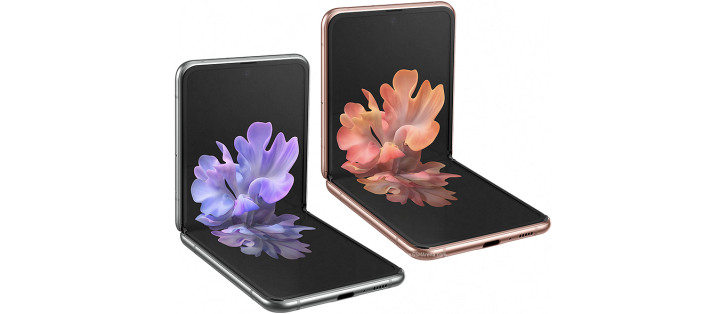 Samsung Galaxy Z Flip 5G
It's a compact and very much usable flip phone, nostalgia points
Well-executed folding display
Flagship dual-camera
Snapdragon 865+ chip is ideal for everything
Galaxy Concierge Premier customer care
Average battery life
Screen is susceptible to scratching
Expensive
The Galaxy Z Flip 5G has replaced the original Z Flip in this chapter, but it is pretty much the same phone. There is only one major difference and that's the upgraded chip - the Z Flip 5G uses Snapdragon 865+ with 5G, while the old Flip had Snapdragon 855+ with 4G. It's quite the premium all-rounder - a small yet powerful phone, with excellent performance and camera, gorgeous build and screen, and its foldable design takes us back to another era (or the future, depending on how you look at it).
The folding screen is the centerpiece of this device, but it's also its weakest point. The repairs aren't a piece of cake with this phone, even with the Premium service that comes with the phone. Finally, the Z Flip 5G is expensive despite its caveats like lackluster battery and charging speed, and, of course, no ingress protection, but can you really put a price tag on the unique form factor? Yes, you can!
Read Galaxy Z Flip review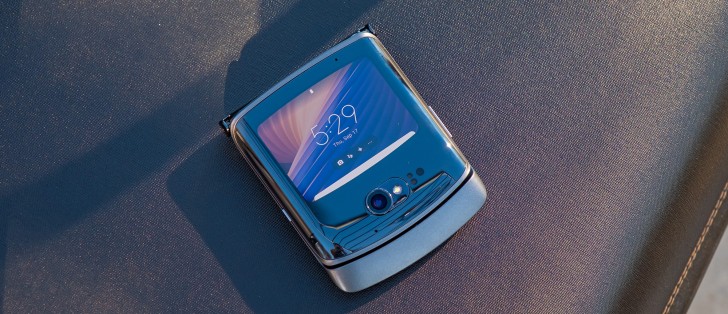 Motorola Razr 5G
It's a nicely compact phone, nostalgia points
Well-executed folding display
Great performance, 5G
It's a RAZR!
Average battery life
Screen is susceptible to scratching
Single camera on the back
Expensive
Another premium allrounder is the new Motorola RAZR 5G. Motorola is the first maker to realize how a foldable phone should look like - like a foldable phone instead of a folded tablet! And it had to be a new RAZR, hadn't it?
The foldable OLED screen is excellent, the folding mechanism, too. The nostalgic feeling is massive with this phone. The RAZR 5G packs enough punch and 5G thanks to the Snapdragon 765G chip. It has a flagship-grade though single main camera, but it has a 2.7" OLED screen next to it, which is quite nice and you can take excellent selfies with the main camera.
The RAZR 5G is expensive - once again you can put a price on the unique design and nostalgia, obviously!
Read our preview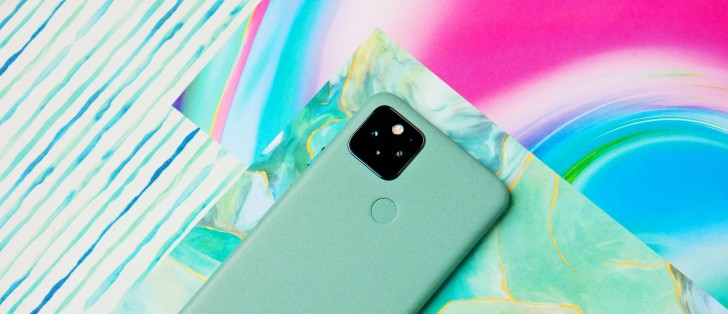 Google Pixel 5
Pixel camera
90Hz OLED, HDR10+
Snapdragon 765G with 5G
Great battery life
Stereo speakers
On-time Android updates
No tele camera, SuperZoom not equal to optical zoom
Not that fast charging
Still 8MP selfies, still no AF
This is probably the first Pixel phone that's not plagued by major hardware issues. But it has underwent a few changes this year and we are still not sure if they were for the best. The Pixel 5 is flagship no more - yes, it is IP68-rated and has a 90Hz OLED, but it features a mid-range chipset and offers rather slow 18W charging.
Then there is the camera swap - instead of adding an ultrawide camera as a third snapper, Google swapped the telephoto cam for an ultrawide imager and thus kept the dual-camera arrangement. The maker relied on computational photography (called Super Zoom) to make up for axing the tele shooter. And it is good digital zoom, yes, but it is still nowhere near a proper optical magnification.
The (€670) Pixel 5 is still a good offer though - it's quite compact this year (6.0" screen), both the main and ultrawide snappers deliver Pixel-grade photos day and night (read excellent). Videos are incredibly good, too. We also found in our review that the speakers are pretty loud, the battery life is admirable, and we do appreciate the two-directional wireless charging.
Finally, this Pixel, like the ones before it, will be the first to get the new Android versions for the years to come.
Read full review
Almost there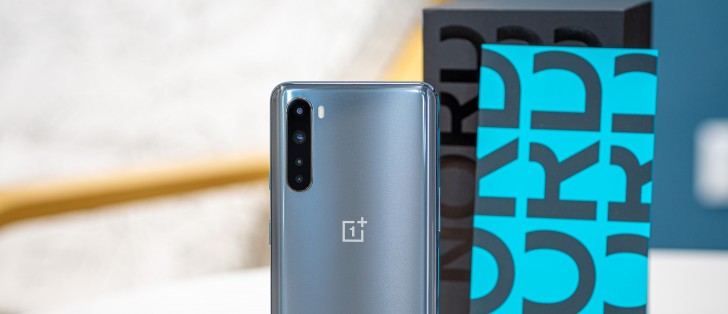 OnePlus Nord
These are the best offers from our affiliate partners. We may get a commission from qualifying sales.

128GB 8GB RAM
$ 391.98
$ 399.99
256GB 12GB RAM
$ 429.99
$ 595.00
Show all prices
Fluid Oxygen OS
90Hz OLED, HDR10+
Snapdragon 765G with 5G
Great battery life, fast charging
Reliable camera
Barely usable ultrawide camera, no telephoto
No 3.5mm jack, no microSD, no stereo speakers
Large cutout on the screen
The OnePlus Nord is a mid-ranger, sure, but it's also a rather premium all-rounder for its fluid OLED and even smoother Oxygen OS on top of the latest Android. It has exquisite design, even if it's a plastic one, and offers adequate gaming performance. Oh, and there is also 5G connectivity.
The dual-rear camera, or the dual-selfie for that matter, isn't spectacular. The main shooter does a proper job, the ultrawide one seems to be there for the specs sheet.
The Nord is priced at €400 (or lower in Asia) and that makes it a good offer considering its screen, blazing-fast Oxygen OS, and snappy hardware. It's no camera phone, but it will save the day (or night) when it matters..
Read full review
Most recent updates
June 30, 2021: Moved Realme GT 5G to Flagship killers.
May 20, 2021: Replaced the Moto Edge with Moto G100. Added Realme GT 5G. Removed LG Velvet, Huawei P30 Pro.
Nov 27, 2020: Replaced the Apple iPhone 11 with 12. Replaced OnePlus 7T with 8T. Replaced the Samsung Galaxy Z Flip with Z Flip 5G. Added LG Velvet, Google Pixel 5, OnePlus Nord, and Motorola Razr 5G.
---
Best phones by category
R
Yes, that should be right. The Nord 2 is an outstanding deal and should not be ignored. and ben, the Poco F3 is more of a flagship killer, so they put it there. Notice how the phones they put in there is not in premium all-rounders - to differentiate...
A
I think the Nord 2 is coming
b
And poco F3 is not in the list?