After the recap of the most popular phones, showcased at CES 2015 it is only fair that we adorn tablet and wearable devices with an equal portion of attention, just like we have been doing in our coverage.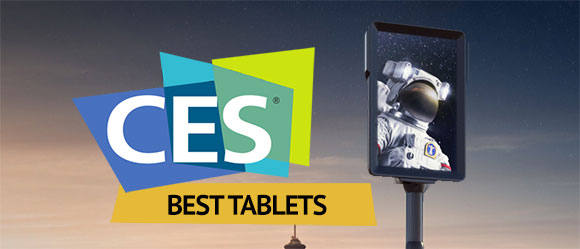 2014 was definitely a dynamic year for wearable tech. The peculiar mobile niche saw a huge spike in popularity and most major brands and a lot of less-know ones as well put out interesting products to satisfy consumer needs as best they see fit. From what can be gathered after the Las Vegas event 2015 is shaping up to be even more active and dynamic on wearables.
Alcatel, Lenovo, Garmin and Sony made their way to the top list with quite different devices showing the great variety available in the niche. On the tablet front this year's CES had little to show with only a few devices premiering and none of them offering anything spectacular.
The table below is an overview of what you, our readers found most interesting at CES 2015, outside the phone realm and should give you a good overall picture of which gadgets excited the tech world the most during the past week. Thankfully we were able to get our hands on most of the devices on the list and have naturally shared our initial impressions.
If you feel that you might have missed something, be sure to check out our wrap-up of the event as well.
?
it came out in sept 2014. it's not exactly new
r
I don't understand why this site is only focusing on the 'big names' brand. There's also the lifetrak brite R450 and they are in CES 2015. I already tipped them about this watch last year and nothing. I'm actually wearing one for 2 months now (t...
n
what about it, it is not one of the best, at least not in the top5